The Home of
Engineering and Materials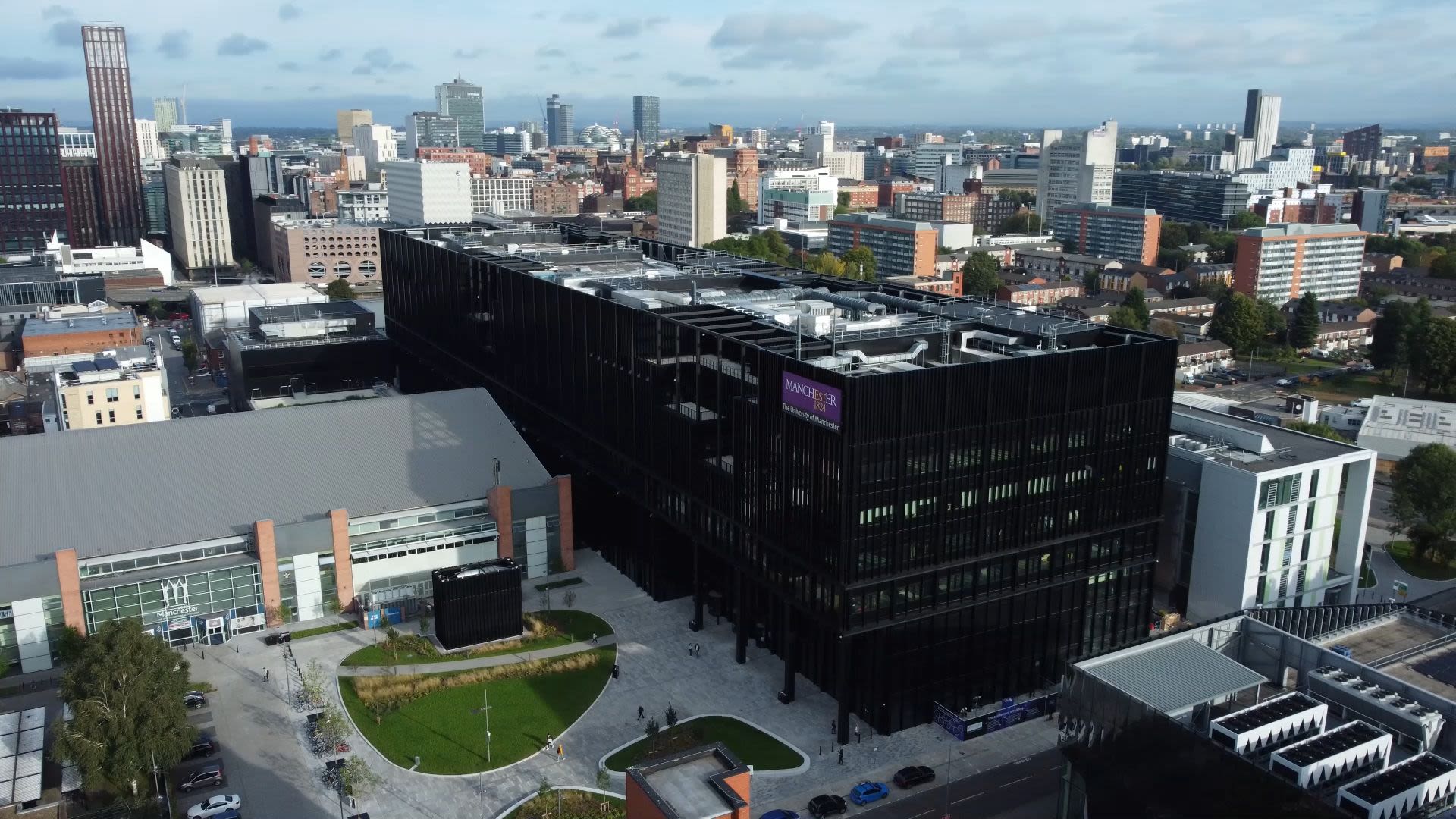 Come to a place like no other – where engineers, material scientists and fashion students collaborate, innovate and make their mark on the world. Unleash your potential in our creative, academic playground that signals the evolution of a proud history of innovation spanning almost 200 years.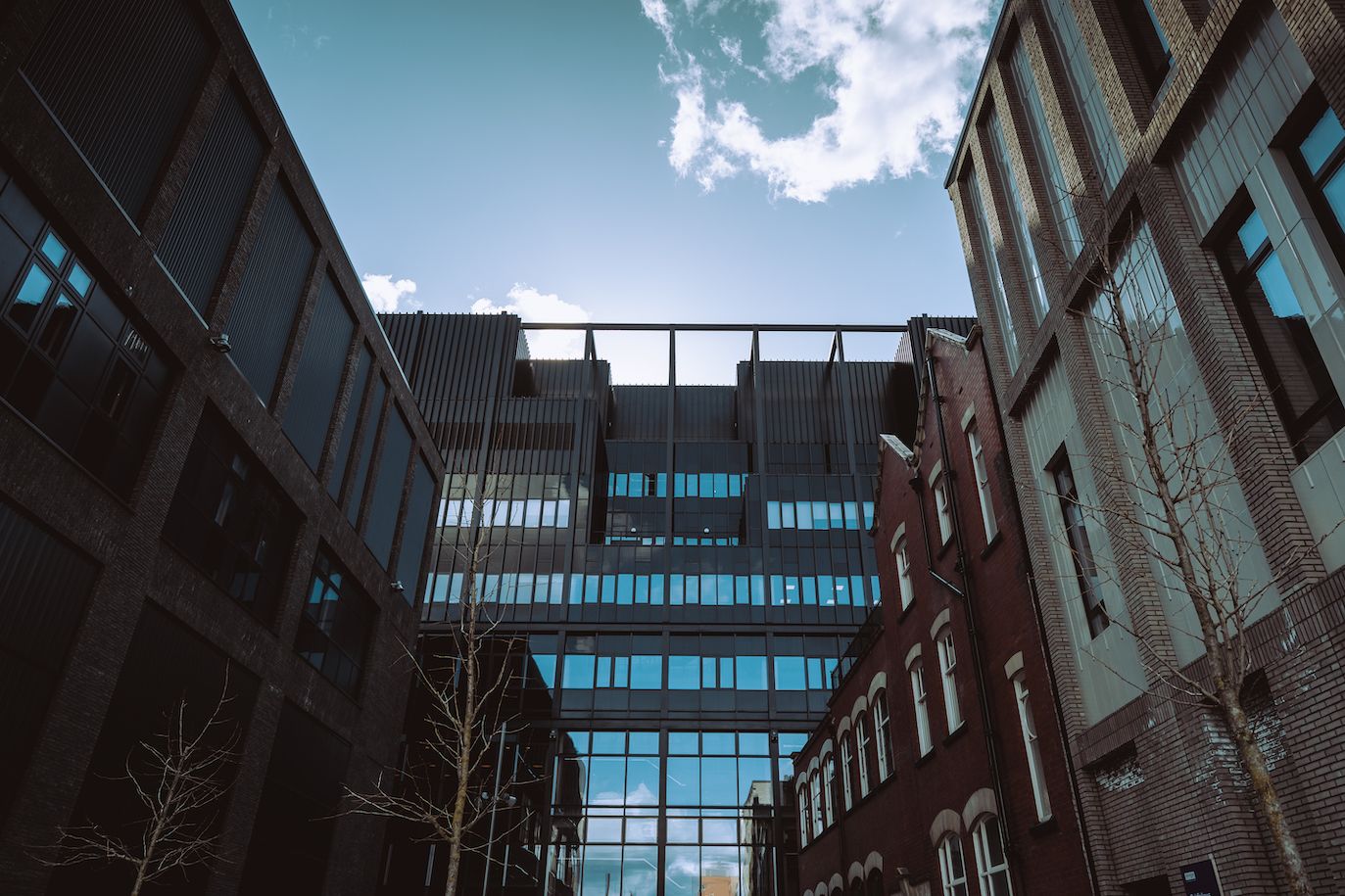 It's big...very big – the size of 11 football pitches! In this very special place, we're ripping up the rule book, offering you a truly innovative teaching and learning experience. As well as our creative classrooms, you'll also have access to world-leading sustainable research facilities. Dive into a world of possibilities, whether you are interested in aerospace, robotics, or sustainable fashion, there's a home for you here.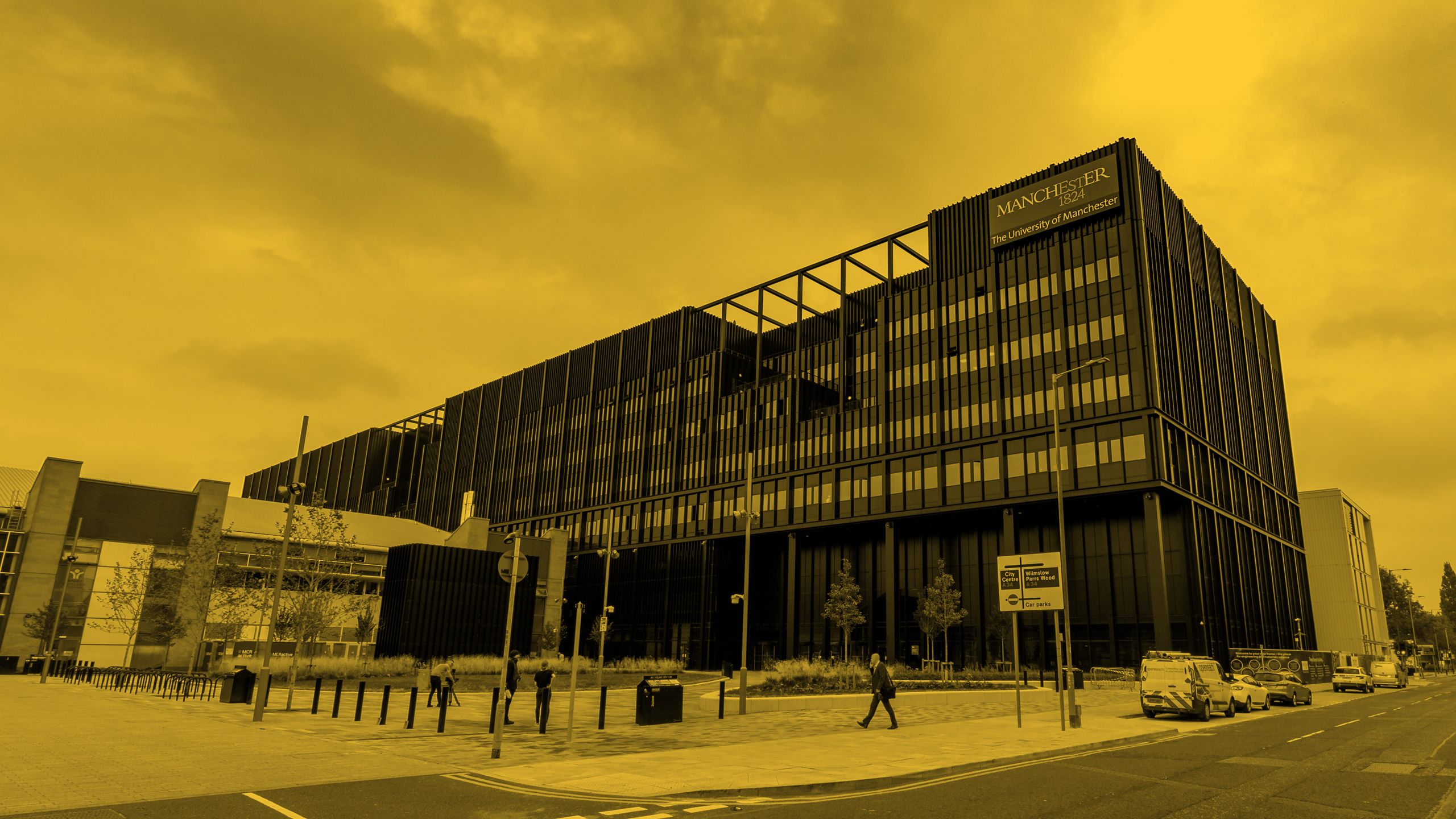 Step inside and find yourself in our event space where society activities, student showcases and graduate employer fairs are just some of the activities you'll experience. You will be the first cohort of new students to have access to the full range of facilities including: hundreds of high-quality study spaces, 52 purpose-built teaching rooms, two blended lecture theatres, a host of teaching laboratories, unique maker space and six computer clusters. On top of that, we have three brand new cafés on site, plus a dedicated student support hub to make sure you are ready to collaborate, create and change the world!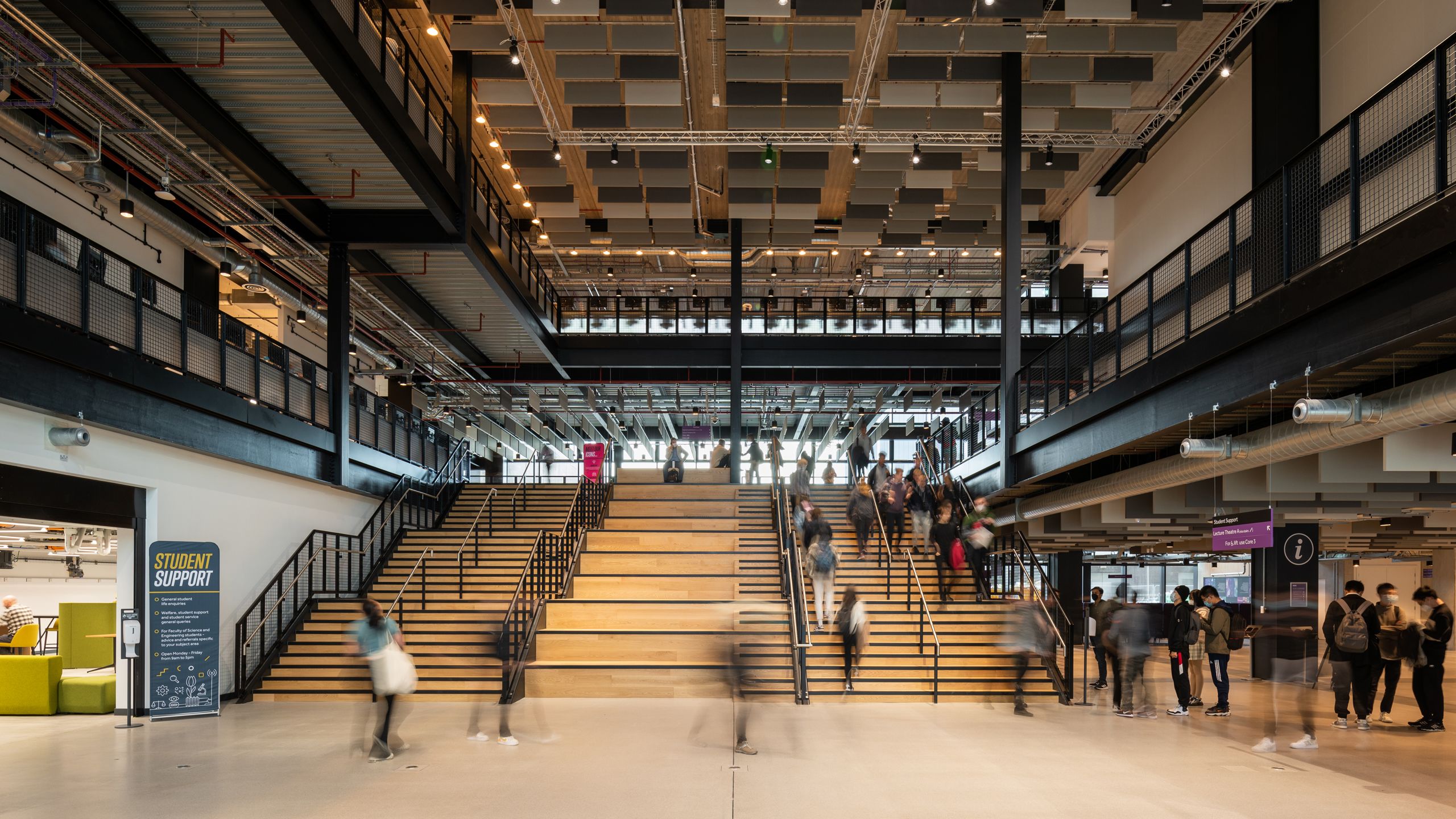 Our traditional-style lecture theatres are fully equipped to keep laptops charged and connected with easy-to-access power supplies at every seat and high-density Wi-Fi throughout the building. Take a seat and embrace the cinema-feel as both Lecture Theatre A (553 capacity) and Lecture Theatre B (450 capacity) have been built to precise specifications that deliver truly the best learning experience.


Working Together
Manchester is synonymous with the Worker Bee and our maker space will be the hive of activity in our new home for students. It's led by students, for students, as the place to connect and tackle real-life challenges together. So, a chemical engineer could be sat alongside a materials scientist working on clean water, or bump into a fashion student developing their own sustainable brand, or an aerospace engineer sending a rocket into space. It is a place like no other for interactions and one of the biggest communities of engineers and materials scientists in any University in the world.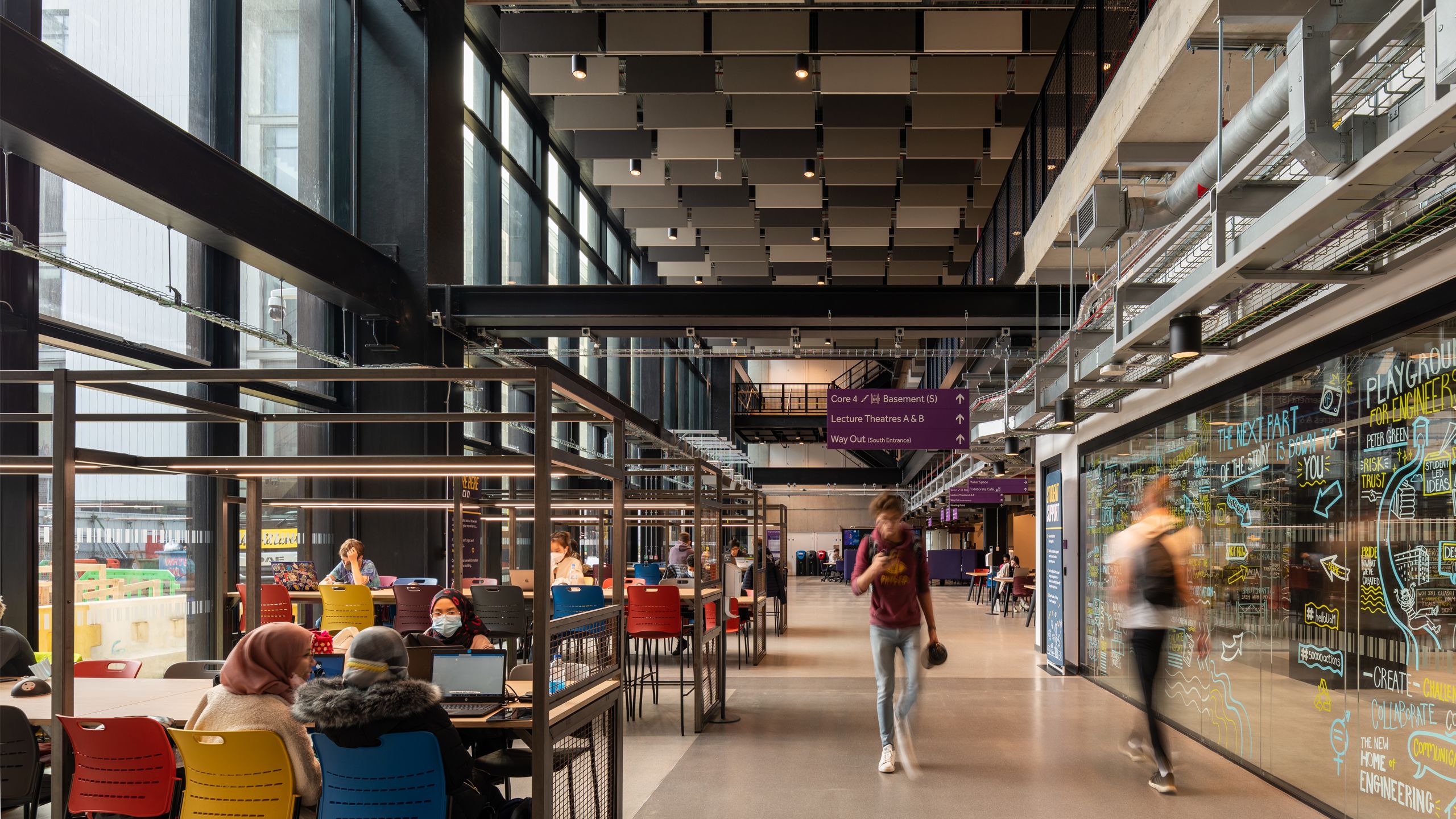 "We really like creative spaces and what makes this a great place is that it is for all students to collaborate and create."


Olivia Del Pino Herrera, 4th year, MEng Electrical and Electronic Engineering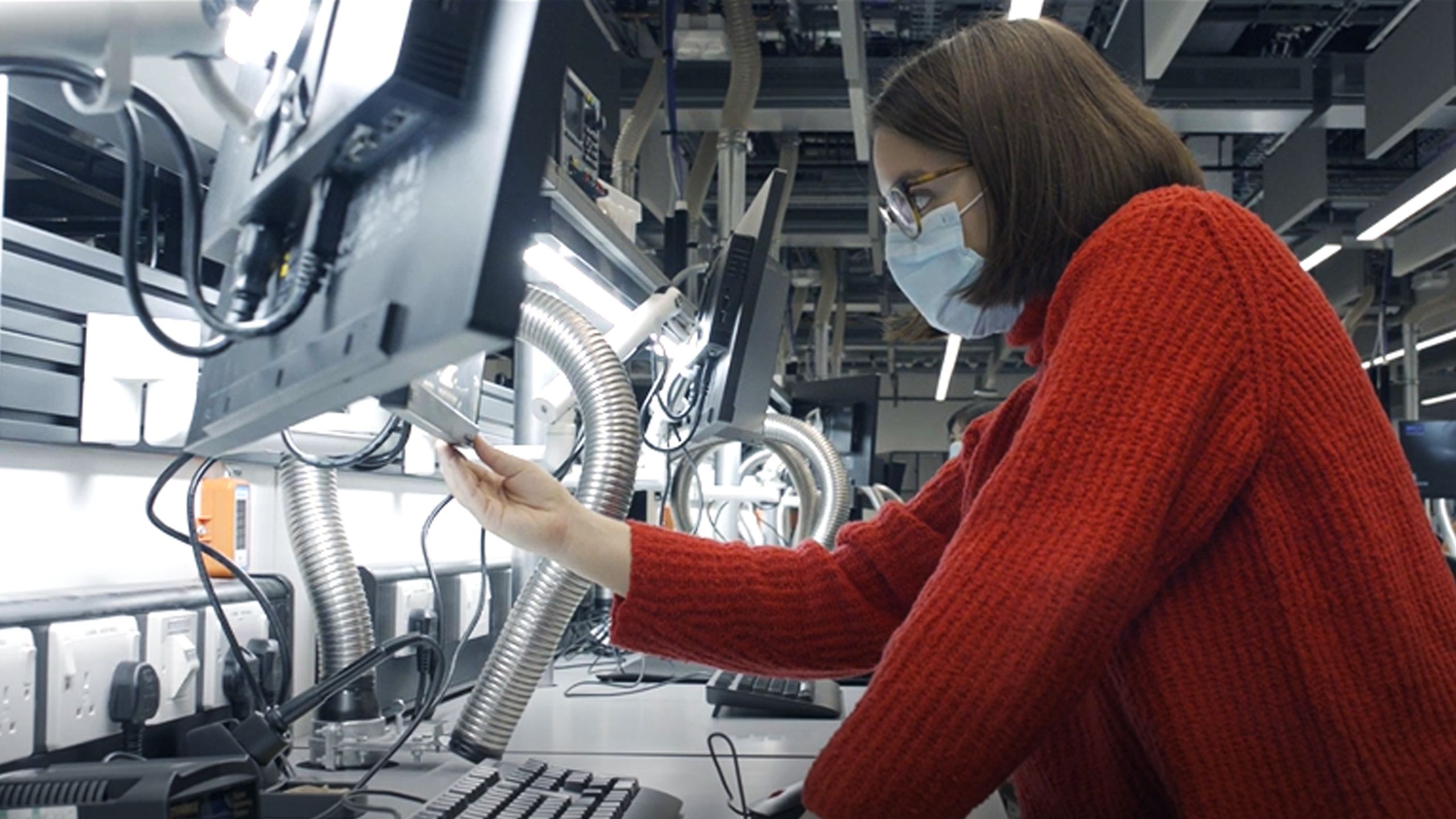 Challenging your learning experience is all about enhancing what we offer our students, by adapting to changing technology and evolving learning needs. Take a tour of our Blended Lecture Theatre, where theory and practical come together; something truly unique and unlike anything else in Higher Education in the UK. Listen to what are students are saying and how our academics are embracing the opportunities in this new territory. Our blended spaces, combined with laboratories and social spaces to improve learning outcomes. As some of our most vibrant spaces, the student workshops and project areas are where you can get hands-on experience in tackling some of the biggest challenges facing our planet, supported by academics and technicians.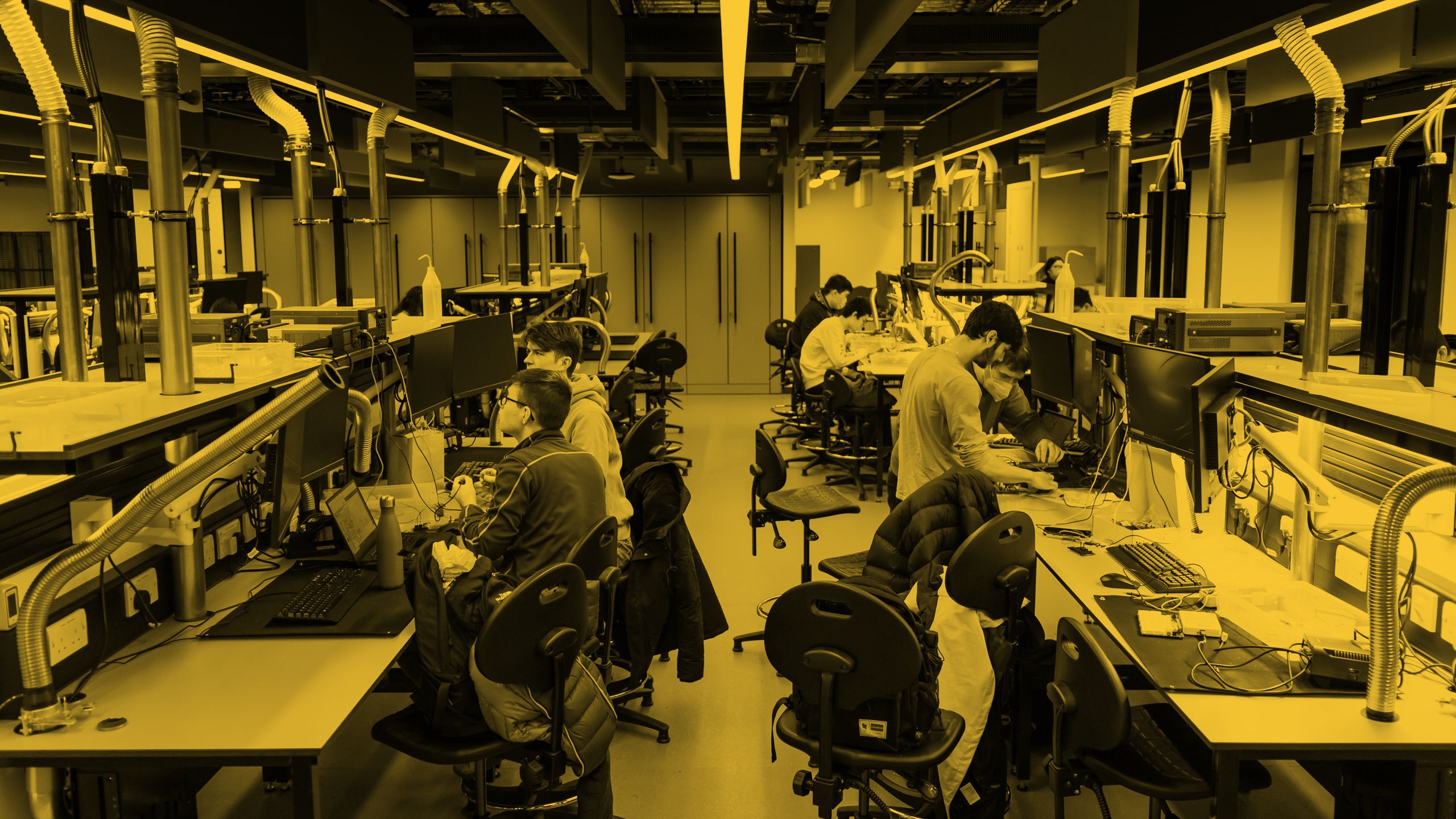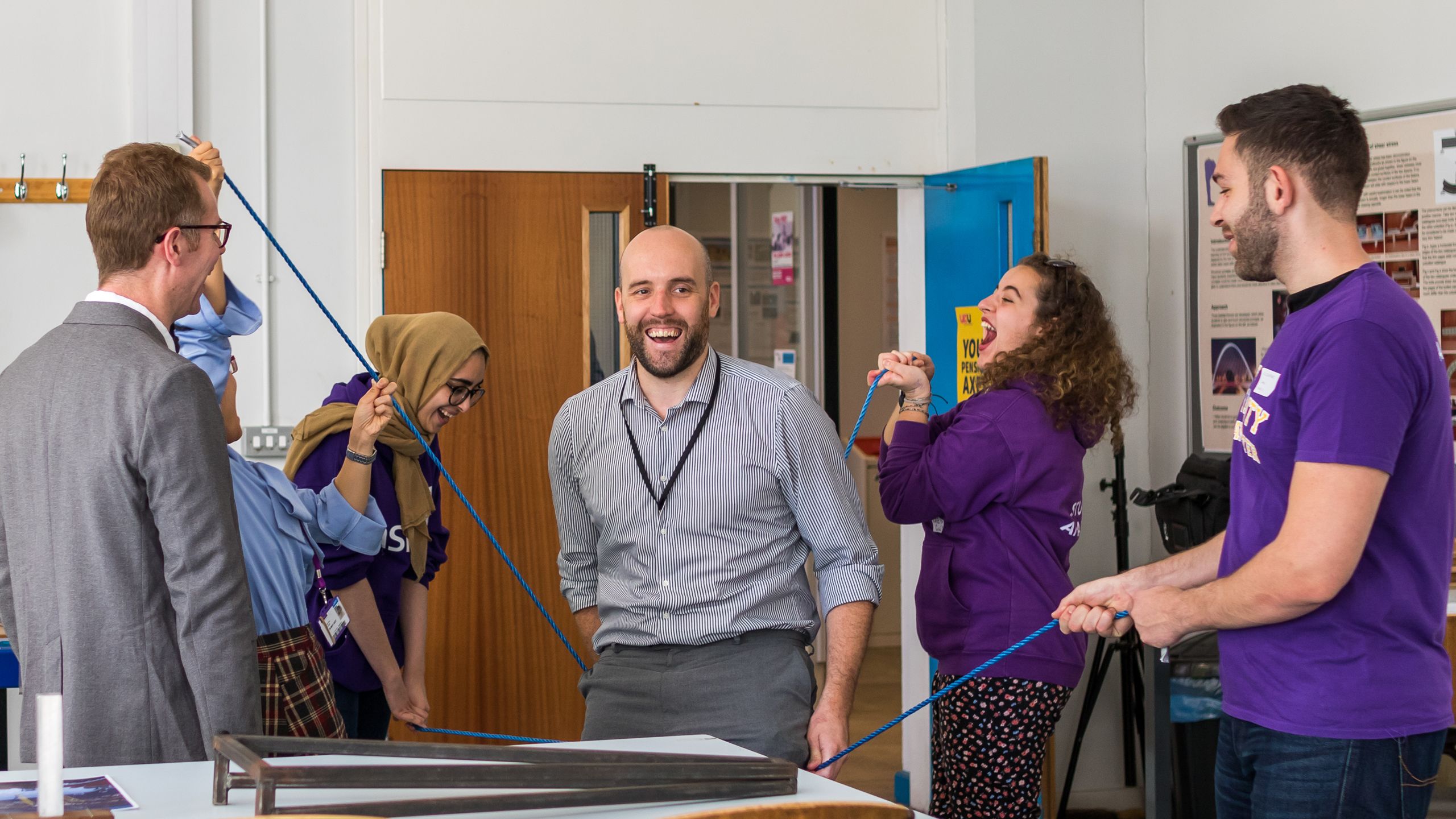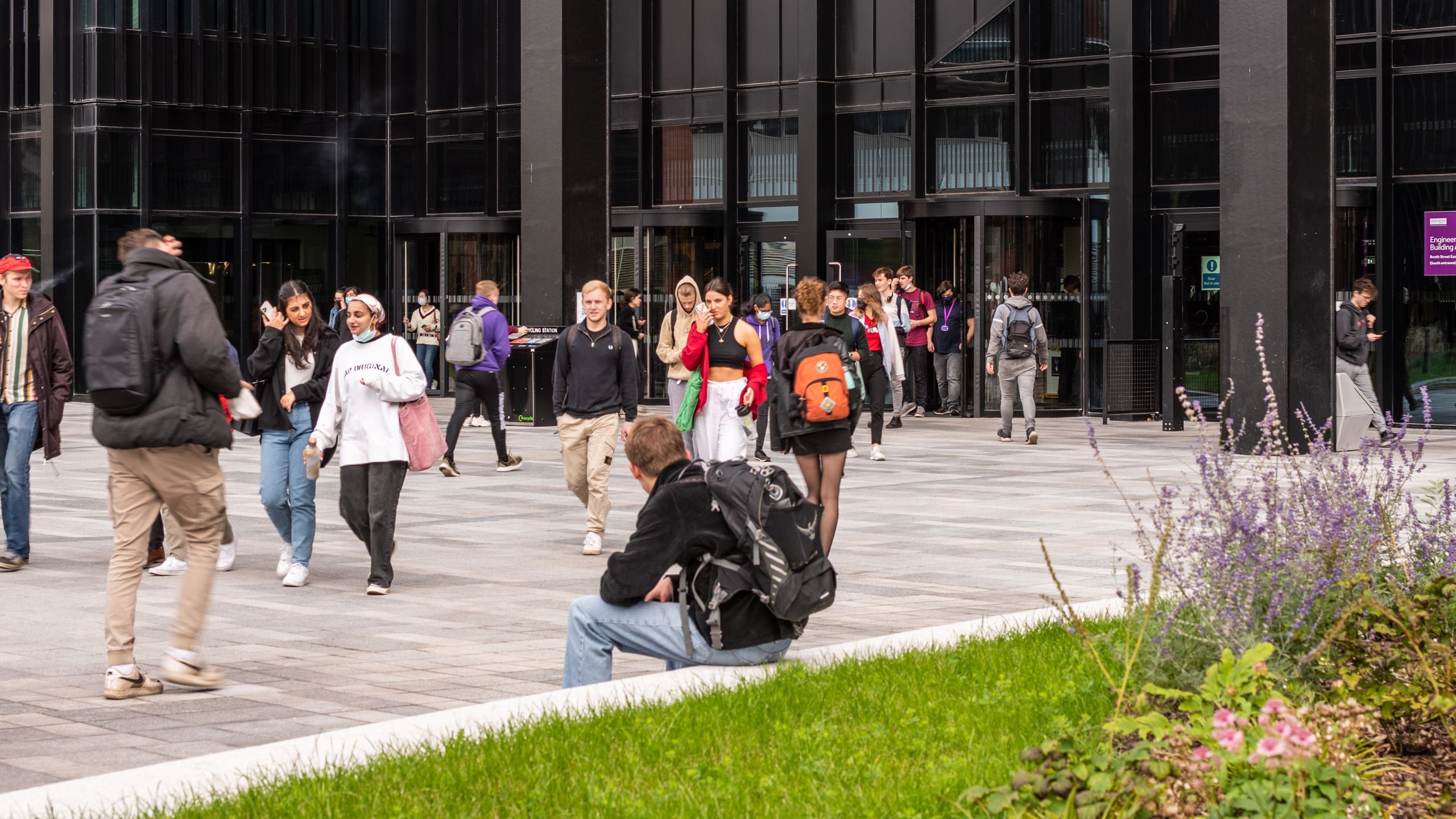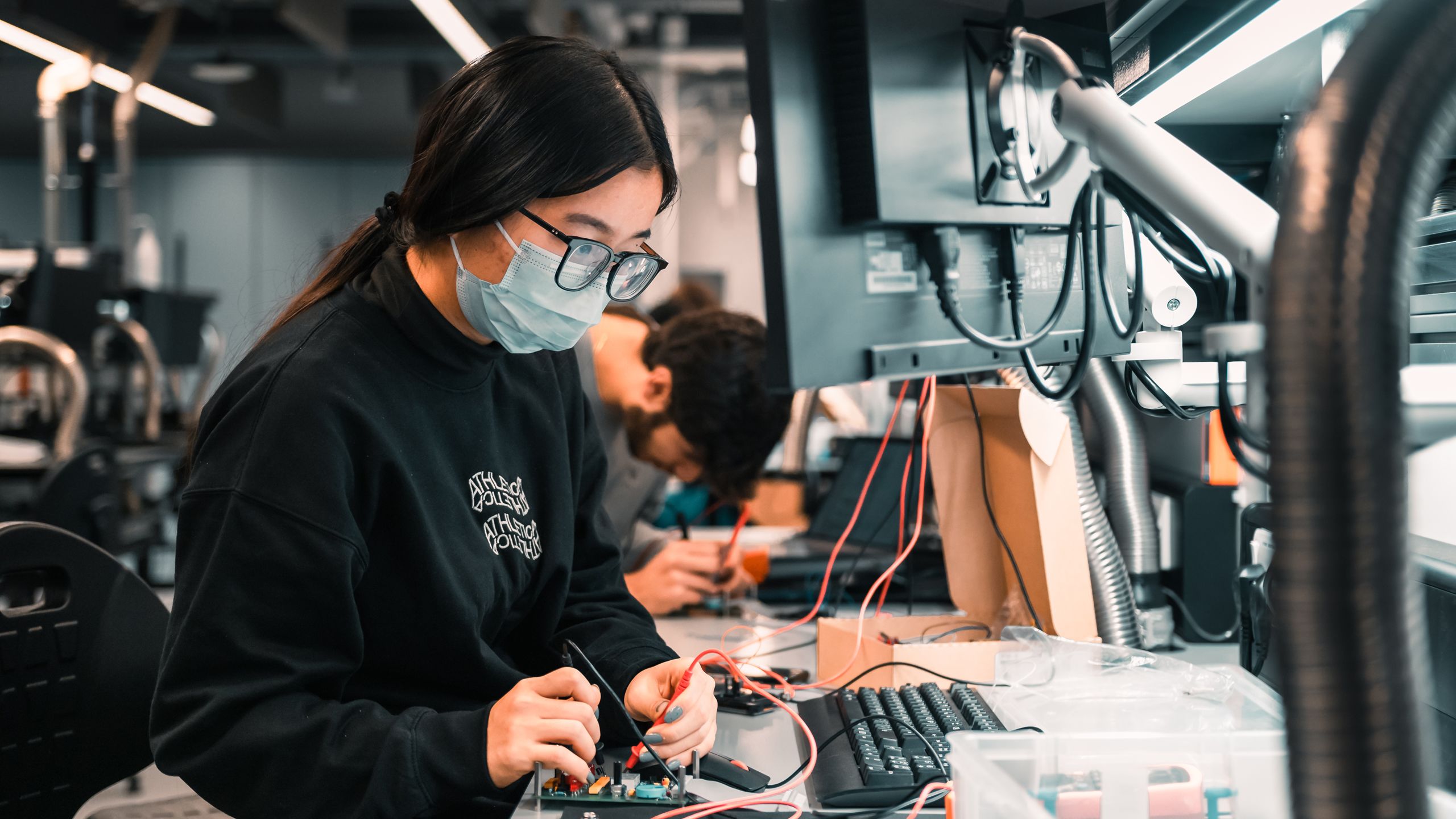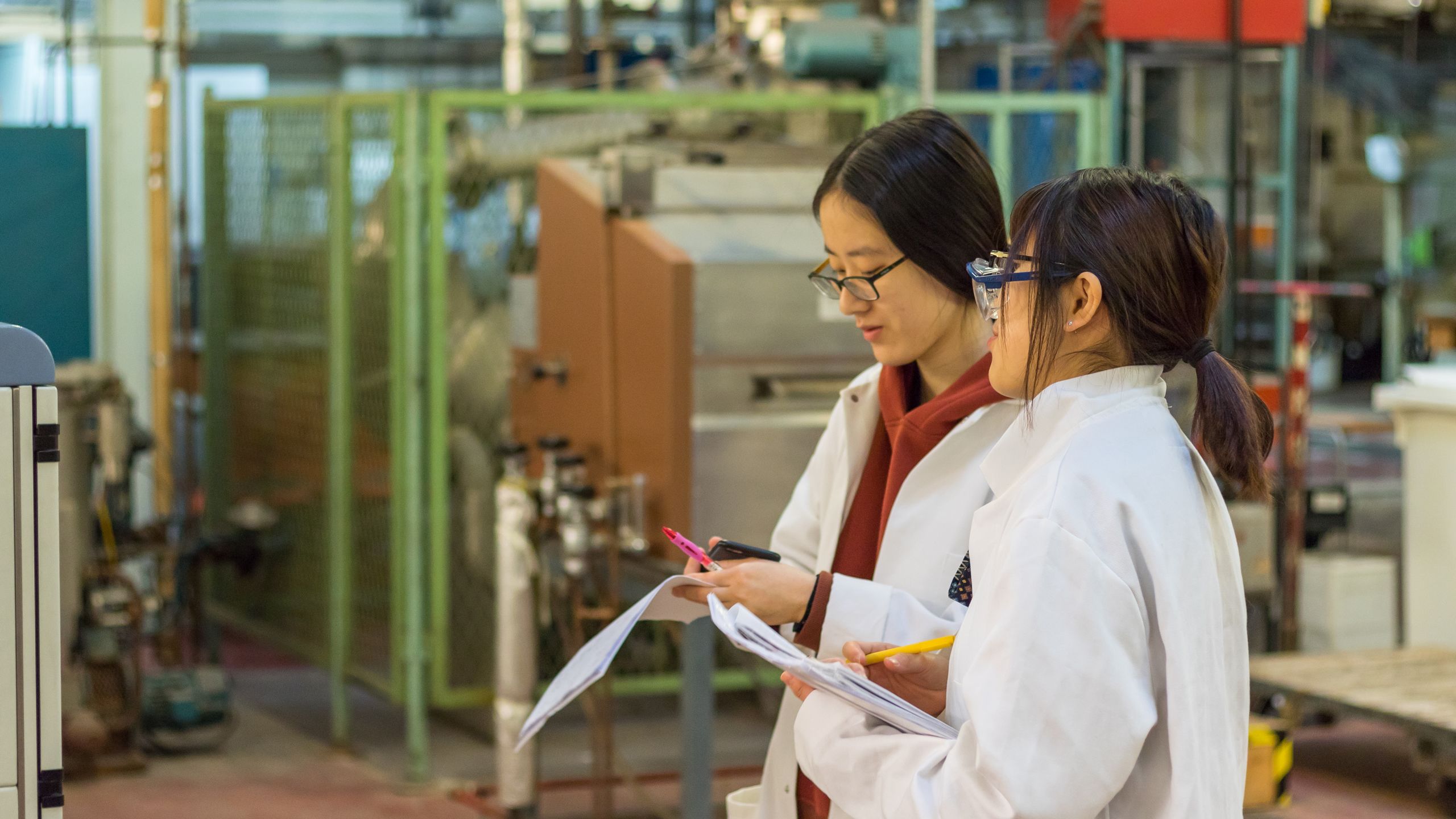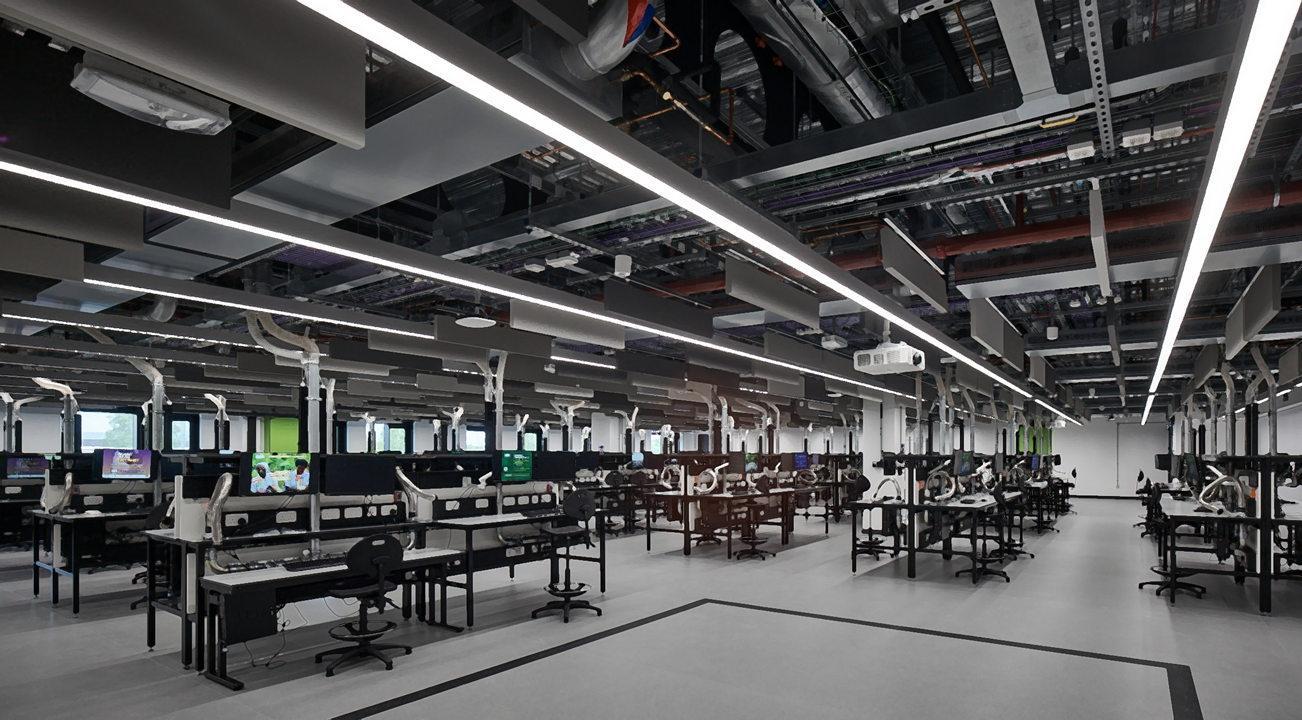 Item 1 of 6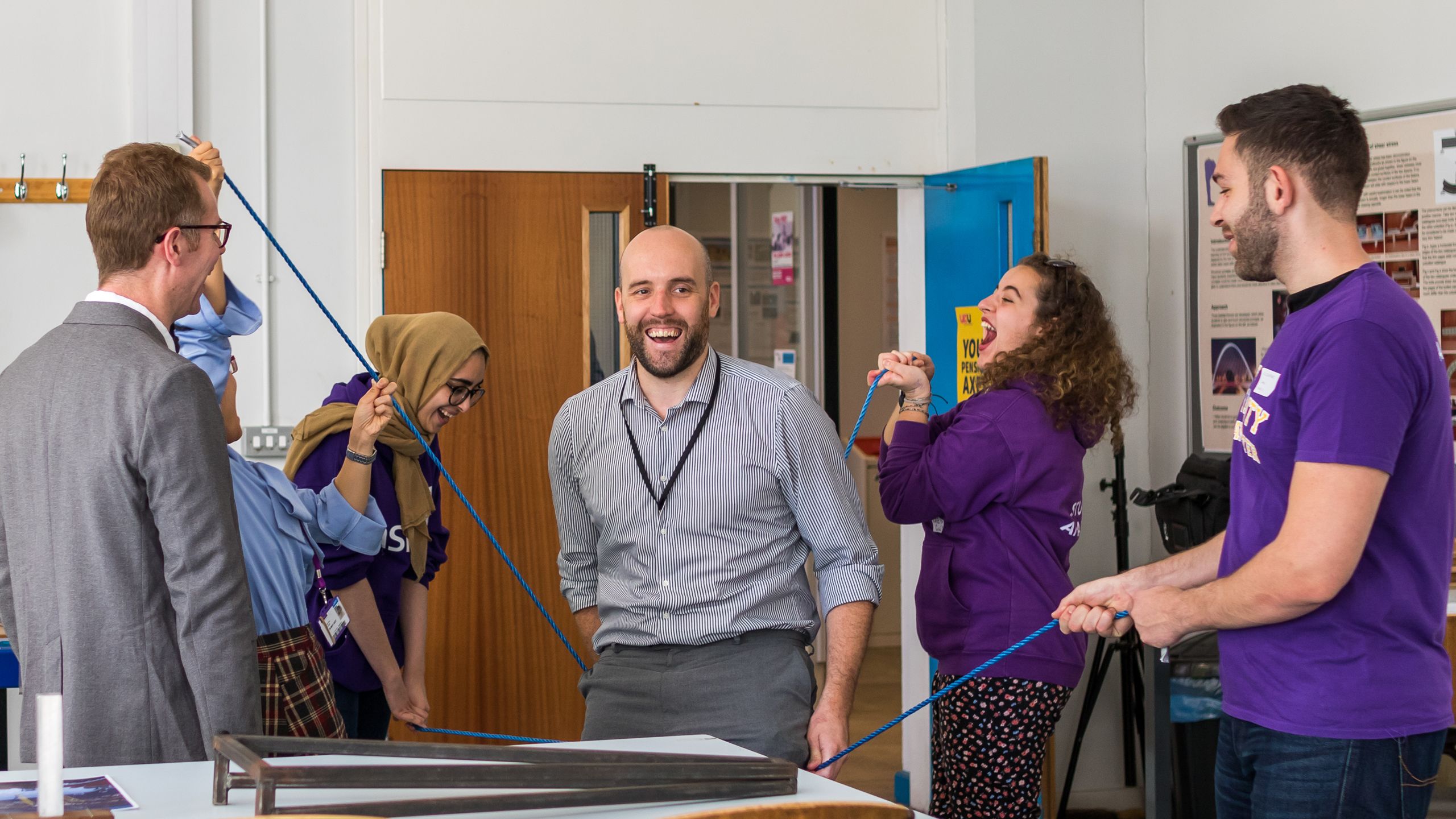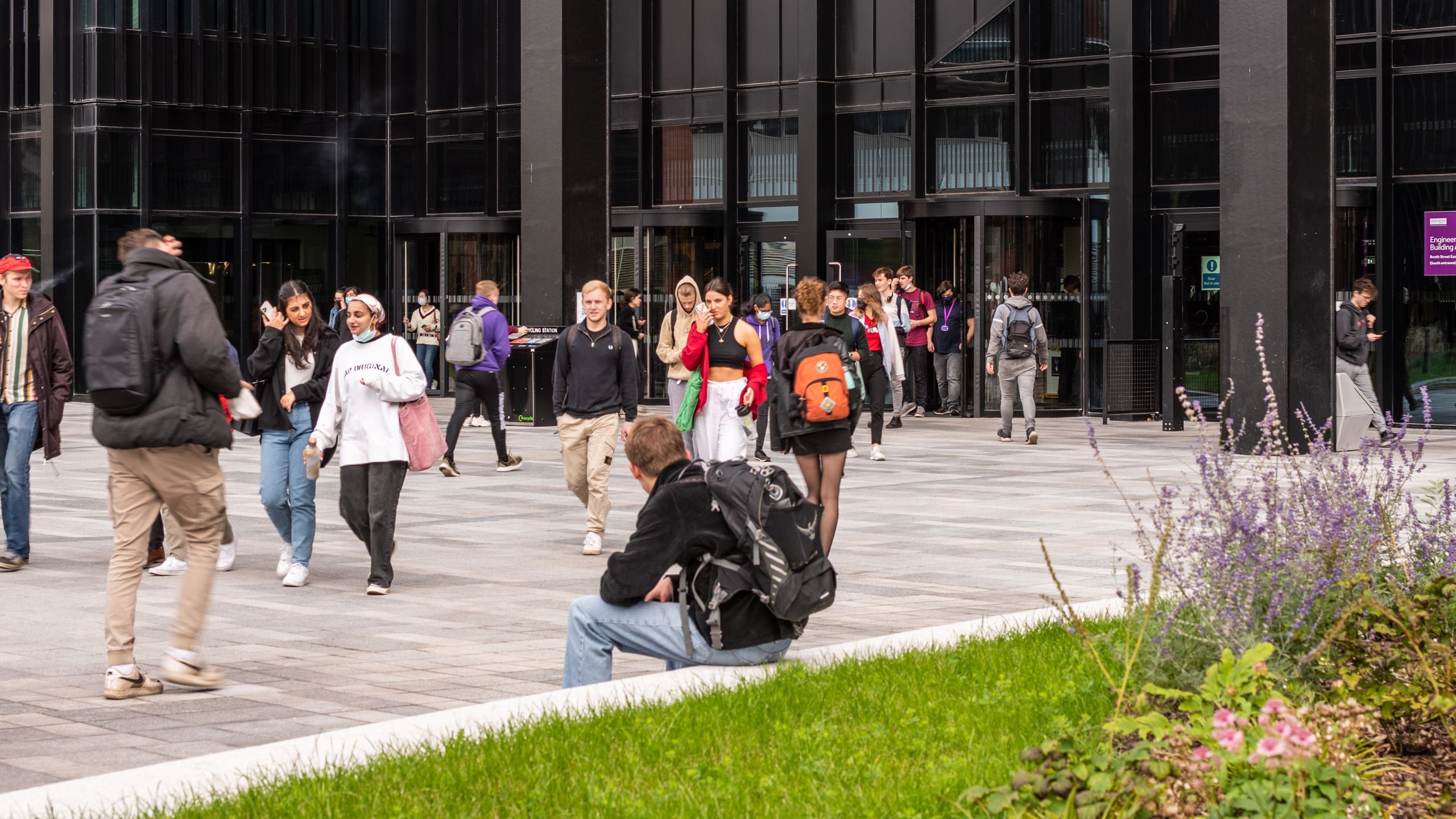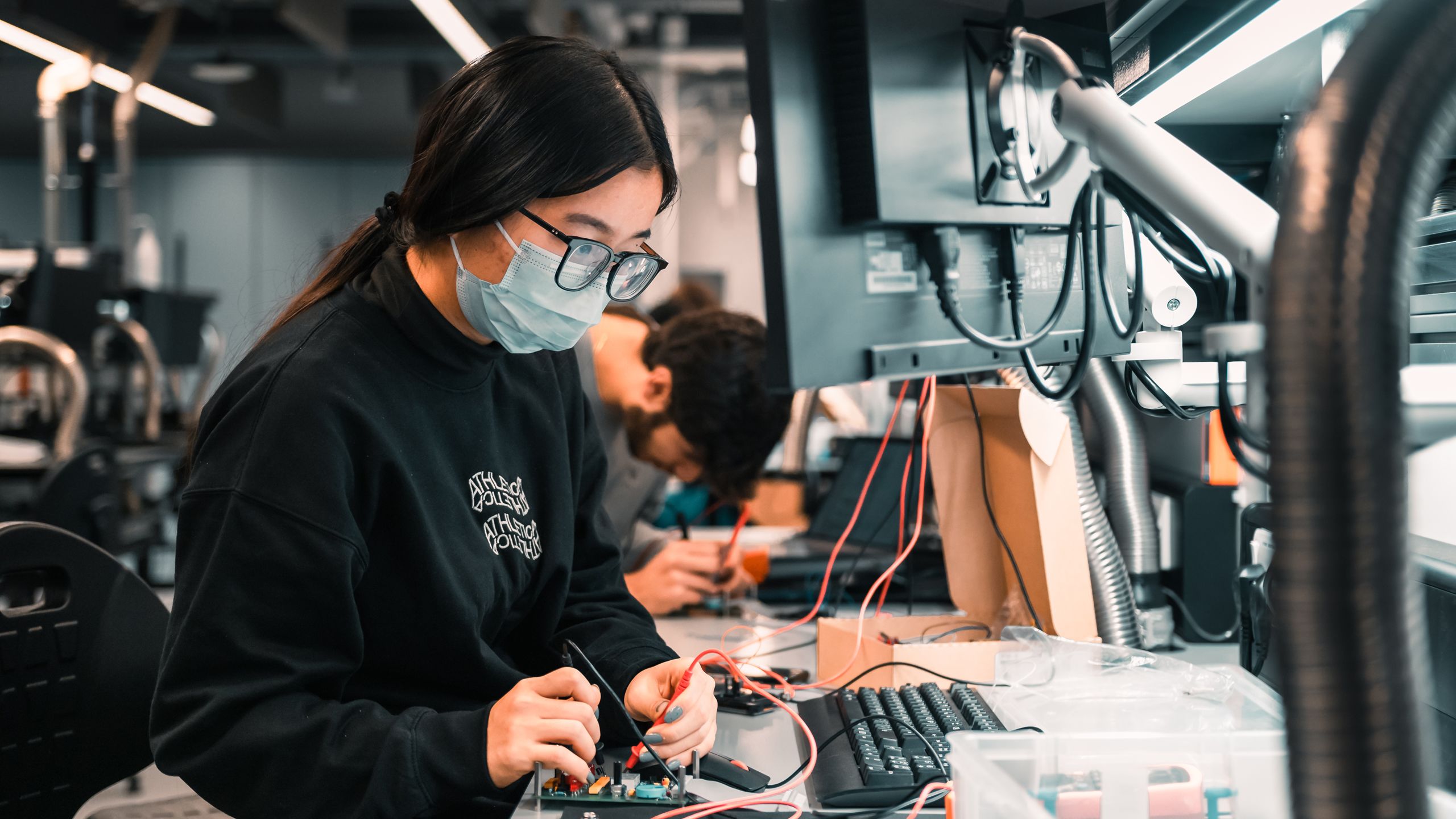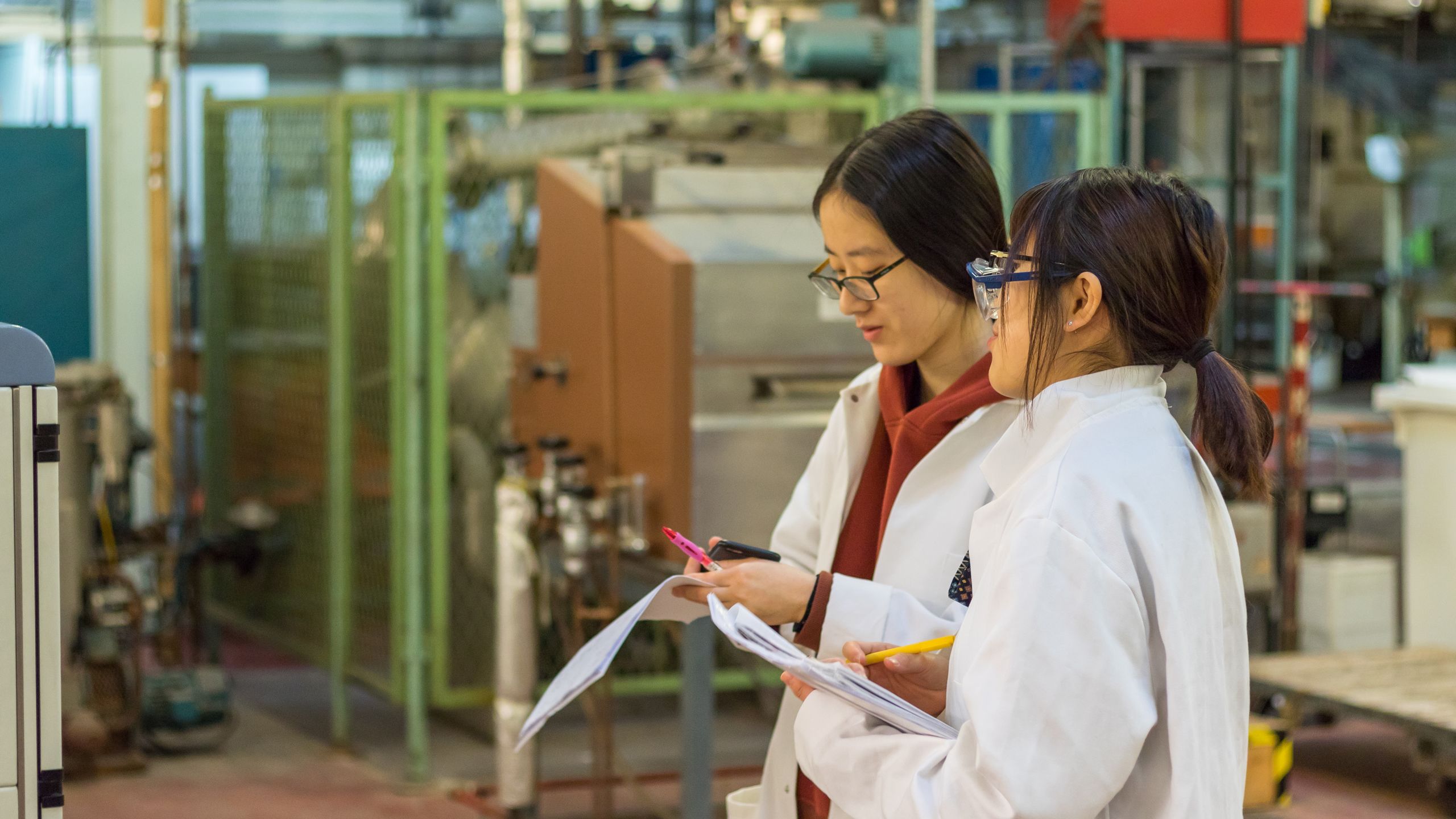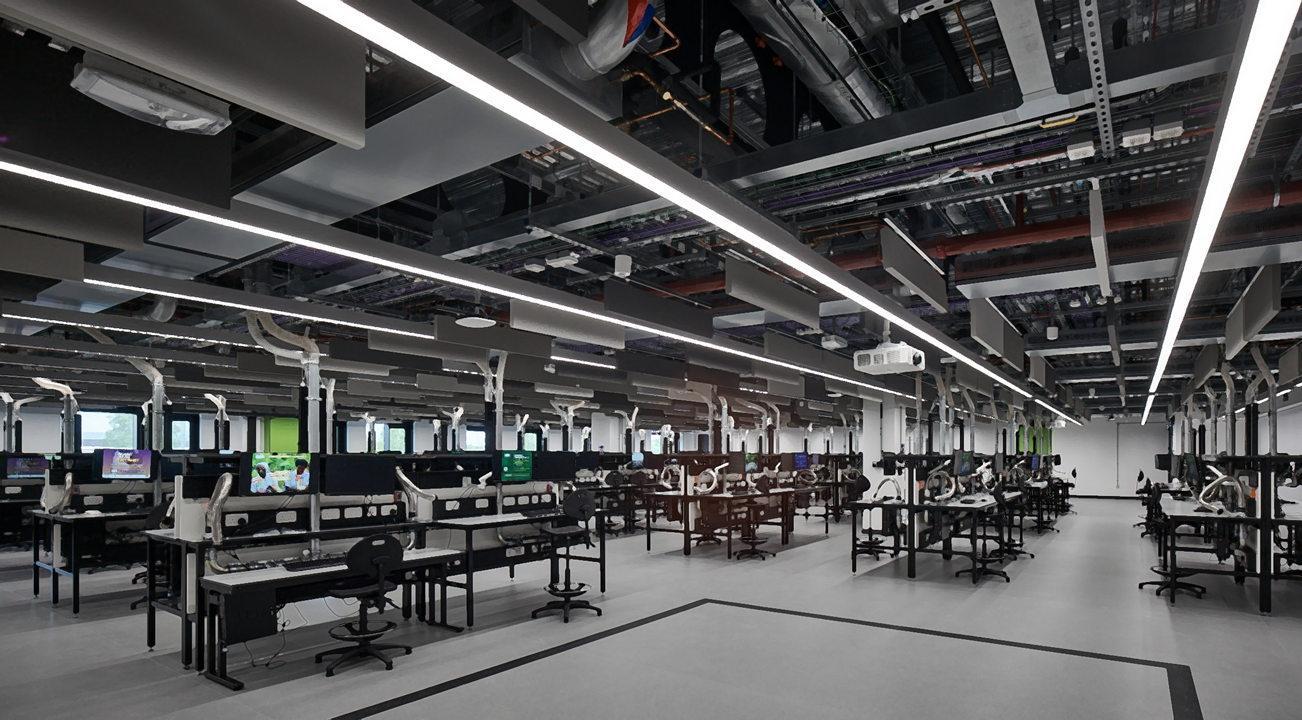 Your student experience
Explore a range of our innovative facilities. Access the podcasting service and take yourself through a recorded lecture; connect wirelessly from your device to the display screens in our classrooms and enhance your group or project work; make the most of the latest software (over 250 specialist programmes available) in our computer clusters.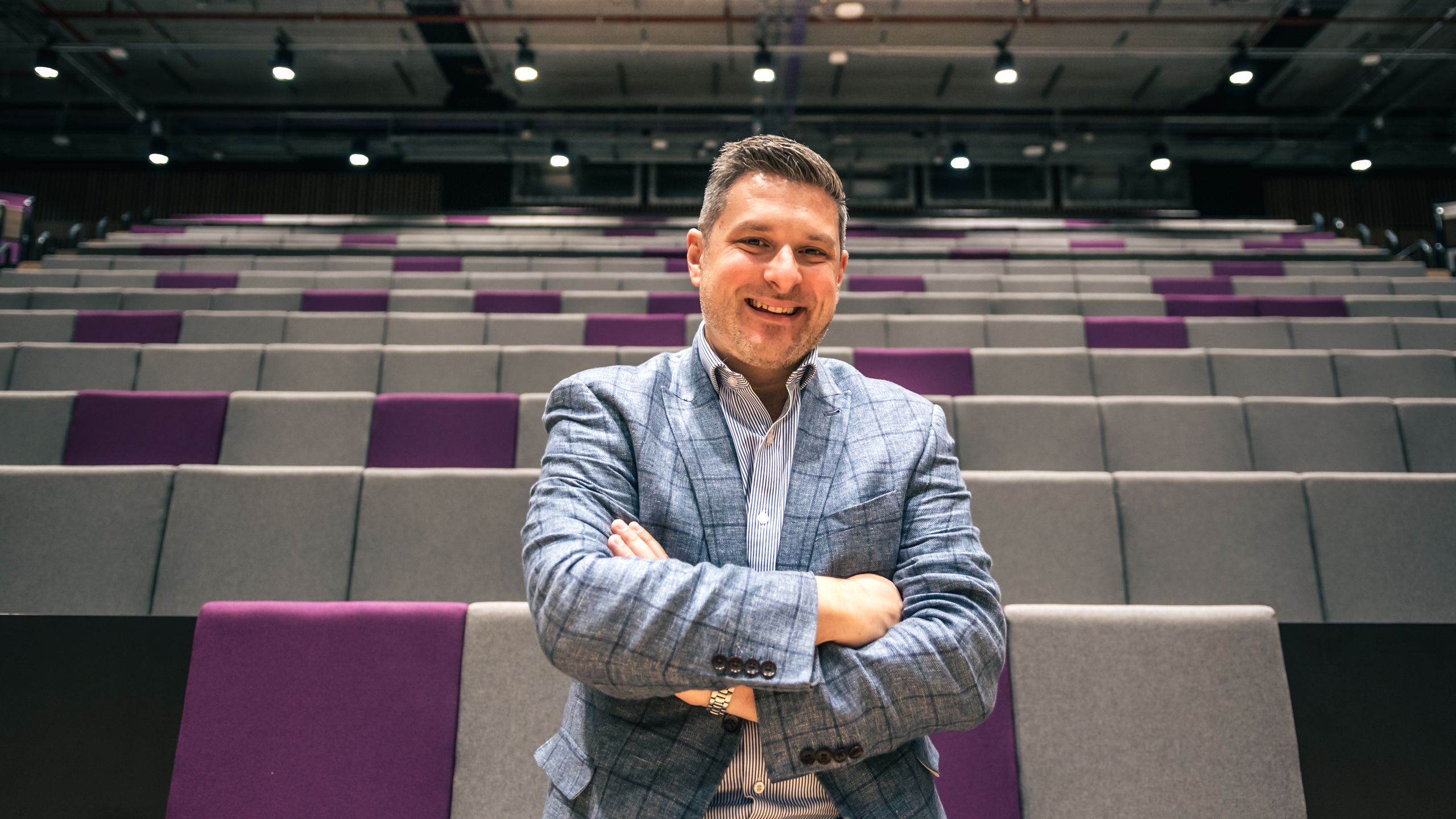 "I really like the blended lecture spaces, I've never seen that before. It's a great way to bring the theory and practical together"
Sofia Beniadis, 3rd Year BEng Mechatronics Engineering

Did you know?
Our new home unites 9,000 students, inventors, researchers, scientists and engineering experts from across the University to collaborate and engage in world-leading research. We address real world problems and make a positive impact on society.

We offer 19,000m2 (approx.) of laboratory space - including the UK's largest multipurpose high voltage lab.
We're sustainable too!
97% material recovery from the demolition of the former halls of residence were re-used as crushed material on our new site where possible.

73 new trees have been planted on site with further tree planting in the local community to achieve an overall 2 for 1 replacement.

Our new home won The Times Higher Award for "Outstanding Contribution to the Local Community" in 2020.