Reflections on the first six months of the COVID-19 pandemic:
The University of Manchester's role in the Greater Manchester response

March – September 2020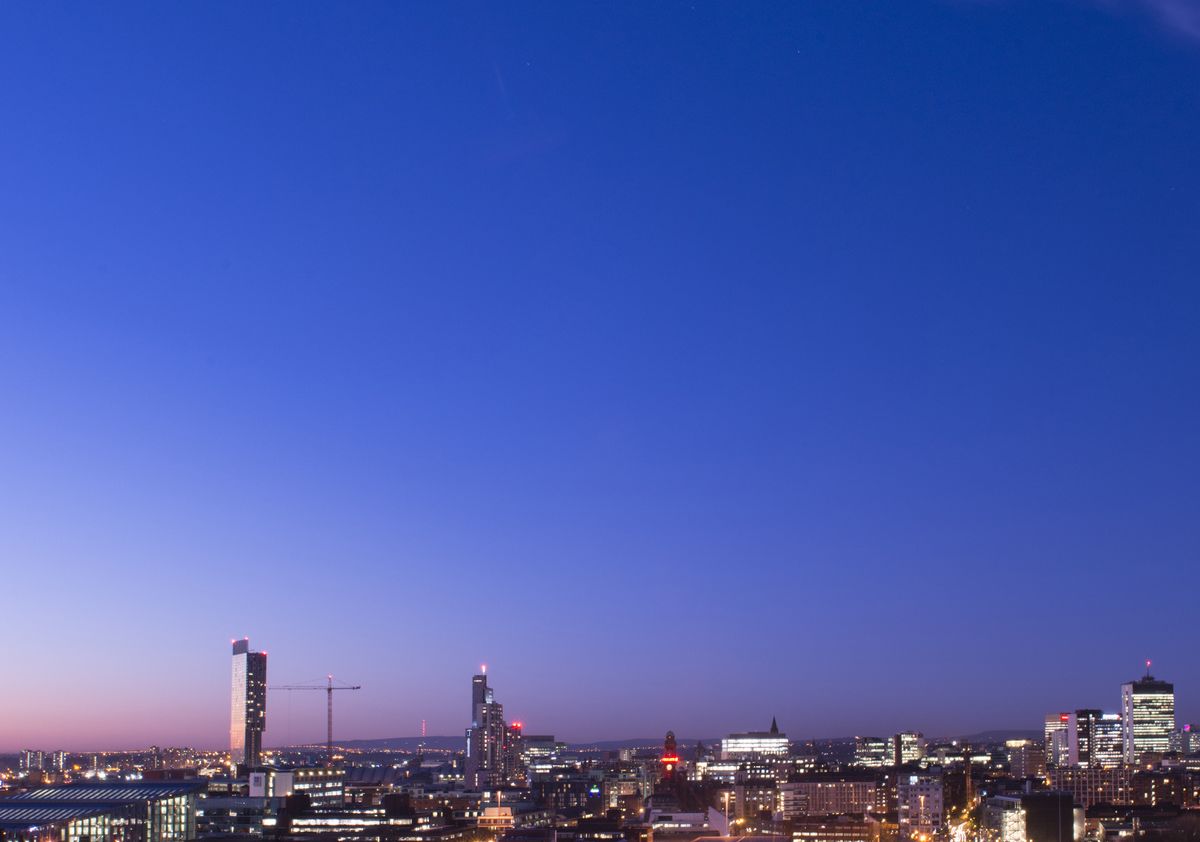 Foreword
During normal times it's common to think of universities as self-contained communities. They have students, staff, buildings, and within those, they teach and research. When you consider the size of our institution, with over 40,000 students and 12,000 staff, it's easy to look inward. 
One of the things we are therefore proudest of is that we have always faced outwards, and been an integral part of our city region of Greater Manchester. While our staff and students come from all over the globe, and our research improves lives all around the world, we are very much a university of Manchester. We're one of the region's biggest employers and spenders, we educate and train thousands of local people in key professions, and we support local government, businesses, schools, hospitals, charities and cultural venues. 
Since our foundations, which can be traced back to the Mechanic's Institute in the nineteenth century, delivering civic impact has been a core part of our values. This has been more critical than ever during the COVID-19 pandemic. We saw a huge collective effort from the people and organisations of our city region, from local residents and businesses to local government and universities, coming together to fight COVID-19 and its impacts in a collaborative campaign. 
This pandemic has reminded us that our universities are, first and foremost, communities of people with shared values, with unique skills and expertise that contribute to our region's wellbeing and future. 
While continuing to provide a first-class education for our students, world-leading research and high-quality jobs for our staff, we've been developing even closer relationships across the five higher education institutions in Greater Manchester to share research, best practice and facilities and make plans for our region's recovery from the pandemic. 
The selection of highlights and case studies in this report provide examples of how we have leveraged our people, skills and civic connections in our initial response to the pandemic during the first six months. It is also part of a wider plan we are developing, with the people and leaders across Greater Manchester, for recovery from the pandemic and how we will play a lead role in areas such as productivity, regional equality, the green recovery, health innovation and cultural renewal as we look forwards into 2021. This will form part of a shared Civic University Agreement we will co-create with local partners for building back better from COVID-19.
Professor Dame Nancy Rothwell,
Vice-Chancellor, The University of Manchester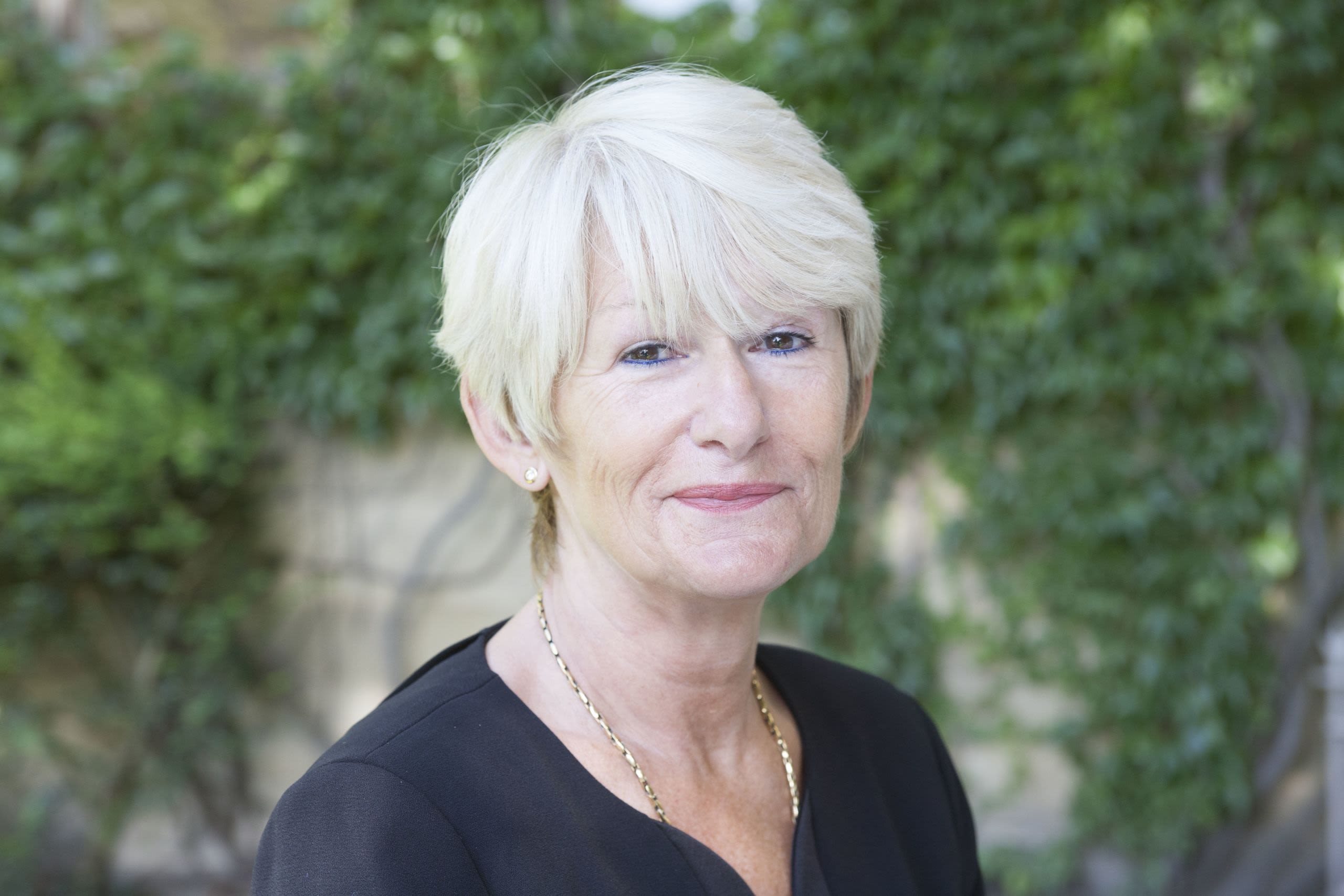 Introduction
Our response to the pandemic can be described in two main streams: combatting the direct impacts of COVID-19 by working with the local NHS and care services, and dealing with the indirect impacts of, and guiding the recovery from, the pandemic by working with local authorities, businesses, charities and people to support our  region. 
In this report, we've set out a selection of highlights which show the breadth and depth of activity we've undertaken during the first six months of tackling the pandemic, working with our partners, to address the challenges of the disease and its impacts. 
It is a record of what can be achieved when universities work with other organisations at pace and at scale. We are committed to continuing this collaborative work in and around our city and region, not just in the immediate recovery from the pandemic but also as we seek to build back better - socially, economically and culturally. As major institutions in the city region, it has never been more important for universities to take a leadership role as the country learns to adapt to and recover from the pandemic.
Top five facts about our response in the first six months to the COVID-19 pandemic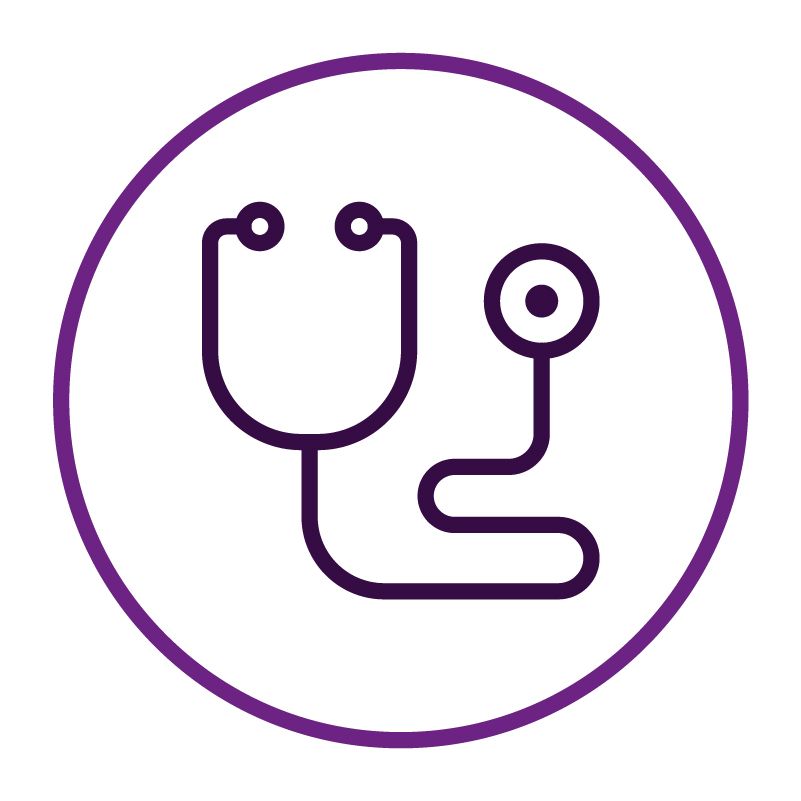 We provided over 1,000 medically trained workers directly for the NHS.
From supporting staff within the NHS to providing early medical graduates and organising national groups of researchers, our staff have helped to coordinate the fight against COVID-19.
---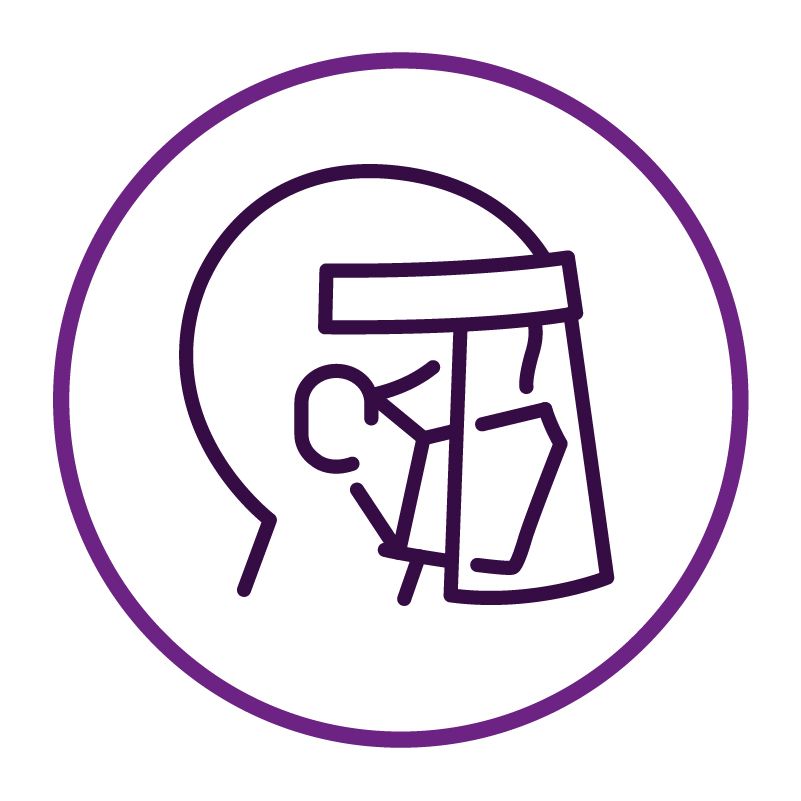 We designed, produced and tested over 155,000 pieces of PPE
Using our own facilities, and working with the Greater Manchester community, our major initiatives helped hundreds of thousands of pieces of PPE to reach the NHS and local authorities. On top of these large projects, our smaller initiatives contributed a huge number of additional pieces of PPE not counted in this figure.
---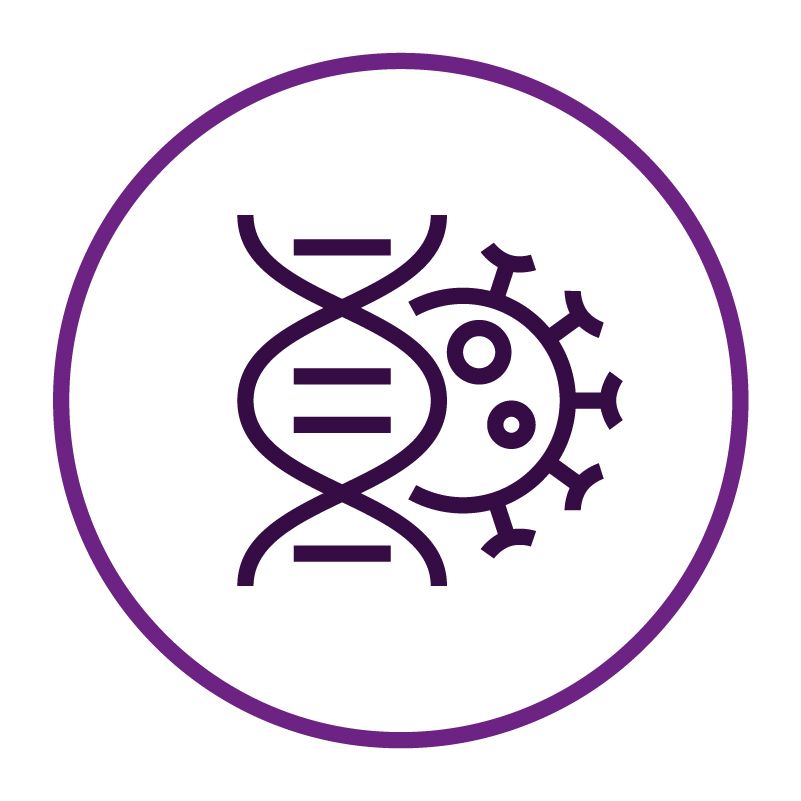 We carried out more than 200 COVID-19 related research projects in the first six months.
These research findings have helped the NHS and society to cope with the virus, and mitigate and understand its impacts.
---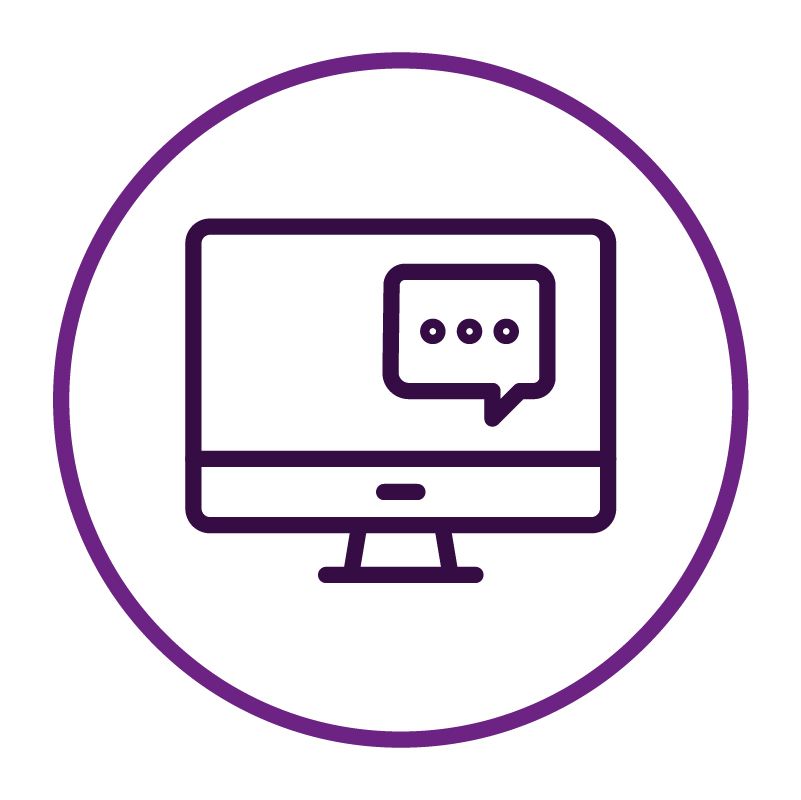 We reached more than 2,349,000 people outside our University to continue their education under lockdown.
Through lectures and tutoring, we supported young and adult learners in moving their education online.
---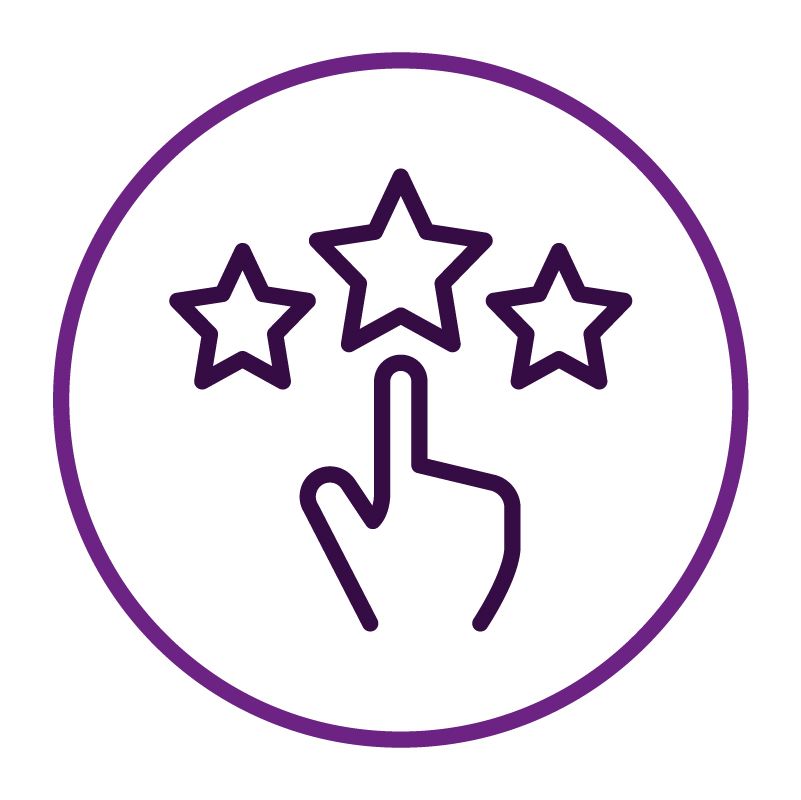 We helped over 14,400 people, businesses and public bodies with better understanding, remaining engaged and feeling supported during the lockdown.
We have educated people and organisations about COVID-19, as 
well as helping them to engage with and adapt to the pandemic.
---
Combatting the direct impact of COVID-19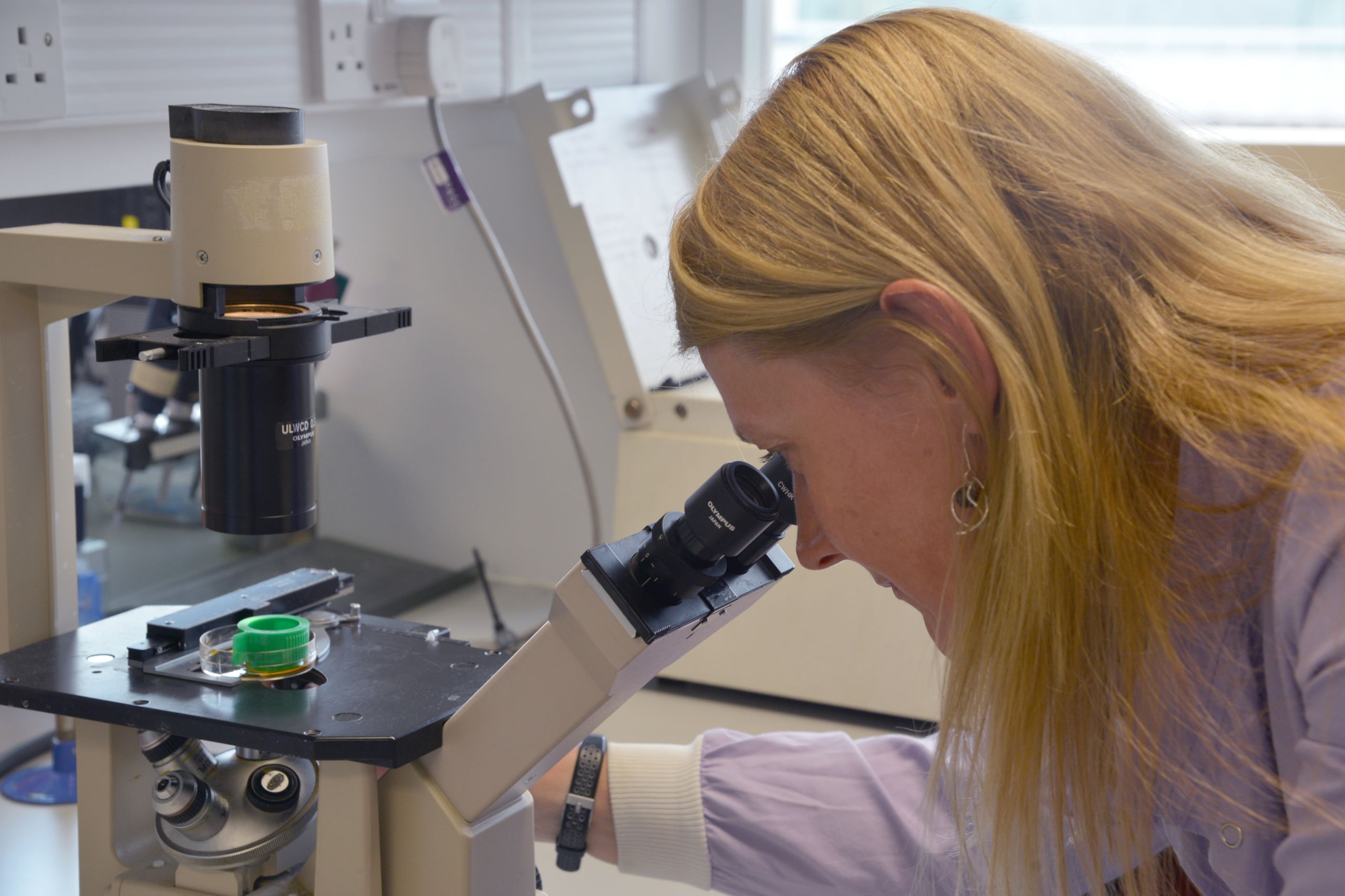 Supporting the NHS and care services – combatting the direct impact of
COVID-19
The most direct and devastating impact of COVID-19 has been seen on the frontlines of the healthcare sector, where NHS and social care services have been struggling to limit the human loss from the virus and contain its spread.
The virus has tested every element of the NHS, whether in staff numbers, in facilities, in equipment, or in clinical research. Greater Manchester has been hit hard by COVID-19, with many of our towns and urban areas above the English average in COVID-19 deaths and deaths from all causes.1  
It is in supporting the NHS that universities can most obviously join the fight against the pandemic. In Greater Manchester, The University of Manchester and Manchester Metropolitan University produce over 10,000 doctors, nurses and related graduates each year, who leave ready to serve the NHS and social care sectors on a regional and national level.2 Among our staff, we have experts in urban health, neuroimaging, medical ethics, and disaster and emergency medicine. These staff have contributed on the front lines of the NHS and provided much needed clinical research. Meanwhile, our institution is home to state-of-the-art facilities, ideal for converting to the manufacturing of vital medical supplies. These strengths left us well placed to step in and support the NHS, both in Greater Manchester and the UK more broadly.
Reinforcing NHS staff
As the frontline against COVID-19, NHS staff have been under enormous strain. There has been a national shortage of many key professionals, which has only increased the already strenuous workload of our region's NHS and care services. This high-pressure environment, as well as NHS staff contracting the virus themselves, has driven up sickness absence, of which the North West has the highest in the UK, which in turn further increases the demands on the remaining workers, and their need for support.3
As key providers of medical, health and social care training, we've been well placed to help fill this shortfall, with talented, well-trained students and staff ready to step onto the front lines. Recognising the burden on health and care workers, our staff and students have volunteered their services to serve in the NHS, as well as supporting NHS staff in other ways. From clinical staff leading NHS medical ethics support, to student nurses taking on NHS placements, to volunteers helping NHS staff with day-to-day responsibilities, our communities have been working hard to bolster the NHS, and help them deal with the challenges of the COVID-19 pandemic.
Releasing clinical staff to work for the NHS
The pandemic has seen several clinical academics from UoM suspending most of their academic duties and joining NHS staff on the front lines. In early April Dr Ruth Bromley was deployed to NHS Nightingale Hospital North West, leading a team of clinical ethicists in establishing 24-hour medical ethics support for GPs and NHS colleagues across the city.
Normally a GP and UoM senior lecturer, Dr Bromley worked to ensure that NHS staff received the support they needed to work in an incredibly stressful work environment. As Dr Bromley explains,
"We worked closely with Etihad Campus to transform the football stadium to provide space for 26,000 front-line workers; train more than 350 nurses; establish a rest, relaxation and exercise centre for NHS and social care staff; and set up a drive-through testing facility in one of the club's car parks."
Dr Bromley's work had an important impact, establishing the care-for-dying pathways and influencing a policy change that allowed patients to be with loved ones at the end of their life.
Meanwhile, in mid-March, Professor Maciej Tomaszewski and Dr Adam Greenstein, two UoM Cardiovascular Sciences staff, ran a Care of the Elderly COVID-19 ward, with Dr Greenstein having 55 patients in his care. Even while working up to 80-hour weeks on hospital wards, they were still able to fulfil their academic commitments, with both doctors contributing to a study confirming the safety of taking blood-pressure tablets alongside work on the ward.
Altogether, The University of Manchester released 95 clinical academics, most of whom have worked for the NHS full time since the start of the pandemic. They have found this period immensely trying, but have found strength and support from Greater Manchester's community.
"What I've drawn upon is the passion I have for my city, knowing what my responsibilities were and seeing my position as an NHS leader as a privilege."
"Nothing in our prior medical career could prepare us for what we have seen. And yet, you see that the worst of times really does bring out the best in everyone."
Medical students graduate early to work for the NHS
Final-year students from UoM's School of Medical Sciences had their graduations fast-tracked this year, so that they could join NHS staff on the front lines as part of a national effort to bring 5,500 medical students into the workforce.4 As one of the largest medical schools in the country, we've had a crucial role to play in this, moving our graduation period forward to allow 419 student doctors, 118 midwives and 385 nurses to graduate early and join the NHS. These graduates were joined by a large number of pharmacy students, who did not graduate early, but volunteered in hospital and community pharmacies while waiting to graduate.
This work has been part of a national effort, and we have provided ongoing pastoral support to recent graduates who started their careers with the NHS under such trying circumstances.
Supporting NHS staff
While only trained medical students and nurses have been able to join the NHS workforce, members of our community without medical training have been working to support NHS staff outside of the hospital. By working to make their home lives easier, Greater Manchester volunteers are hoping to allow NHS employees to devote the time and energy they need to their work.
Student volunteers support NHS workers
More than 450 medical and social care students across Greater Manchester volunteered to do jobs and offer support to help NHS workers so that they could focus on the front-line fight against the pandemic. The students, called the Manchester National Health Supporters, collected groceries, babysat children, walked pets and worked the receptions at GP surgeries to free up time for NHS staff and reduce the pressure on them.
The idea originated from Saif Khan, a fourth-year medical UoM student, after he noticed local health care professionals voicing concerns on social media about how they might struggle to balance home life with work commitments in the coming weeks.
After receiving offers of help from fellow UoM students, the idea snowballed into 450 volunteers stepping forward in less than a week, and quickly became a national movement.
"Within just a few days we have created a movement across the country of students who have NHS workers' backs. We're here to help them so they can focus on the day job. We're in a unique position - unlike final-year students we can't be fast-tracked into junior doctor-level posts, but we all have DBS checks and first aid training to help NHS workers with babysitting and working in GP surgeries on reception."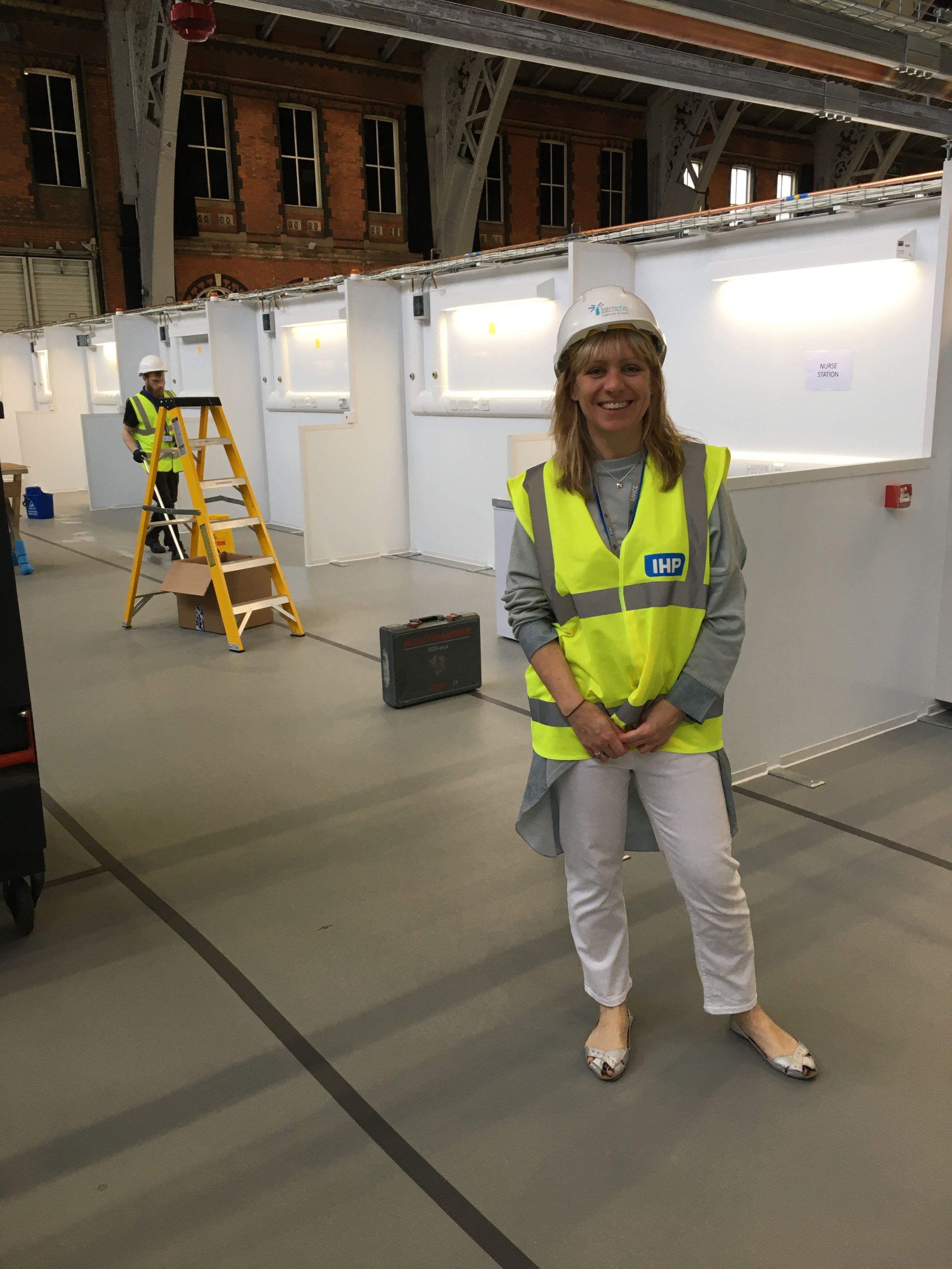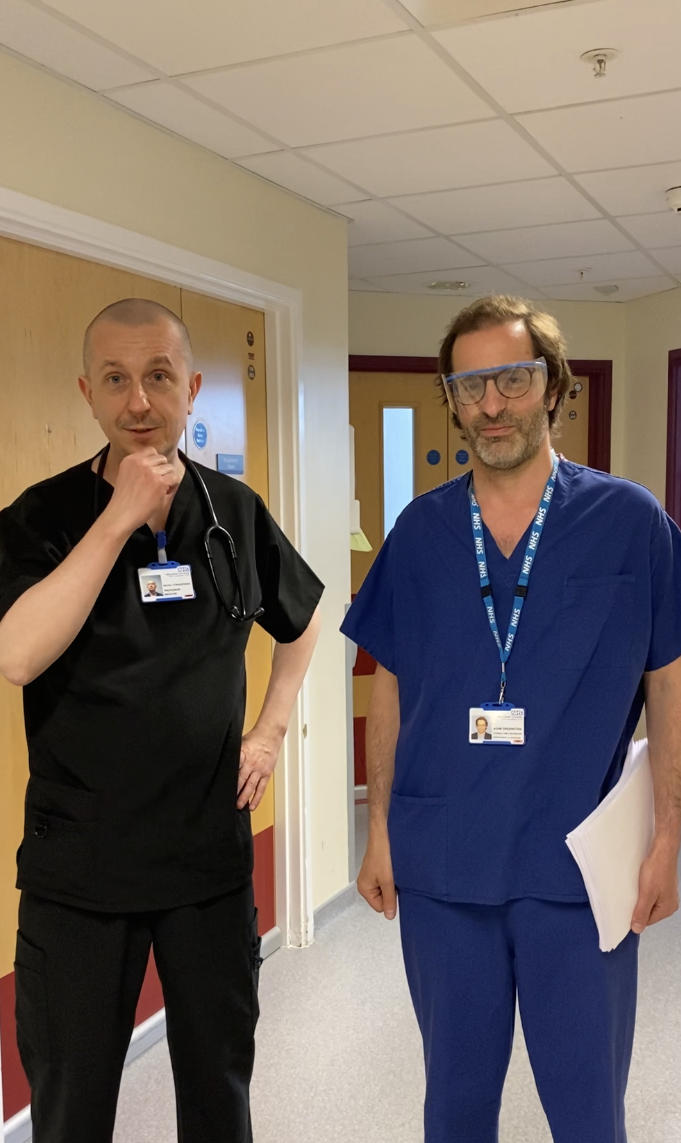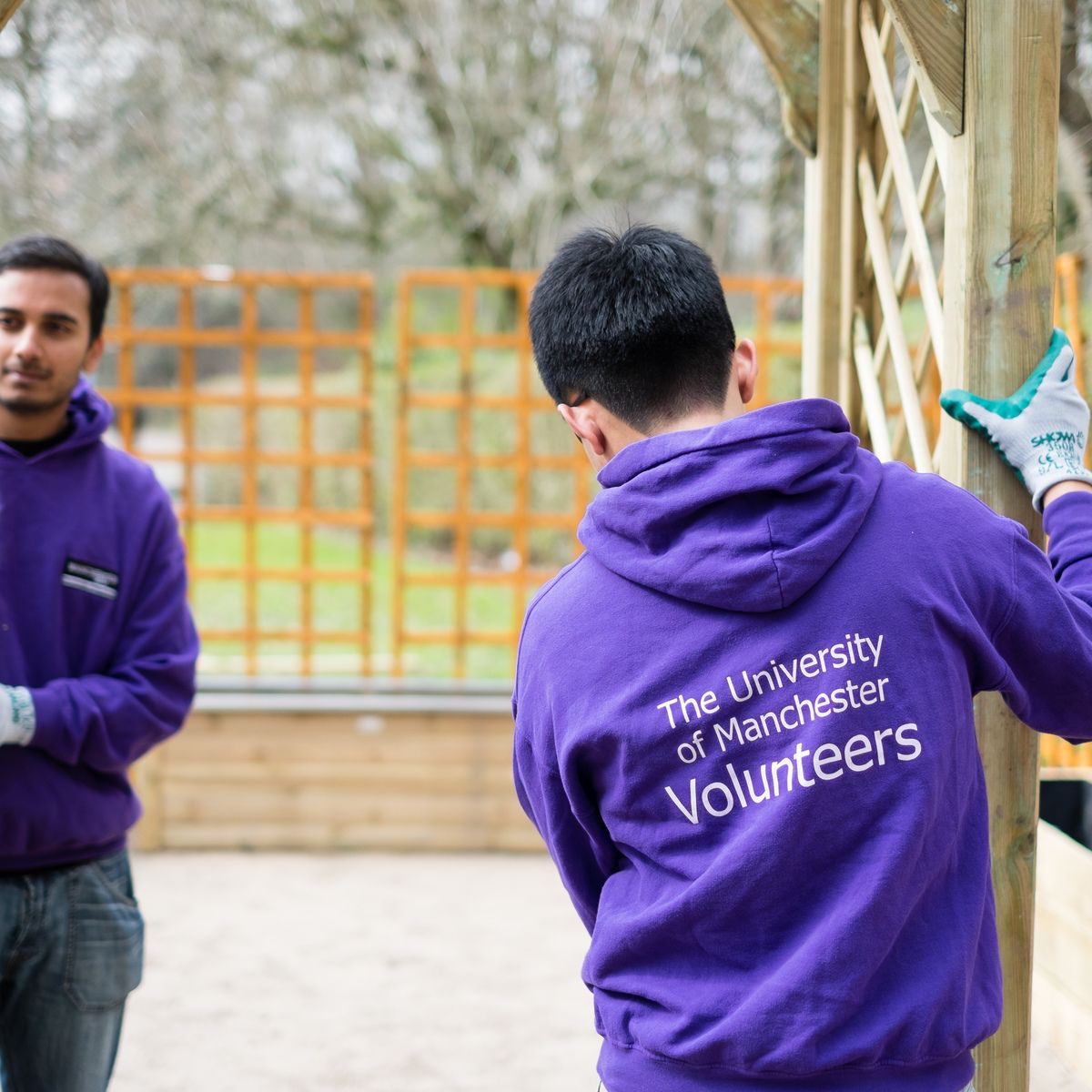 Enhancing the NHS's capabilities and supplies
On top of the strain on its people, the NHS's infrastructure and resource have also been pushed to breaking point by the pandemic.
The most obvious example of this has been personal protective equipment (PPE), supplies of which ran low, and even ran out, in some areas.5 This lack of PPE was accompanied by a similar need for facilities, such as research labs and bed spaces. The NHS has made commendable attempts to make up for this shortfall, working hard to secure new suppliers and setting up seven Nightingale hospitals, one of which is located in Manchester, to manage patient numbers if they overwhelmed existing facilities. However, shortfalls remained, and these put the lives and wellbeing of both patients and NHS staff under threat.
The pressure on the NHS's staff, facilities and resources has knock-on effects in its abilities to carry out medical research; a vital part of its day-to-day responsibilities, and a crucial tool for defeating COVID-19. On 16 March, the National Institute for Health Research announced that most staff working on research projects other than COVID-19 should prioritise front-line work.6 The pandemic has left us with an urgent need for medical research, but without standard levels of staff and resources. COVID-19 has therefore drained the NHS of its resources, stressed its infrastructure and reduced its usual research capabilities.
Our University, as an institution with medical, research and manufacturing facilities and expertise, has the tools available to help fill these shortages on a regional and national level, and students and staff from every department have come together to offer their particular skills where they can be used most effectively. This involved university staff lending their expertise to conduct vital medical research and help coordinate the NHS's national pandemic response through to the production of scrubs and PPE from materials and fashion departments.
Research
Clinical research is a crucial part of fighting COVID-19, not only in providing the route for treatments and vaccines, but also for limiting the impact of the pandemic on vulnerable groups, such as those with pre-existing health conditions. Our academics have been researching where COVID-19 has hit the hardest, how it affects certain groups and how its impact can be mitigated. Between March - September, our experts carried out more than 200 research projects on COVID-19, with many more studies following on from this and on the way.
---
Protecting the most vulnerable in society from COVID-19
Researchers from The University of Manchester, Manchester Metropolitan University and the University of Salford worked to determine a set of evidence based interventions to protect the elderly and vulnerable population, as well as the social care workforce, during the COVID-19 outbreak.
The research team, led by UoM's Professor Arpana Verma, collaborates closely with UoM's Manchester Institute for Collaborative Research on Ageing, which allows their work to inform and influence future decisions in the social care sector.
Their research was very similar to that done to protect front-line NHS workers and patients, but focused on the social care sector, which came under heavy strain during the pandemic. Such research is crucial for keeping social care staff, as well as elderly and vulnerable groups receiving care, safe. The team also examined the difficult question of where people wanted to be if they got the virus, and about where they would want to die.
Professor Verma saw communication as a key way to turn research into impact. She said: "That's another crucial part we really need to play. We've got a really privileged position that allows us to communicate with the public and maintaining that trust means we've got to be absolutely spot on with our communications. It's about leaving no one behind."
"We have completed our health needs assessments on care homes, domiciliary care and post-ICU pathways, and are about to commence the second set of interviews to ensure we are prepared for 'flu season and the winter pressures on the NHS and care sector. The importance of working across all sectors to bring together the evidence based recommendations for policy makers rapidly is a key component of our work. We need to present real-time data and real-time advice if we are going to beat this pandemic, especially as we move into the winter. We have to learn from our local, national and global partners for the greater good.

"Where else would you get that brain power except at a big university like ours? We are greater than the sum of our parts. That's what interdisciplinary science is all about."
Modelling the coronavirus
UoM mathematicians used their mathematical and statistical modelling expertise to advise the government on how to best protect the UK population during the coronavirus emergency.
The UoM group, led by Dr Ian Hall, Dr Thomas House and Dr Lorenzo Pellis, advised the UK's Scientific Pandemic Influenza Group on Modelling (SPI-M), which reports to SAGE; the scientific group that informs COBRA in times of national crisis.
The team engaged in data mapping from the earliest days of the pandemic. They specialised in risk to communities that are in enclosed places, such as prisons or large vessels like a cruise ship, the highly social communities found in schools, and much smaller social environments like our family homes. The UoM team had an important impact on public policy, helping decision-makers to:
Risk-assess the impact of quarantine on dozens of UK passengers from the Diamond Princess which was docked at Yokohama, Japan, after becoming a coronavirus hotspot.
Order mass school closures sooner rather than later – and not wait for the Easter break.
Consider the role of household transmission and the most effective advice to the public around staying in isolation.
Better quantify the outbreaks in care homes to allow consideration of mitigation and testing strategies.
"SAGE relies on fast, accurate external science advice from its expert groups, such as SPI-M, that we at Manchester and other universities are members of. This stops the government from guessing, helping them make decisions that will impact millions of people based on facts and evidence."
Examining how COVID-19 will impact our region
UoM academics, together with colleagues from the University of Newcastle, showed that COVID-19 is hitting the North hardest, with its effects likely to last longest in our region, particularly in deprived urban areas.
The Northern Health Science Alliance - a partnership established by ten leading universities and NHS hospital trusts, as well as four Academic Health Science Networks, in the North of England - aims to improve the health and health of our region by creating an internationally recognised life science and healthcare system.
Their analysis showed deprived urban areas in the North of England were being hit with high rates of COVID-19 deaths, higher death rates from all causes and, particularly, suffering from greater rates of increases in unemployment.
"COVID-19 is impacting parts of the country in different ways, and there appears to be a North-South divide emerging. The unemployment data, particularly, is a cause for concern – pre-COVID-19 unemployment rates in the north were already above the English average, and they are increasing much faster than they are in the south. Given the well-known link between unemployment rates and mental health and suicides, these data would suggest that action needs to be taken in the North."
Infrastructure
The NHS's infrastructure has been sorely tested over the course of the pandemic, with resources, procurement and coordination all struggling to keep up with the pace, and ambitious projects such as Test and Trace only adding to demands. Here we have seen academic expertise effectively applied on both a national and regional level, with university staff coordinating research groups and clinical trials, as well as managing the setting up of the Nightingale Hospital North West.
Manchester academic leads coronavirus fight at city's Nightingale Hospital
Professor Tony Redmond, part of UoM's Humanitarian and Conflict Response Institute, applied his experience in his home city after being appointed as the medical director of NHS Nightingale Hospital North West, the city's temporary hospital which was created as part of the huge NHS mobilisation plan to deal with the growing number of COVID-19 cases.
Professor Redmond is one of the world's leading experts in coordinating medical responses to disasters, and has previously set up field hospitals in many places including Africa during the Ebola crisis, Haiti after the devastating 2010 earthquake and the Philippines after Typhoon Haiyan.
His experience meant he was well-placed to sit on the executive board that governed a clinical workforce of just under 300 people, as well as personally lead the 30-doctor medical team at the new facility, which had to be rapidly planned, set up and staffed in preparation to treat up to 750 COVID-19 patients at a time, if required.
"I am proud to be helping NHS Nightingale Hospital North West to deliver the highest possible level of care to the region's population - although I never thought my experience dealing with outbreaks in developing countries would be required in my own home city. Its creation has been one of the most spectacular examples of teams from all sectors working together to deliver a world-class facility in the shortest of timescales."
Coordinating the acceleration of clinical trials and research
UoM worked on two innovative projects that looked to accelerate the NHS's work on COVID-19 research and clinical trials. Due to its close working relationships and intrinsic research links with local, regional and national health bodies, UoM is uniquely placed in developing and testing new treatments for COVID-19.
As part of the One Greater Manchester partnership, scientists at UoM, led by Professor Paul Dark and Dr Timothy Felton, helped to coordinate a national effort to accelerate clinical trials in intensive and critical care patients linked to COVID-19. Their work saw, as of August 2020, nearly 8,000 patients recruited across participating organisations.
The collaborative and efficient working processes fostered between UoM, the trust, wider NHS and other relevant partners across Greater Manchester allowed for national priorities to be pulled through and streamlined to a local level extremely quickly. It's a model that was unique in the UK, with the region's ability to coordinate and fast-track clinical trials and testing with the University proving a key part of that process. This approach allowed Greater Manchester to excel in recruitment for clinical trials, with the Northern Care Alliance ranking as the second most successful NHS group for recruitment in the UK, and over half of the national patients for the Phase Two platform trial ACCORD recruited from Greater Manchester.
"The NHS in Greater Manchester and the University are particularly well-suited to dealing with, supporting and carrying out, difficult clinical trials in acutely severely ill patients at an accelerated rate because we've been doing it for more than ten years."
Rapid research group to find ways to beat COVID-19
Hundreds of UoM researchers joined forces with fellow universities, including Manchester Metropolitan University, and clinical colleagues at partner trusts including Manchester University NHS Foundation Trust (MFT) and the Northern Care Alliance NHS Group, to
form a rapid research group to find ways to beat COVID-19.

This comprehensive, city-wide group, led by the UoM's Faculty of Biology, Medicine and Health, followed the One Manchester ethos in quickly setting up a coordinated team that covers a wide spectrum of disciplines and groups. The group was composed of over 150 researchers and academics from UoM and its regional partners, making it a massive operation that drove the North West's response to the pandemic. The three UoM faculties at the centre of this group worked together and strengthened their relationships through this work, delivering an integrated approach to address the response to
COVID-19.
The group's wide composition and collaborative approach allowed it to move more quickly and collaboratively than standard research groups. This enabled it to coordinate quickly with the Clinical Research Network (CRN) to successfully recruit patients for COVID-19 clinical trials. Meanwhile, its wide -ranging expertise allowed the adoption of a wide variety of approaches, from the medical applications of graphene
through to mental health and vaccine research. This approach allowed 190 research projects to go through to peer review.

The group worked to combat COVID-19 on multiple fronts, including:
• Discovering new treatments, such as antivirals and anti inflammatory agents
• Using data science, mathematics and computer modelling to identify and track patients
• Speeding up diagnosis and testing
• Researching COVID-19's interactions with pre-existing health conditions
"The research rapid response group brings together the research and innovation strengths of our partnerships in an unprecedented way to focus on this public health crisis. Our aims are to minimise lives lost and reduce the impact of the pandemic on Greater Manchester's health and social care system and the wider community."
---
Assessing instant testing for COVID-19
UoM researchers, working alongside Manchester University NHS Foundation Trust, are running the national effort to assess the effectiveness of instant testing methods for COVID-19.
The COVID-19 National DiagnOstic Research and Evaluation Platform (CONDOR) received £1.3 million from the UK government to create a single national route for evaluating new diagnostic tests in hospitals and community healthcare settings. At the time of CONDOR's creation, the main test took up to 72 hours to provide results. The programme, which operates across Greater Manchester, works with the government and its scientific advisors to identify which new commercially developed diagnostic tests could be most valuable in the NHS.
The effectiveness of the prioritised tests are evaluated in a number of possible health and care settings – emergency departments, critical care, acute medical care, primary care, care homes and hospital at home teams. The research then assesses multiple diagnostic tests at once at sites across the country, using a system that could be adapted to add in new tests as they became available.
"By validating the accuracy of new clinical tests through CONDOR, we can get novel tests out across the health and care system that are more convenient for patients and get more accurate results. This will mean that patients get better care and we can make more informed, early decisions about how to control spread of the virus."
"We need the fastest, most accurate tests in the NHS to help keep COVID-19 under control. I'm delighted we're committing £1.3 million to this brilliant new national research programme, to evaluate how new diagnostic tests perform in health and social care settings – so we can track levels of infection and immunity across the country and help keep people safe."
Resources
The shortage of PPE for NHS and care staff has been a national issue, with many organisations converting their facilities to enable the production of PPE. As a university with expertise in medicine, design and manufacturing, we have been able to not only produce large volumes of PPE, but to provide support throughout the production, testing and distribution process. This has allowed us to help fill PPE shortages and provide design innovations and quality control.
University of Manchester academic coordinates testing of 150,000 pieces of PPE for Manchester City Council
Dr Obuks Ejohwomu, a UoM lecturer in Project Management, helped Manchester City Council (MCC) coordinate the testing of 150,000 pieces of PPE so that they could be delivered to key workers in the city.
MCC received approximately 150,000 pieces of PPE via companies and donations from across the city. But before the equipment could be distributed, the Council needed to rapidly check that it was suitable for use by key workers, so it could be deployed to the frontline as soon as possible.
From the Council's speculative email to him on the evening of Easter Saturday, Dr Ejohwomu was able to organise video conferences, e-mails, physical testing and a wrap-up video conference all in under eight calendar days. He led a team of experts from across Manchester, Coventry and Brighton Universities, who were able to achieve the rapid turnaround of all 150,000 pieces of uncertified PPE the Council had received.
"The success of this project has in no small part been due to the deployment of invaluable project management knowledge that is most suitable for managing unknown unknowns at a time of disruption. This has contributed to MCC's ability to correctly and suitably equip workers across a spectrum of roles with the masks they require."
"I have never been prouder to work with a group of academic contacts than on this occasion. The way in which Obuks brought together a quality team of enlightened and enthusiastic fellow researchers and practitioners was outstanding."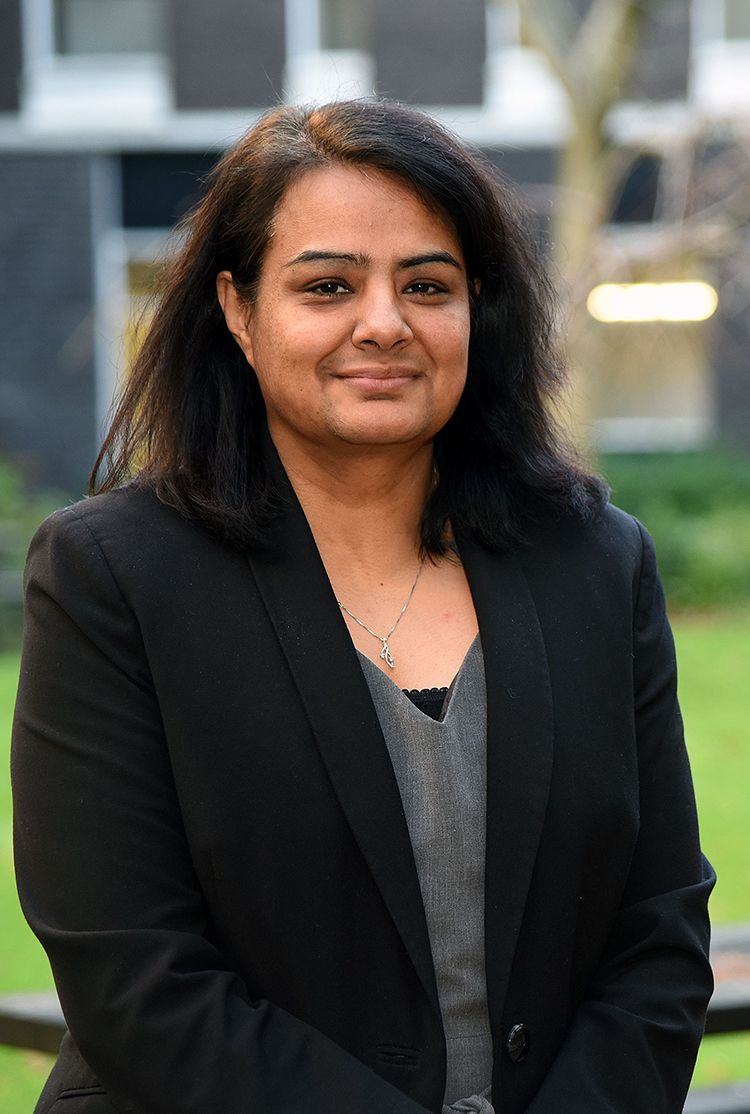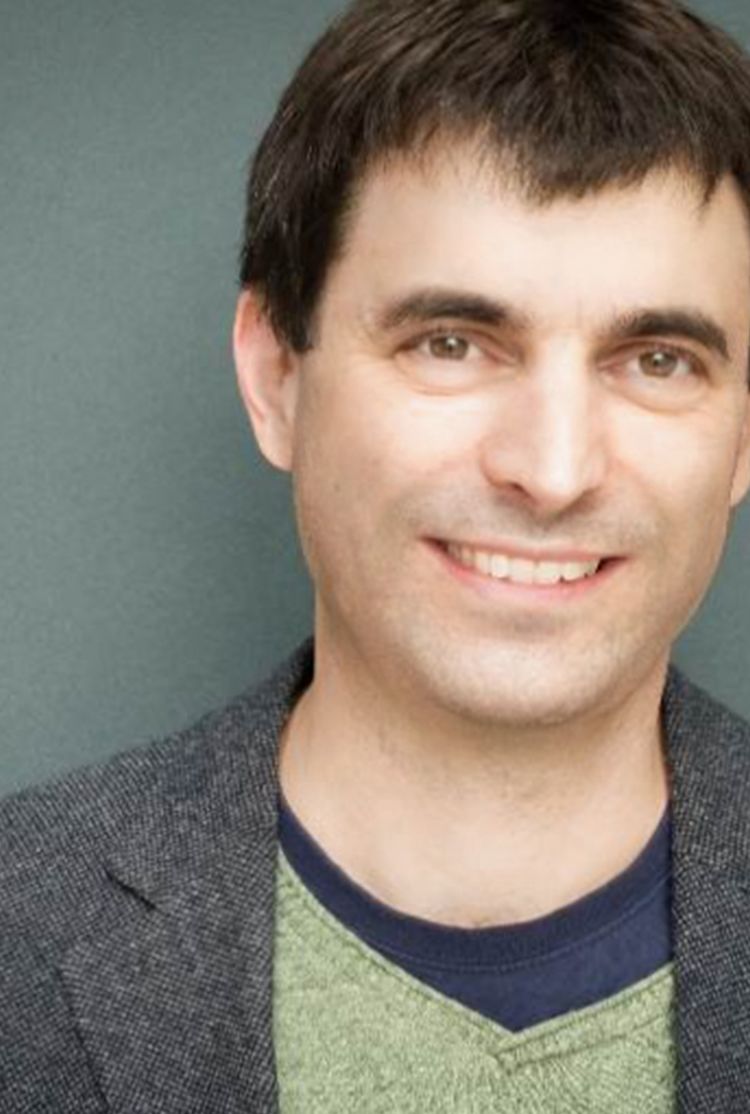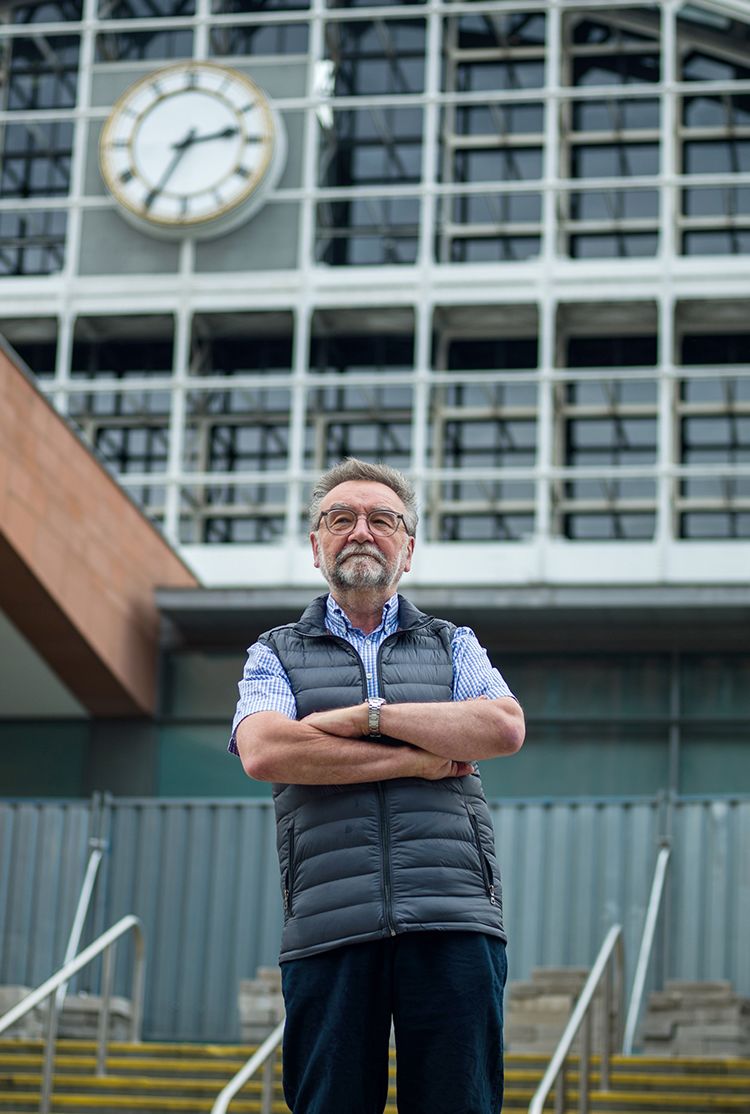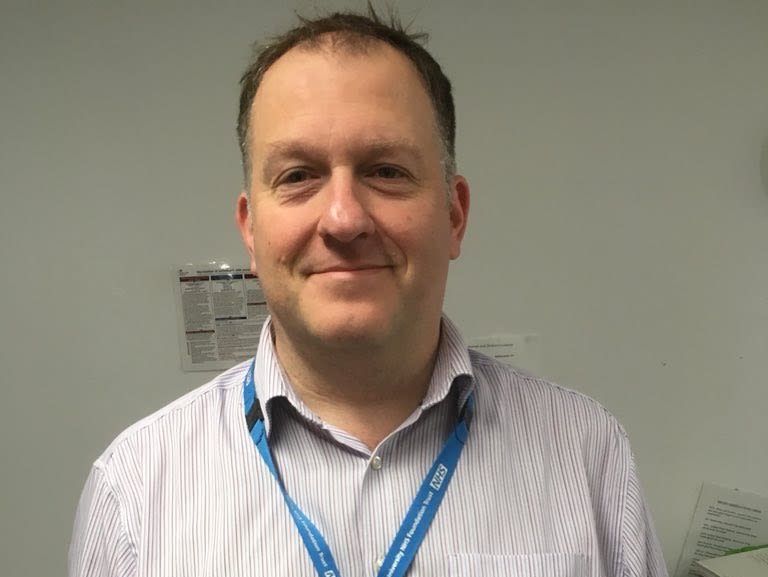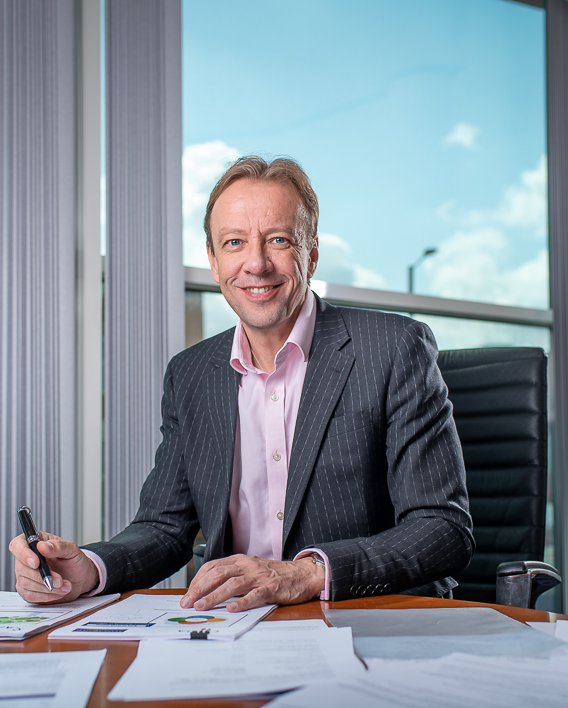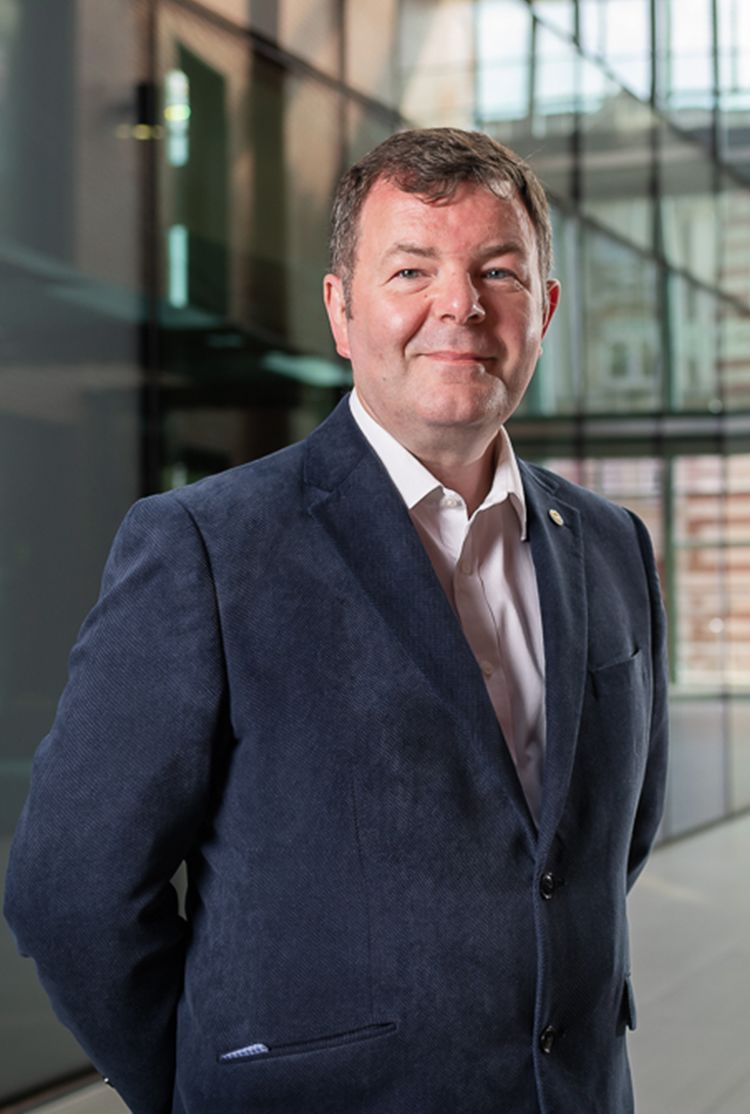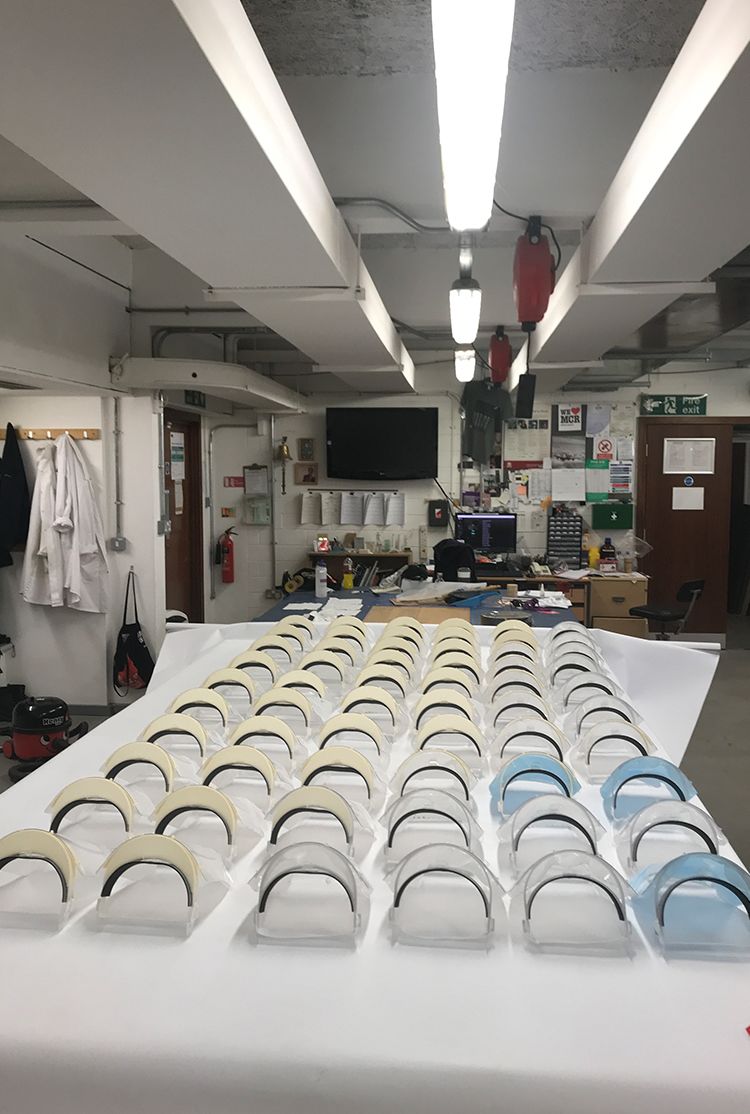 Combatting the indirect impact of COVID-19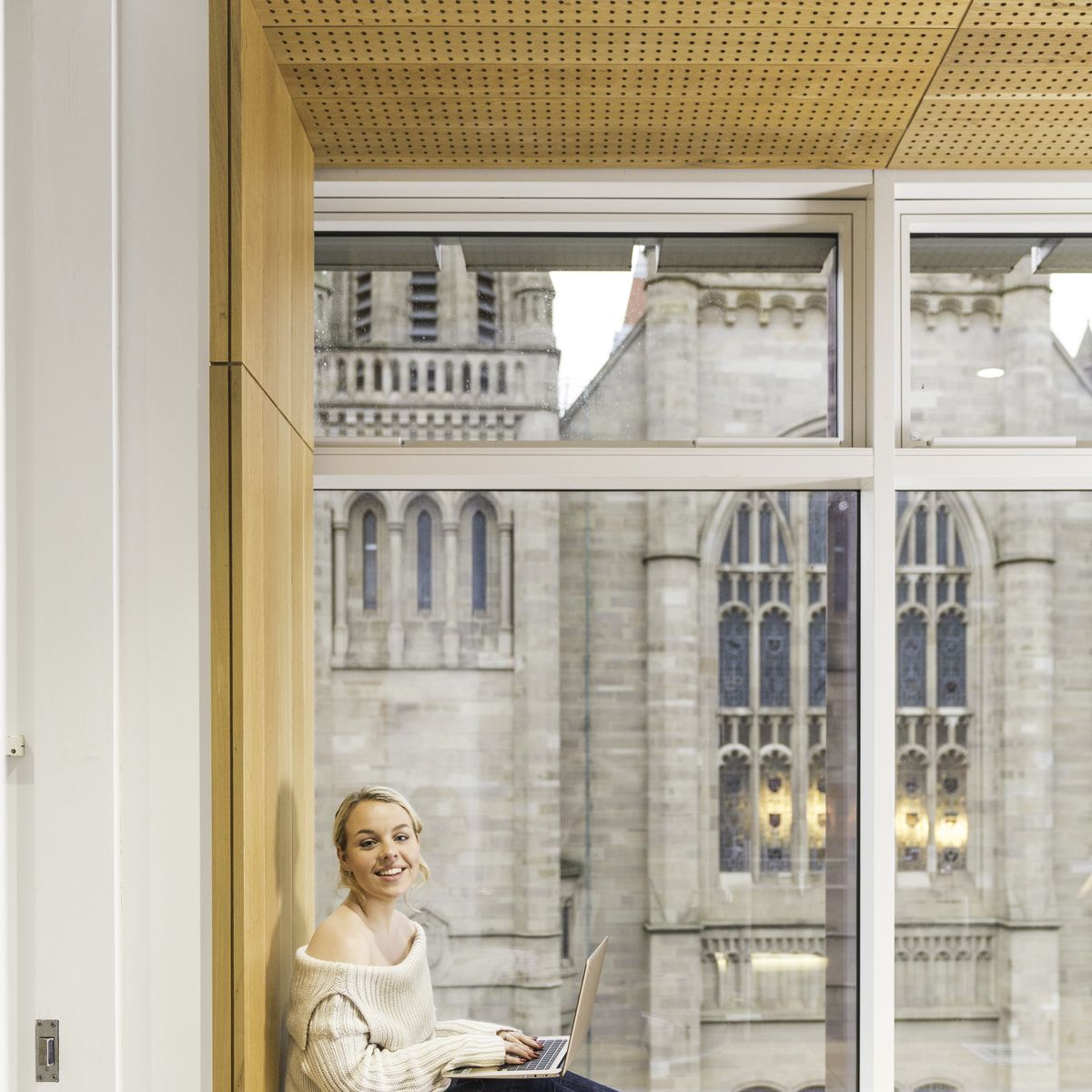 Supporting the people, economy and leadership of Manchester and the region – combatting the indirect impact of COVID-19
The effects of COVID-19 do not stop at the hospital doors. The disease has had a profound impact on the UK's economy, public services and way of life. The lockdown has saved countless lives but has slowed the economy and affected millions of jobs as people were moved into furlough or made redundant. The impacts of this have been felt particularly strongly in Greater Manchester, with additional measures challenging our region, and local unemployment figures rising faster than in other areas of the country.7
Weathering these changes, and plotting a recovery that can safely guide us back to social and economic wellbeing, will be a daunting task for our city region. In spite of all the challenges, the pandemic has led to a spike in volunteering, with 750,000 people volunteering for the national NHS Volunteer Responder Scheme to join the NHS's fight against COVID-19 in just two days.8 This service has been matched by the efforts of those in the charitable, private and public sectors, who have worked tirelessly to help those affected by the pandemic, support the economy's recovery, and plan a positive future for the UK once the virus is under control.
Our University is firmly rooted in Greater Manchester. We're a major employer in the city region, a driver of economic growth, with research and commercial ties to local businesses and authorities, providers of education in local schools as well as for our students, and strong contributors to our city region's vibrant culture. As such, the health and success of our institution both relies on, and supports, the prosperity of Greater Manchester. As important parts of Greater Manchester's economic and cultural strength, we are ideally placed and strongly motivated to support the people, economy and governance of our city region. This means moving beyond our traditional strengths of engaging in research and providing a skilled workforce for the city.
It requires us to use our relationships to promote and further the excellent work being done in our area, supporting groups and voices that have not traditionally been heard enough in our local and national discourse. We have done this by driving public and civic engagement, reviving local businesses and the economy, promoting youth, education and culture, and rethinking the environment in the wake of COVID-19.
Empowering people and public bodies
The community, charities and local government have been very active during the pandemic, working to limit the damage COVID-19 has inflicted on society's most vulnerable groups, and attempting to look forward to how society will operate when the pandemic is more under control.
Our institution recognises the work these groups are doing, and has been working to support and further their efforts. We have been mobilising our academic expertise in public and civic engagement to collaborate with charities, local government and local people to help inform and coordinate their work, as well as platform and amplify the voices of our minority communities.
Civic engagement
Our University has been working with local authorities in Greater Manchester and the rest of the country to help set us on the path to recovery from the COVID-19 pandemic. This work has ranged from examining how to drive economic recovery to establishing how to rebuild society on a more just and equitable model.
Working with global partners to develop COVID-19 recovery plans
UoM staff worked with organisations around the UK and globally – including local government emergency planners and resilience officers – to develop successful plans for ensuring effective recovery from COVID-19. This work was built on existing partnerships, new networks and interdisciplinary collaboration.
The interdisciplinary team brought together colleagues from Alliance Manchester Business School (AMBS), the Humanitarian and Conflict Response Institute and the Centre for Crisis Studies and Mitigation. They synthesised international and national learning and carried out real-time research on the ground, which led to immediate impact as well as longer-term academic contributions. The team included academics and specialists in the areas of critical systems, emergency response, community resilience, humanitarian aid and mobilisation, digital solutions and security, viable systems, healthcare delivery and operations management.
The team produce the 'Manchester briefing on COVID-19' each week which brings together international lessons and examples to inform partners' recovery plans. The reach and impact of this work was greatly enhanced by its circulation through its 15 international partnerships with organisations including the UN, various UK government departments, the National Academy of Public Administration (USA) and the Global Resilient Cities Network (GRCN). This allowed the research to reach a huge global audience, with publications regularly disseminated to over 50,000 people. To take an example, over 160 of the UK's 343 local authorities are signed up to receive and use it.
"The Manchester Briefing on COVID-19 helps deliver a distillation of valuable information on lessons from countries across the world, academic insight and analysis in an accessible format for busy teams involved in fast-paced emergency planning. This helps organisations quickly anticipate what is ahead and how other countries have addressed those challenges to help plan effective response and recovery.

The initiative is unique – we believe no-one else was doing this – and has been a true team effort involving academics from across The University of Manchester."
"The Resilient Cities Network supports a thriving community of urban resilience practitioners in over 98 cities and 40 countries who strive to build safer, healthier, more equitable, climate smart and prosperous cities. We have used The Manchester Briefing to identify and curate urban resilience lessons on recovery to a practitioner audience in a way that enables our audience of almost 10,000 readers to be inspired by COVID-related practice around the world and dig deeper into city experiences through the research undertaken by Manchester."
Coordinating and informing public outreach
Both UoM and Manchester Metropolitan University are part of the One Manchester Public and Community Involvement and Engagement Forum. This forum was created to develop the cooperative outreach capacity of its partners, allowing them to spread best practice, training, resources and learning on how to engage with the public and better understand Greater Manchester's health and social care needs.
The forum is made up of the public involvement leads of around 35 prominent public health organisations, from the public, academic and charitable sectors. They meet monthly to discuss how to combat the pandemic, and share key resources and research that play a crucial role in ensuring that marginalised groups are well served during Covid-19.
Our universities' role in this is to provide the leadership and coordination for this forum, with UoM's Professor of Medical Sociology, Caroline Sanders, acting as chairperson. Members worked together to produce a briefing paper which highlighted key themes regarding public and community experiences during the pandemic, including diversity, inclusion and digital inequalities. Additionally, they were involved in organising a cross-Greater Manchester conference on public and community engagement, to encourage a more coordinated approach to these issues. The forum's work is having a tangible impact in Greater Manchester, and its collaborative approach allowed forum members to jointly contribute to projects; for example, a group of forum members, including the Caribbean and African Health Network (CAHN, Charles Kwaku-Odoi), NIHR Greater Manchester Patient Safety Translational Research Centre (GM PSTRC), Health Innovation Manchester, MAHSC Women and Children Research Domain, carried out a community engagement project that investigated experiences of pregnancy and maternity services for women of colour during the pandemic.
"The forum brings together leadership for public involvement and engagement from across Greater Manchester organisations and communities focusing on health, care and wellbeing. It has been a platform for sharing experiences, innovation and learning during the pandemic, especially concerning inequalities for marginalised and seldom-heard communities. Our online community has rapidly generated new partnerships and activities to address major challenges faced during the pandemic, including how to maximise diversity and inclusion; how to address social isolation and digital inequalities; and how to co-produce appropriate services and innovations."
Public engagement
Our University has been working with charities and the community in the fight against COVID-19. We have provided academic and on-the-ground support for local people and groups to organise and mobilise, and have offered a platform for the broadest possible range of organisations to have their voices heard during the pandemic.
Harnessing the power of volunteers to deal with COVID-19
UoM's Professor Duncan Shaw worked with the UK's local and national government to prepare, coordinate and effectively utilise the power of the UK's 750,000 volunteers during the pandemic.
Duncan is Professor of Operations and Critical Systems at UoM's Alliance Manchester Business School and contributes to the work of its Humanitarian Conflict and Research Institute. He was the research lead for the international standard ISO 22319, which is used worldwide for planning the involvement of spontaneous volunteers in incident response and recovery.
Since the COVID-19 pandemic took hold, Professor Shaw volunteered with several local authorities, including Greater Manchester, Thames Valley and Essex on how to maximise involvement with their new volunteer workforce.
"When we did the original research, we were thinking of 100, maybe 200, volunteers spontaneously offering their help. Then we saw a thousand appear in Chile last year, which wasn't really in our thinking. The 750,000 volunteers for the NHS and countless others volunteering to other local organisations is awe-inspiring. It's an astonishing effort, reflecting one of the most difficult periods that the country has recently encountered."
Supporting BAME people with mental illness
UoM's Professor James Nazroo was part of a project that documented how ethnic-minority people with lived experience of severe mental illness - and their carers - coped during the coronavirus pandemic, and provided a platform that created a community of knowledge and support for these groups.
The pandemic generated social and economic conditions that adversely impacted people's mental and physical health, access to equitable treatment and access to relevant information. In pandemic conditions, the already struggling mental health services struggled to ensure that essential knowledge reached ethnic-minority people with experience of severe mental illness and their carers, including migrants, refugees and asylum seekers, with these groups given insufficient opportunities for their stories to be visible, heard and shared as part of a supportive community for change.
In response to this, Professor Nazroo and his colleagues at the Synergi Collaborative Centre launched a new platform that captured people's experiences, in order to build a community of knowledge and support to allow people to build connections with others facing similar challenges at a difficult time of self-isolation. The platform also facilitated collaboration with stakeholders to consider how they could improve their services during the COVID-19 lockdown.
The platform asks respondents to share their stories in a variety of ways, including inspiring quotes, poetry, short stories and images and to give recommendations of what materials or activities helped them to cope at that challenging time.
"Ethnic inequalities in relation to COVID-19 are marked and a cause of great concern - this initiative provides a great opportunity for people experiencing these inequalities to have their voices heard."
Amplifying and informing young people's views on COVID-19
Younger voices have largely been absent from scientific, cultural and policy debates on COVID-19. To address this, UoM worked with on two initiatives. The Vocal initiative engaged young people about pandemics and amplified their voices in medical research focused on COVID-19. The ambitious and innovative project 'Planet DIVOC-91' co-created – with young adults, researchers and creatives – a nine-part digital comic, that informed young audiences and provided an online forum that has promoted discussion to inform and influence scientific research and policy. Launched in July, the comic reached over 2,200 readers in its first two weeks of publication, via the global reach of the Webtoon platform. UoM researchers from a range of disciplines were involved in the cocreation process. The University also provided seed funding, matching initial NIHR Manchester Biomedical Research Centre investment, and leveraging support from the Academy of Medical Sciences, Science and Technology Facilities Council and others. Major funding from Wellcome then took the project to India and South Africa, further expanding the initiative's global reach.
"Planet DIVOC-91 is a digital comic providing an alternative, engaging narrative to the current pandemic. The project is a huge collaborative effort, with stories and artwork from acclaimed comic creators, articles written by young people and the involvement of scientists and researchers from a wide range of disciplines spanning infectious diseases, behavioural sciences, health economy, health inequalities and more. The aim is to inspire audiences, create a new digital forum for discussion, and ultimately, to inform scientific research and policy."
The UoM's Centre for New Writing and Creative Manchester developed a ''Writing the Pandemic programme to invite young people aged 11-18 from Greater Manchester high schools and colleges to send in written responses to life in lockdown. From letters to poems, short stories to reports, entrants were encouraged to select whichever literary form best suited their own reflection on this unique moment in history. The University was able to amplify the work of hundreds of local pupils across 26 schools and colleges, showcasing the unique power of the written word to capture and process a turbulent world; for many of the young people, 'Writing the Pandemic' offered a means of catharsis during lockdown life. Fifteen of the most talented young people were matched with the University's acclaimed writers to further their work through online mentoring.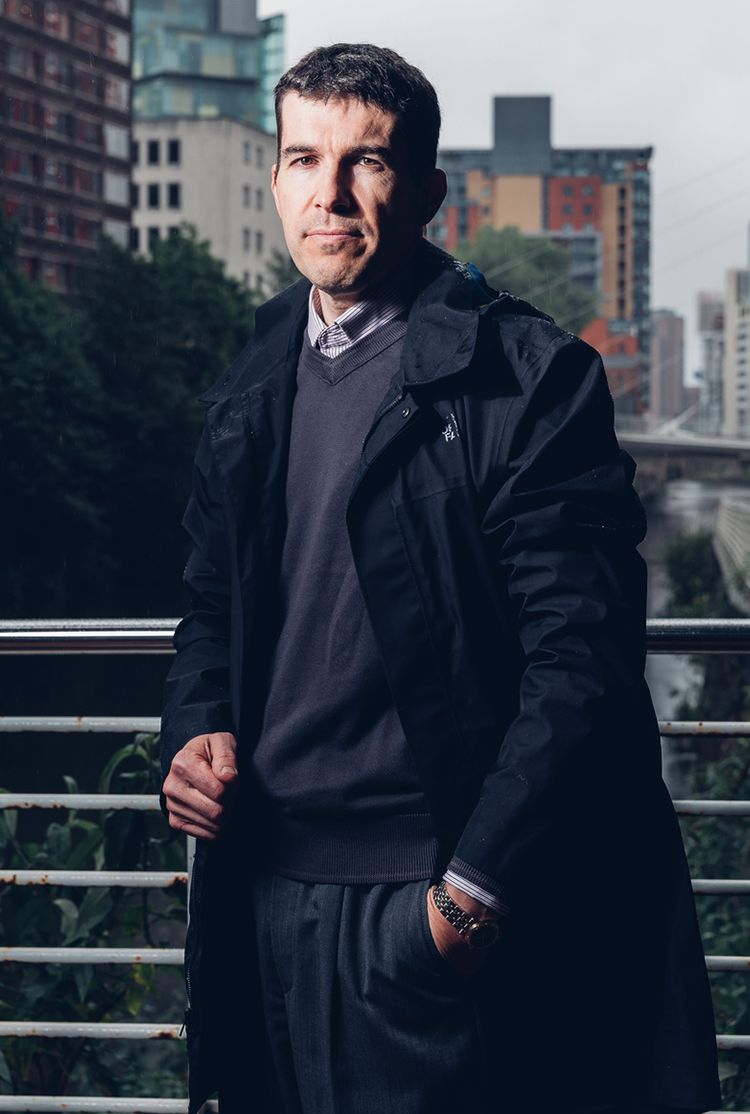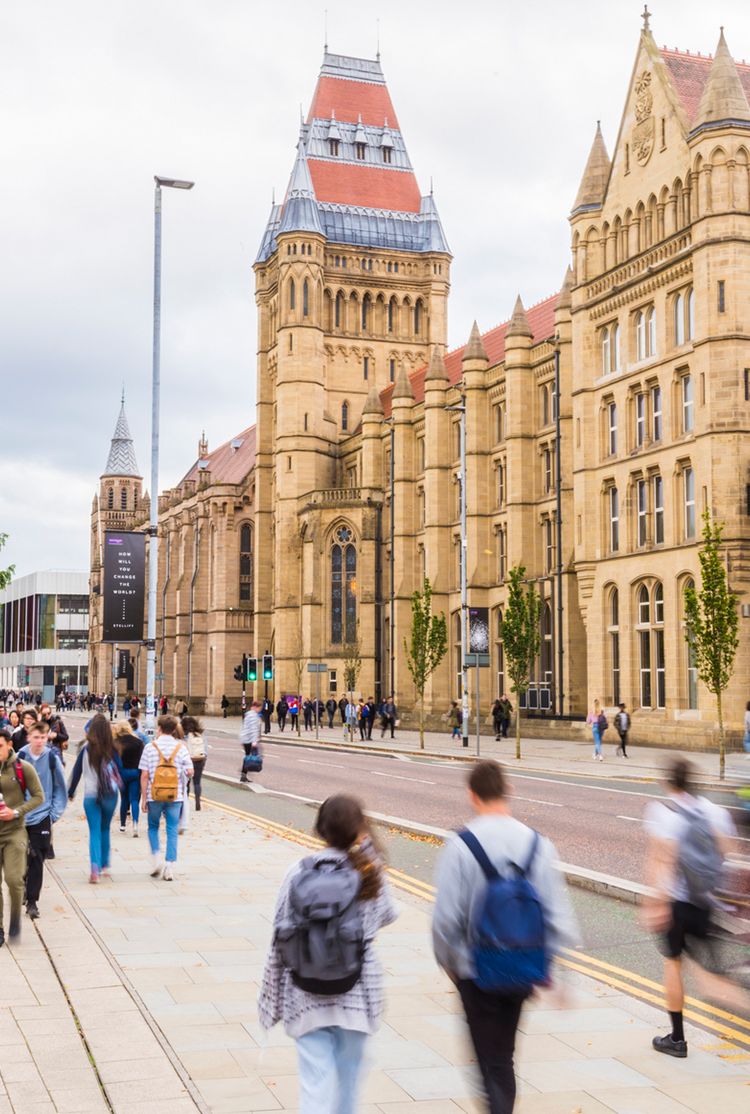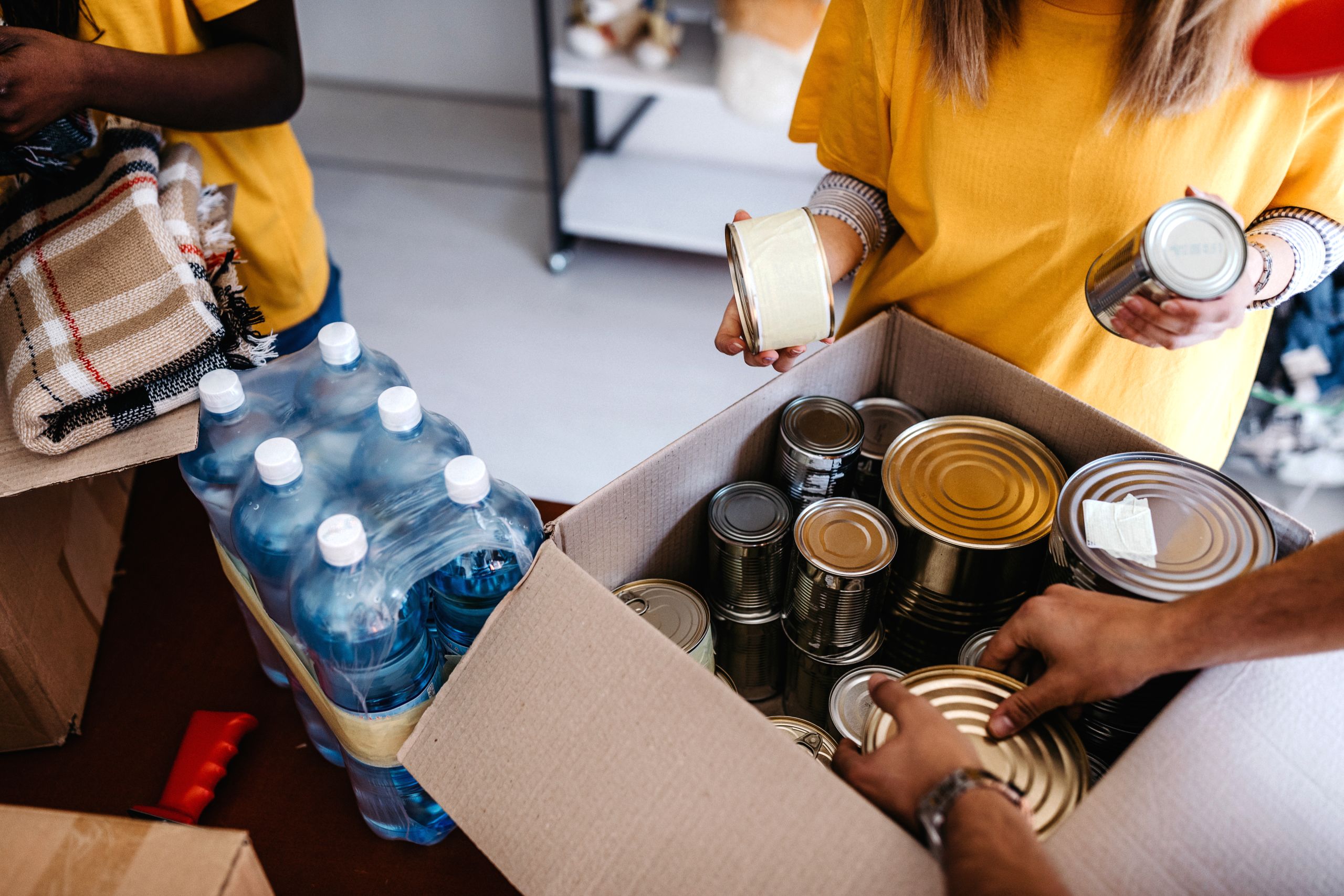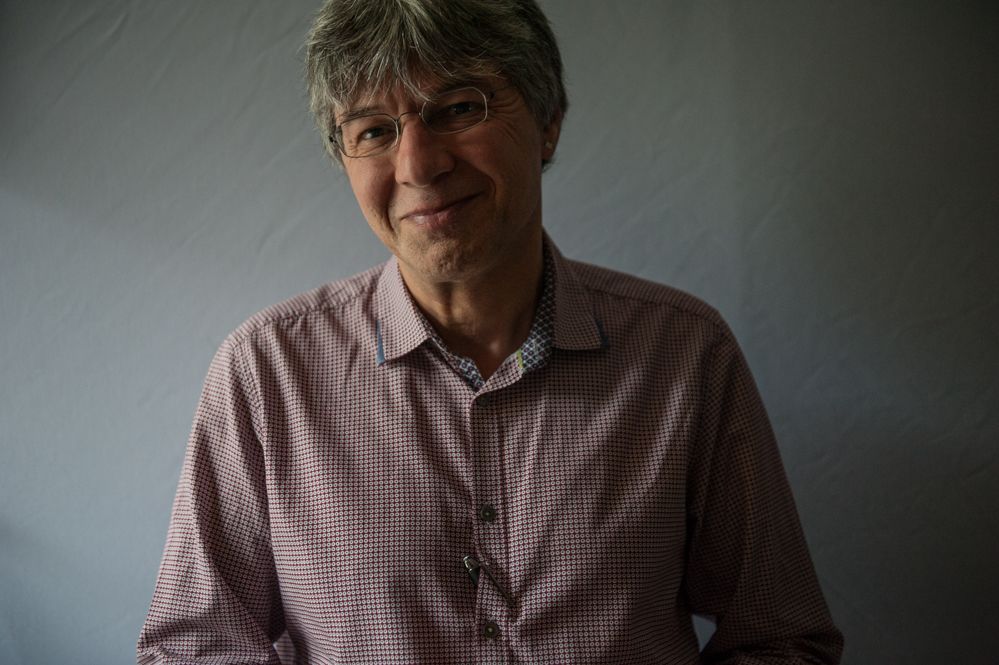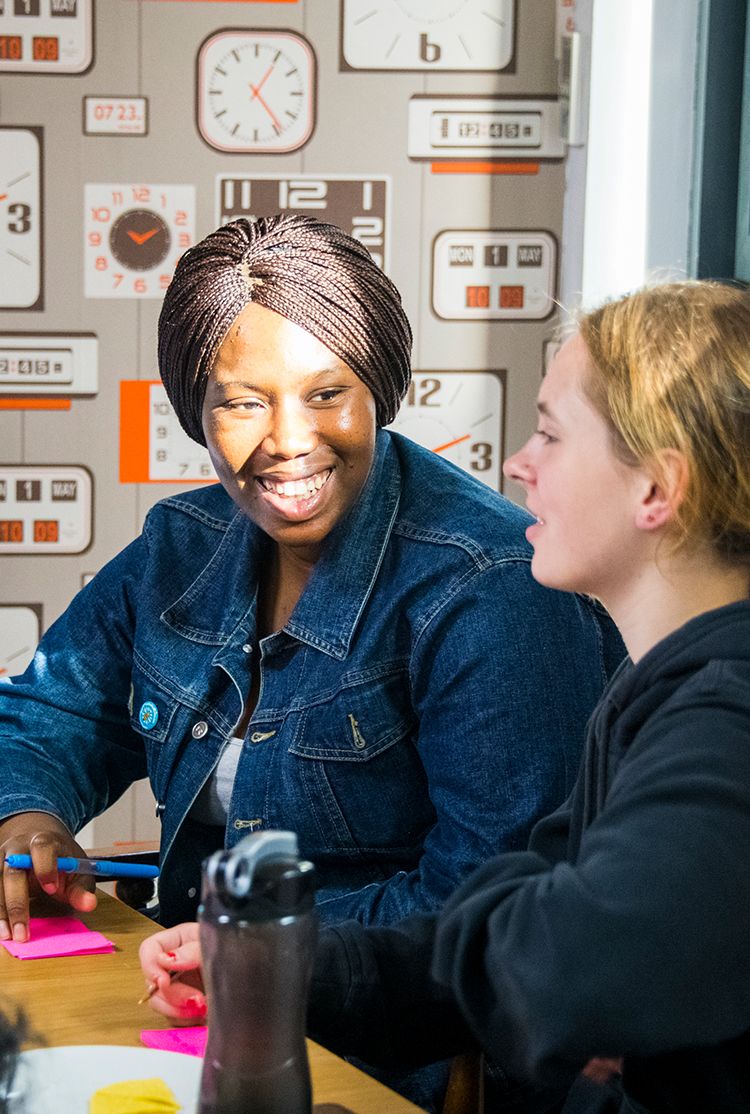 Reviving business and the economy
We are yet to see the full impact of COVID-19 on businesses and the economy. As a wider region, the North West is predicted to fare worse than the UK as a whole; our GVA is predicted to drop by 9.5% over 2020, the fourth worst regional drop in the UK.9 It remains to be seen how our city region can live with and recover from this pandemic.
Our institution is deeply ingrained within the regional economy, not only as an important employer, but also as a business partner; engaging in job-creating corporate partnerships with everyone from small, innovative start-ups to some of our region's most prominent businesses. We are part of Greater Manchester's world-leading industry sectors, including advanced manufacturing and medical technology. To help support our region's economy through the pandemic, we have worked to deepen our connections, not only through investing in joint industrial projects, but also through providing free expertise and advice to local businesses.
Partnership
Despite the economic and practical disruption of COVID-19, we have seen our institution move forward with valuable partnerships with local businesses, that will provide high-quality jobs and skills to help our local economy manage and recover from coronavirus.
Productivity Institute aims to solve Britain's productivity puzzle
UoM's Alliance Manchester Business School is hosting a new institute funded by the Economic and Social Research Council (ESRC) to make the UK economy more productive.
The new £32 million Productivity Institute is being funded by £26 million from ESRC (its largest single investment into social sciences research) and £6 million from AMBS and its partner institutions for five years, from 1 September 2020.
The creation of the new institute was announced by Science Minister Amanda Solloway. She said: "Improving productivity is central to driving forward our long-term economic recovery and ensuring that we level up wages and living standards across every part of the UK."
AMBS will partner with eight other institutions across the country in a bid to help policy and business leaders across the UK understand how to improve productivity and living standards as the economy begins to recover from the impact of COVID-19.
While UK productivity (the amount of production per worker) has historically risen over time, it is lower now than it was at the onset of the financial crisis in 2008, even though the economy grew until COVID-19 reached the UK – something dubbed Britain's 'productivity puzzle'. Addressing this puzzle could mean better jobs, higher living standards and the country becoming richer on a per-person basis.
The Institute will be led by Professor Bart van Ark as Managing Director, who has been appointed to a Chair in Productivity Studies at AMBS and was previously Chief Economist at The Conference Board in the US. Professor van Ark will be supported by over 40 coinvestigators who are world-renowned experts from the Universities of Manchester, Oxford and Cambridge and the National Institute of Economic and Social Research.
ID Manchester will deliver a £1.5 billion new world-class innovation district
Despite the interruption caused by COVID-19, in July, UoM resumed the procurement process to find its development and investment partner to deliver the £1.5 billion new world-class innovation district ID Manchester.
The University paused the development process in March due to the COVID-19 pandemic, having already notified the four bidders it will be taking forward into the detailed dialogue stage. The pause enabled both the University and the bidders to consider and deal with effects of the pandemic. This break allowed us to consider the role of ID Manchester as a future-focused innovation centre that can build our resilience to the next pandemic and challenges to hit the North West.
When completed, ID Manchester will be an engine for economic growth for our region. It has the potential to host 2.6 million square feet of new workspace, creating over 6,000 new jobs. ID Manchester is also planning three acres of high-quality public space, bringing economic and social benefits to the local area.
The University has a strong track record in developing long-lasting, commercial relationships with leading global organisations such as Rolls-Royce, the BBC, BP, ARM, Boots, National Grid, Colgate Palmolive, Siemens, Unilever, AstraZeneca and GlaxoSmithKline (GSK).
Since 2004 the University has contributed more than £746 million to the economy through nurturing and developing businesses spinning out of its research and development facilities, and it is on these foundations it seeks to build ID Manchester.
"ID Manchester will be a unique new neighbourhood. Our vision draws on Manchester's ecosystem of ideas, discovery, research and development, and ID Manchester will provide the canvas on which all those strands can come together to take urban regeneration to a whole new level. ID Manchester will be where our most valuable discoveries today, are tried, tested and developed into the technology, buildings and commerce of tomorrow."
Advice
Recognising that many local businesses were struggling to adapt to the challenges of navigating life under lockdown and planning for opening back up, we have reached out to provide free expert advice to local businesses on issues from cyber security to restarting businesses since the pandemic began.
Greater Manchester Cyber Foundry offers cyber security support for local businesses
The Greater Manchester Cyber Foundry, a group of cyber security experts from four northern universities, including Man Met and UoM, set up a free webinar series offering free advice to SMEs in Greater Manchester.
This initiative was set up in response to the threat of rising cybercrime during the lockdown. Many businesses moved online and started working remotely to remain operational during the lockdown, and this opened up opportunities for cybercriminals to exploit the pandemic. SMEs, which often lack dedicated cyber security employees or protocols are easy targets for such threats.
The first webinar starred Man Met's Dr Rupak Kharel, who offered advice for businesses just starting to think about cyber security. Seventy-six SMEs received business assistance on the adoption of cyber security measures, while a further 26 received technical assistance to develop new products and services that relied on cyber security innovation. Meanwhile, the Cyber Foundry web page has received thousands of views from companies looking for guidance.
"Having clear milestones is imperative for businesses of all sizes, and especially for micro businesses like ours. Knowing that someone is waiting for your input and feedback on a weekly basis gives you that mental structure and discipline needed to go through all sorts of adversities. The team at Cyber Foundry has been instrumental in providing this kind of support during the lockdown, and we managed to communicate effortlessly and work efficiently, at a steady pace."
Online forums help businesses recover from COVID-19
Online support was made available to businesses, in particular SMEs, that were adapting to the transition out of lockdown and looking to build back from the pandemic in a way that created a more sustainable future. These online forums and panel discussions ranged from the practical considerations for restarting a business, such as cash management, to the challenges and opportunities presented by the end of the lockdown. We worked with local partners to improve the reach and quality of this support, partnering with Innovate UK and Cloudwater Brew Co for our Scale-Up Forum.

Professor Michael Shaver and our Henry Royce Institute participated in Manchester's Build Back Better campaign, which brought together business, academia and creative thinkers in workshops to collaborate on innovative ways in which Manchester businesses improve the new normal. These workshops sought to take advantage of the disruptive abilities of Manchester's businesses, and gave them the chance to connect with global firms to create a productive and sustainable economic recovery for Greater Manchester.
"I found the scale-up programme crucial in finding experts in specific aspects of the business such as marketing, PR, legal and accounting. I am a firm believer that business founders and CEOs shouldn't try to be an expert in all things, but should build a network of people they trust who are experts in their respective fields, to ensure that all parts of the business are highly efficient."
"Our city region has collaborated well to address the enormous challenges presented by COVID. Our strengths in clean growth, digital, health innovation and advanced materials and manufacturing strategies are a strong framework on which to develop the notion of building back a better way of working and doing business."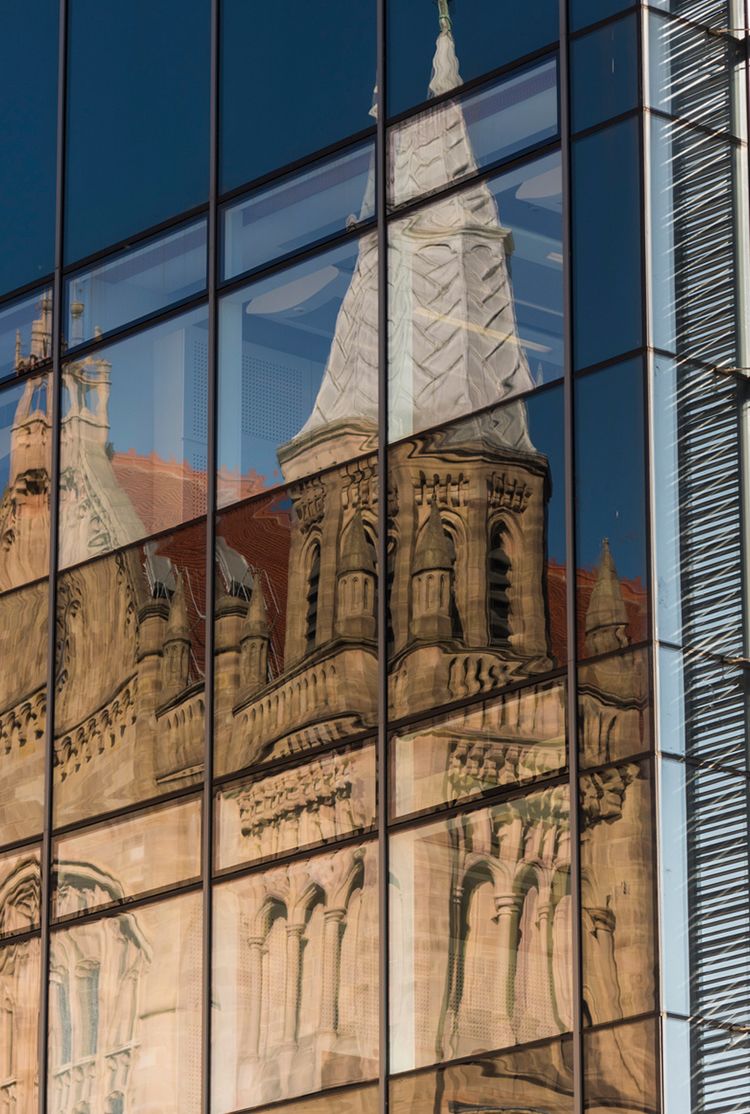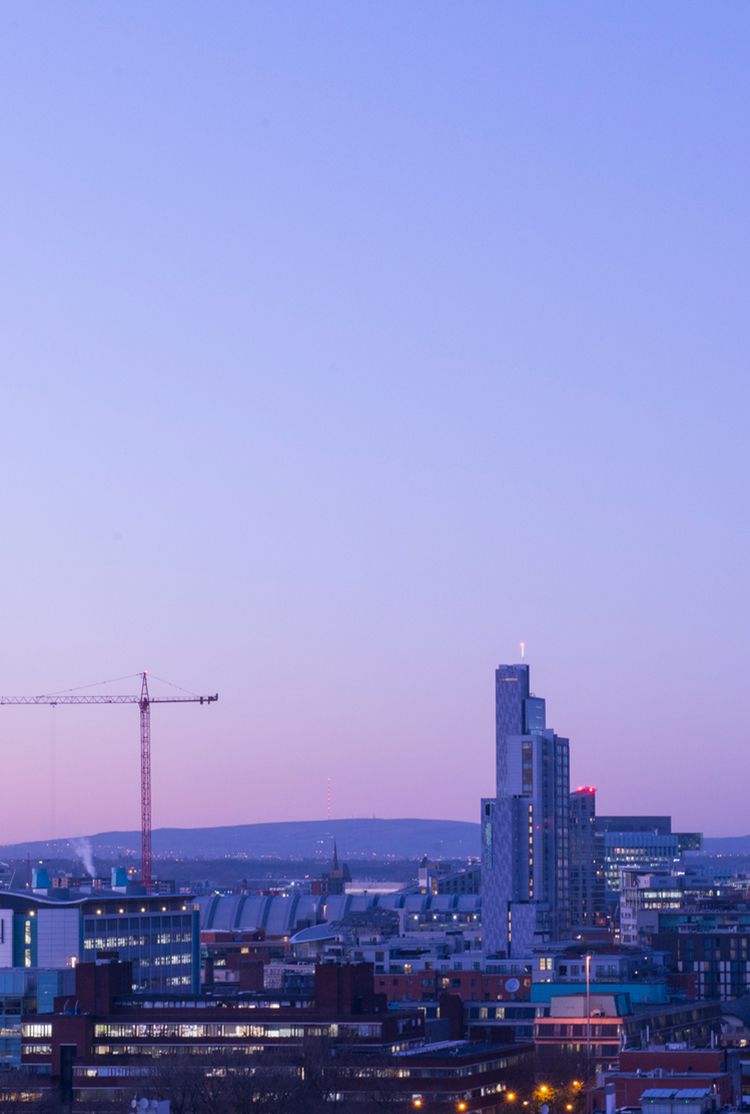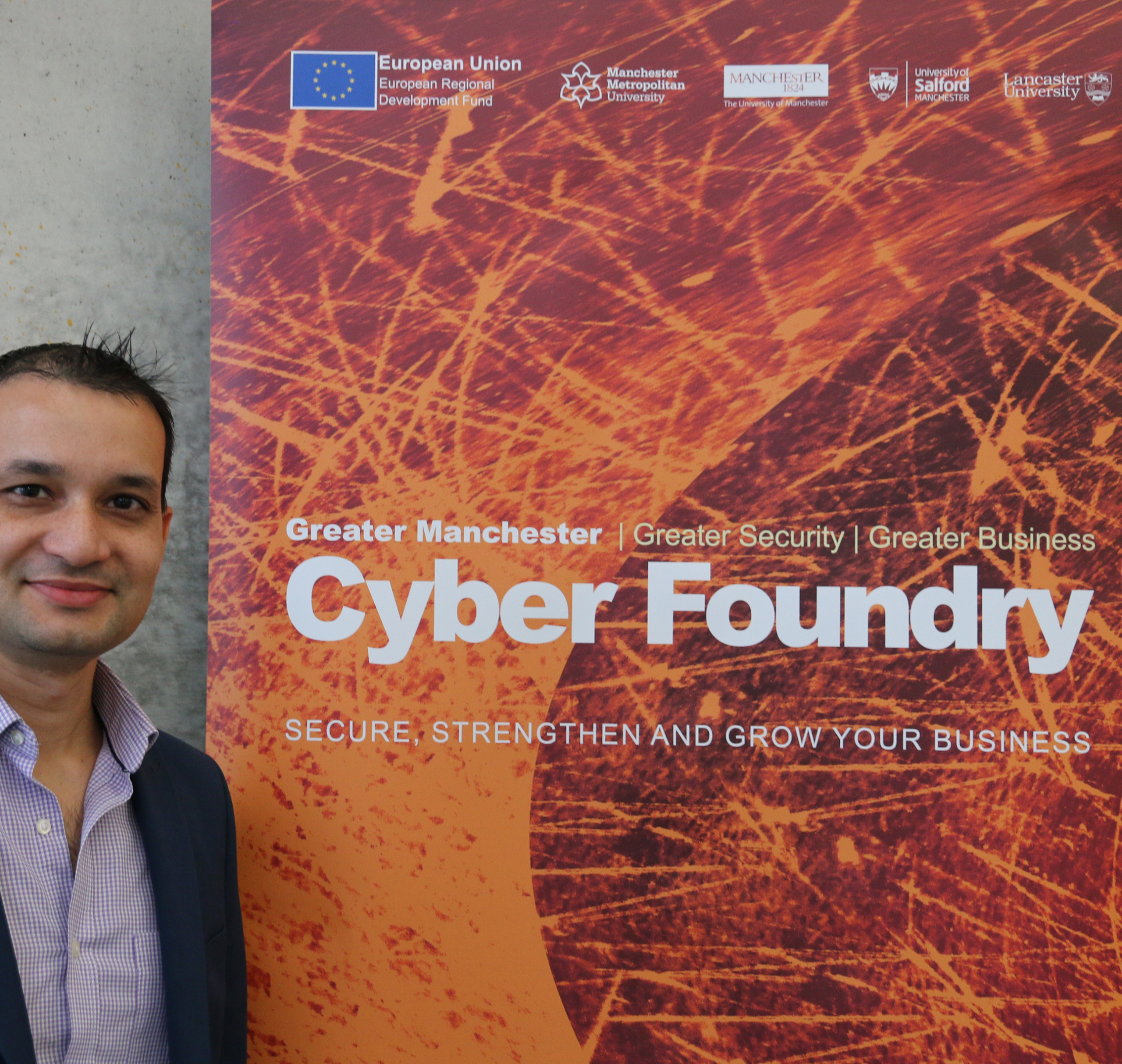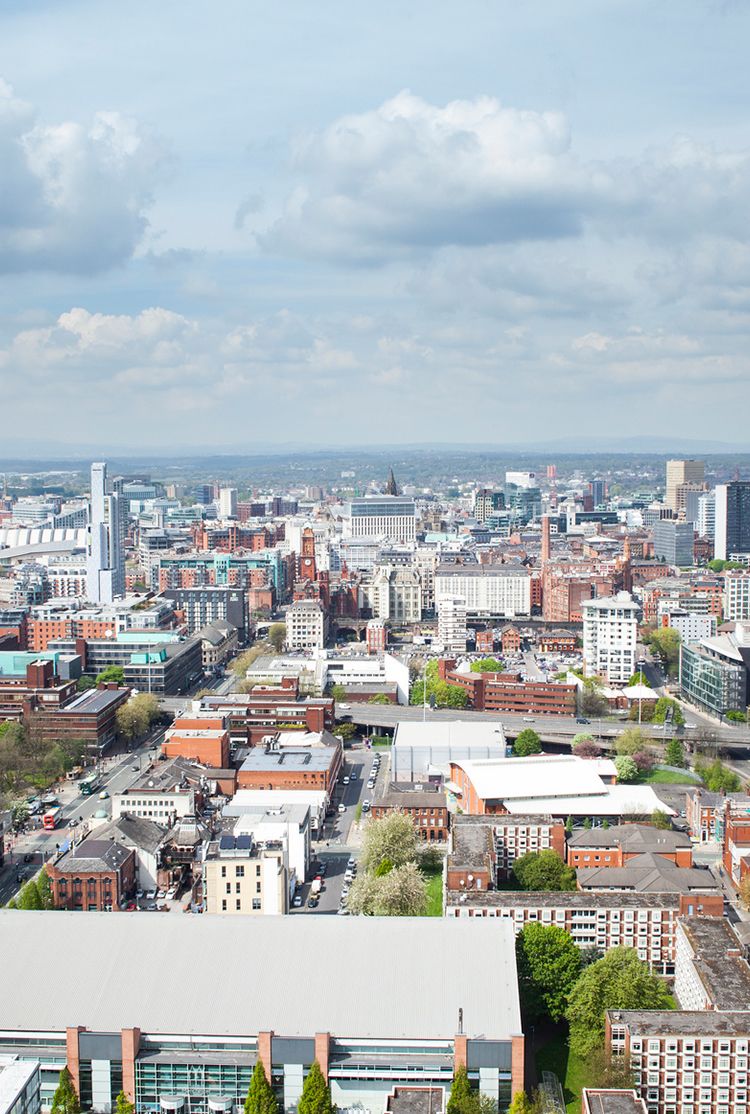 Promoting the next generation and cultural development
The pandemic has had a dramatic impact on young people in Greater Manchester, with schools and nurseries closing and online learning struggling to fill the breach.
The full impact of missing out on half a year of social and educational development is still being calculated, but it is already clear that the pandemic has contributed to the widening of existing social and educational inequalities.
Many cultural activities have also had to be put on hold, with live music, theatre and sport all cancelled during the lockdown. This pause in activity has threatened the future of many of Greater Manchester's iconic cultural venues and organisations.
We have always welcomed the opportunity to play a role in supporting education in Greater Manchester, and in the pandemic we have worked hard to ensure that we are still able to support children with quality educational resources through this difficult time.
Support for young people
Our institution has long been involved in support and education for young people. The lockdown has forced us to limit much of our face-to-face work, such as school visits and tours, but our staff have worked hard to move resources online and make sure that we can continue to provide quality educational content for young people in Greater Manchester and the wider UK.
Great Science Share brings science investigations into homes
Over the lockdown, the national Great Science Share for Schools (GSSfS) campaign, led by UoM, registered over 45,000 young people by late May alone.
The campaign is designed to inspire children aged 5 to 14 from across the UK and overseas to share the science that they're most interested in with new audiences. This year's campaign saw registrations double following the COVID-19 lockdown in the UK.
A swift move to take the campaign fully online saw weekly themes linked to Global Sustainability Development Goals and celebratory days – such as International Dawn Chorus Day, World Oceans Day and the Royal Astronomical Society's 200th Birthday. Each week inspirational live science lessons and activities encouraged question asking and sharing via social media. The response kept Twitter alive with posts that are shared on the Great Science Showcase Blogs.
Just over half (52%) of registrations for GSSfS come from teachers or parents engaging young people from areas with the highest social disadvantage in the country. This is helping to narrow the opportunity gap in traditional learning and participation being experienced currently across much of the world.
"You can really feel the enthusiasm that people are showing in getting involved with the Great Science Share which has enabled thousands of disadvantaged young people to engage in hands-on and minds-on science learning wherever they are. The involvement of families this year is a real bonus."
Culture
Despite the closure of many of Greater Manchester's traditional cultural venues during the lockdown, 'culture from home' initiatives have thrived during this period, with people using a wide variety of mediums to come to terms with their new surroundings. Our University seeks to encourage these cultural outputs, not only by producing them our self, but also by acting as hosts and facilitators for local people's work.
Graduate musician produces music to support cultural sector
UoM graduate Sophie Galpin produced the music for The Understudy, a radio play that donated its proceeds to support charities aiding the recovery of the cultural sector.
Sophie, alongside the rest of the star-studded cast, including Stephen Fry, Emily Atack and Sarah Hadland, worked in isolation to produce the play, with each cast member's dialogue, the play's music and the sound design needing to be recorded separately and pieced together. The play, broadcasted online to paying listeners, donated its proceeds to charities including Acting for Others, the Equity Charitable Trust, Equity's Benevolent Fund and the Theatre Development Trust.
Since hearing about Sophie's work, the University sought to advertise and boost her platform, expanding the audience for, and funds raised by, the play. In addition to her contribution to The Understudy, Sophie raised money for Manchester's Royal Exchange Theatre by donating the proceeds from sales of her soundtrack to the adaptation of Wuthering Heights, staged in the theatre previously.
"Without holistic support, a lot of institutions and creatives could go under. We are all being forced to adapt and we are all trying to make the best of it, and I think some exciting work will come out of it. Hopefully this will give us all a new perspective and appreciation for arts spaces, arts organisations, and each other, when we can work together again in person."
Education
Before the pandemic, our University has been working to move many of our educational resources and services online. The lockdown significantly increased the nature, urgency and importance of this transition. Since the pandemic, our staff and students have provided hundreds of hours of online tutoring, as well as countless online resources. While the pandemic and restrictions on gathering have severely stressed the nation's educational infrastructure, we have found that working hard to digitise some of our educational offerings has allowed us to reach a wide audience, regardless of their physical proximity to our institution.
Lockdown Lectures
UoM staff created a series of informal lectures to highlight the impact of their research on a range of topics beyond COVID-19, to help people to keep learning throughout the lockdown. The lecture series featured some of the nation's foremost scientists, thinkers, historians and social commentators, whom people were able to watch for free from the comfort of their homes.
From physicist Brian Cox to historian David Olusoga, UoM's celebrated experts went online to tell you about what inspired them to help change the world. In only a month, the Lockdown Lectures reached a massive audience, with 2,304,395 impressions, 607,779 video views and 80,094 engagements on social media.
The conversation was available to everyone online, using the #lockdownlectures hashtag. UoM immunology Professor Dan Davis also reached out to the public through a takeover of UoM's official Twitter account, answering the public's questions on COVID-19.
"This was a great experience for me. Questions I received through the University's Twitter account were extremely interesting and I really enjoyed being able to interact with people to address their concerns over COVID-19, help their understanding of the immune system, and talk about many general things such as what might be good reading material for A-level students.
"We enjoyed watching it with our 13-year-old. We will be watching the whole series. Thanks for helping to inspire our children and young people, giving them hope and curiosity in these extraordinary times. My family needed this today."
Moving tutoring online with local charity
UoM students worked with Tutor Trust, a local Greater Manchester-based charity, to provide online tuition for children during the lockdown, as part of the government's National Tutoring Programme to reduce the impact of COVID-19 on schoolchildren's education. The pandemic has been a major factor in driving inequality in education, with disadvantaged students, many already struggling pre-pandemic, suffering the risk of falling behind in their education without regular teaching in the classroom.
Tutor Trust is a charity that recruits undergraduate students from the best universities in the North, to provide state schoolchildren from low-income families a boost through extra educational support. Since the lockdown, Tutor Trust was forced to stop their regular tuition sessions and examine how they could be moved online, joining the Education Endowment Foundation's national pilot of online tuition.
Around 190 UoM students worked with Tutor Trust to offer online tutoring, filling the gap left by in-person tuition. These online sessions helped to ensure that vulnerable pupils didn't fall behind. UoM students, who make up 70% of Tutor Trust's current tutors in Manchester, played a crucial role in this project. UoM has supplied over 1,200 tutors to Tutor Trust over its lifetime.
"It was important for me personally to continue tutoring through the COVID-19 outbreak as there is already a massive attainment gap in education, which will have only grown over the course of lockdown and school closures. Coming from a working-class household myself, I know how difficult it is to succeed in education with minimal resources. Therefore, it is so important for me to help by supporting the type of students that the Tutor Trust works with so that educational success is not limited to those that can afford the extra help."
"University of Manchester student tutors have a passion for making a difference and serving the local community. Our student tutors have been brilliant at rising to the challenge of tutoring during the pandemic and it's great to hear they've got so much out of the experience as well as the pupils they teach."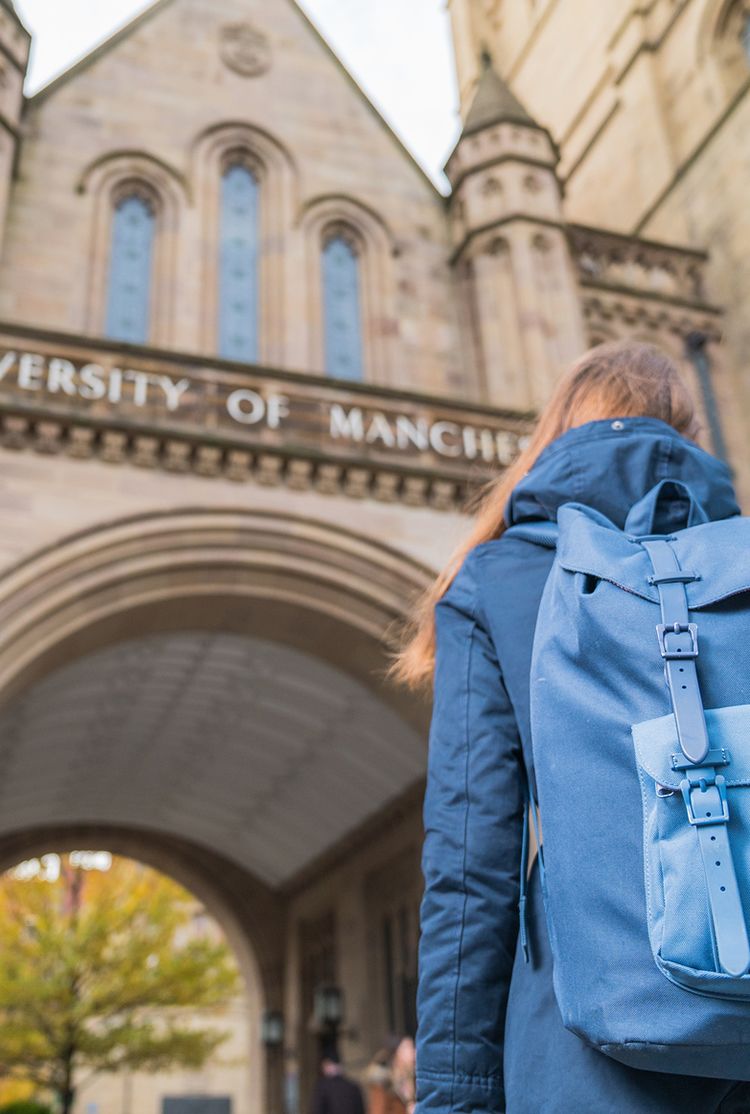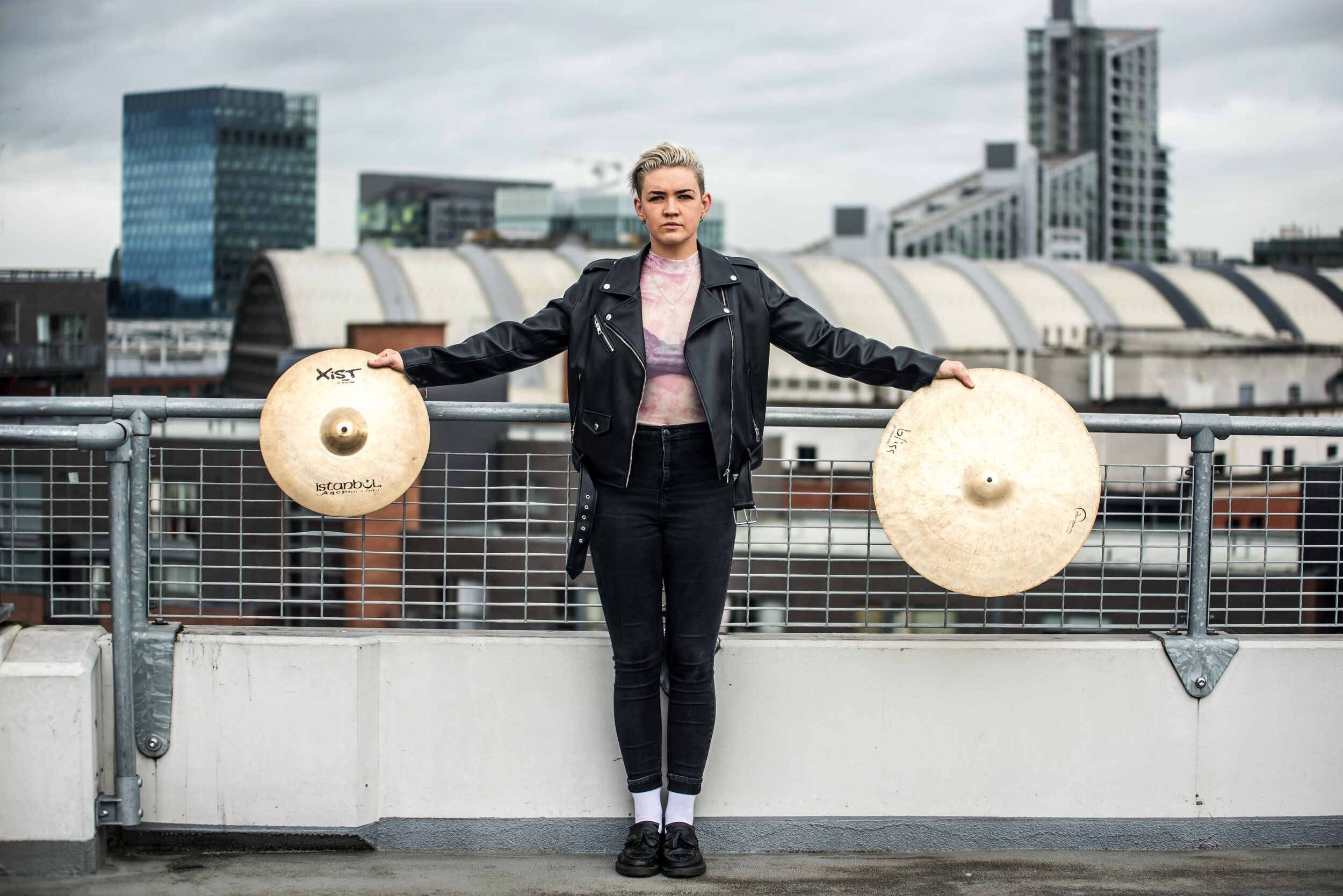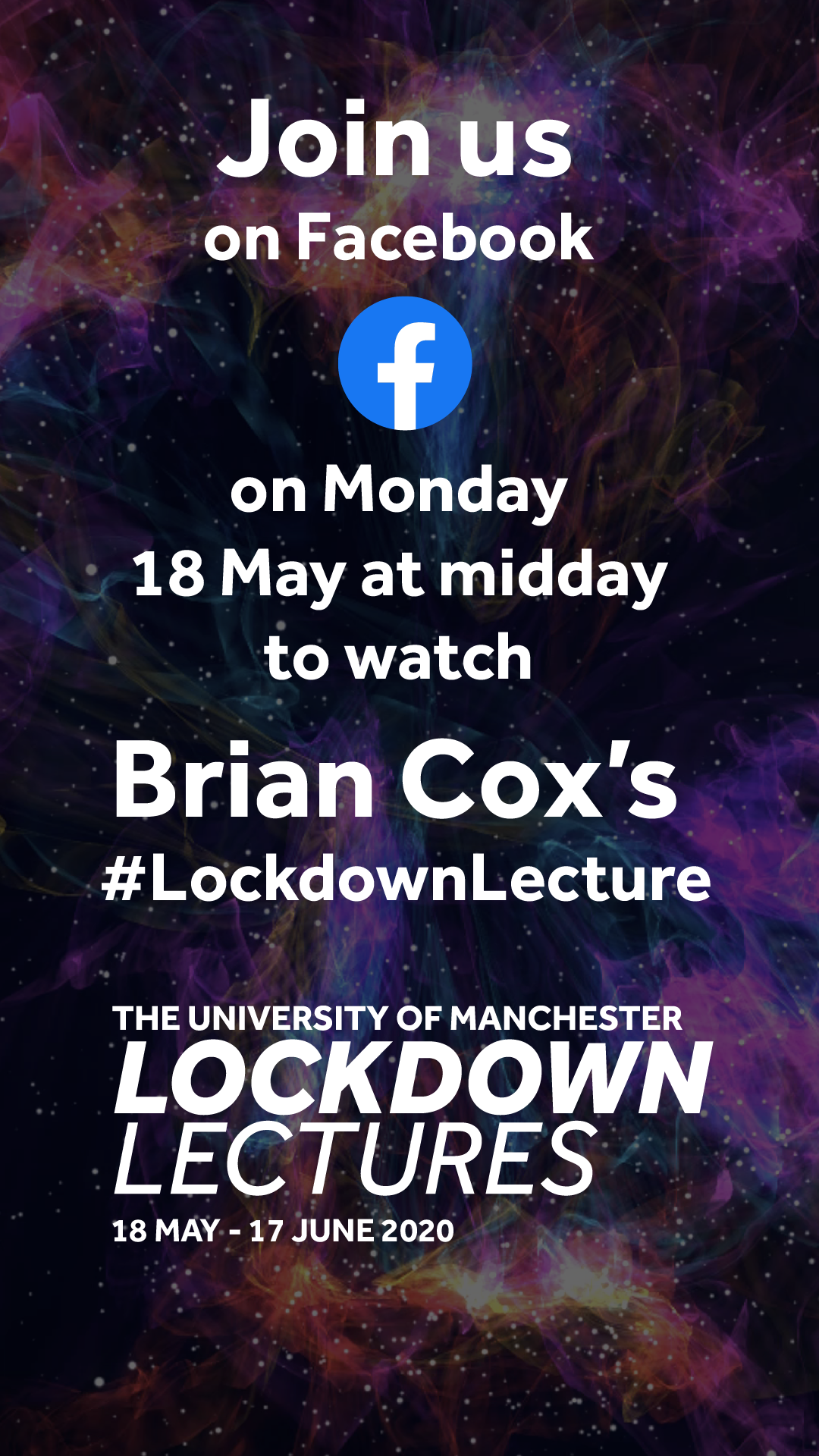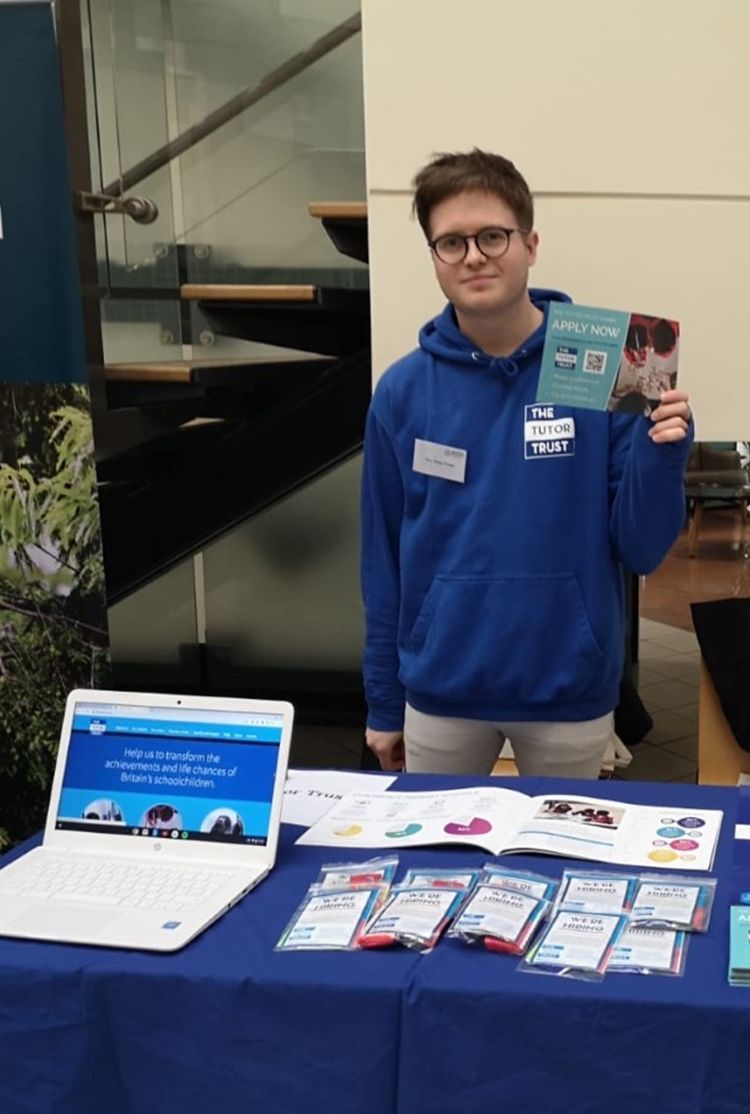 Rethinking environmental sustainability
The disruption caused by COVID-19 has catapulted health, jobs and the economy to the top of the nation's priorities, but it has not lessened the urgency with which we need to deal with the climate crisis. Much has been made of the pandemic's impact in reducing emissions, but it has been estimated that annual global emissions will only drop by 8% compared to last year, and future progress will rely on what sort of energy industry emerges after COVID-19.10 At a time when the public and the government will want to focus on the economy, we must push to make sure that the wellbeing of the environment is not sacrificed along the way.
That is why our institution has not let the pandemic stop our environmental sustainability efforts. As part of Greater Manchester's push to reach net zero by 2038, a full 12 years ahead of the national target, our University is positioned at the forefront of climate action in the UK. We are able to work with world-leading local partners to help drive the UK's emissions down by offering thought and research leadership on how the UK should manage its relationship with the environment in the wake of COVID-19, and by providing practical contributions in driving the country to net zero.
Thought leadership after COVID-19
COVID-19 has presented a massive challenge to our society and economy, but it has also offered a rare chance to build a new normal, driving a green recovery for the UK. A key part of this new normal will be building a new relationship with the environment, and our institution has been working to not only analyse how COVID-19 impacted the environment in the short term, but to offer insights into how an environmentally friendly society could operate in the wake of the pandemic.
Policy@Manchester's On Net Zero, launched in July 2020, brings together leading energy, policy, and climate change experts from across the University to offer their evidence and solutions for the UK's most pressing energy issues.
This paper offered thought leadership and expert analysis on issues such as carbon offsetting, carbon emissions in transportation, fuel poverty and renewable energy to name a few. A COVID-19 update was published, analysing new data gathered during lockdown and reflecting on how the pandemic has affected environmental policy, and issuing a call for the UK's recovery to be framed in environmental terms. Following the report's publication, the University's Policy@Manchester team held a round-table with Kwarsi Kwarteng, the Minister of State at the Department of Business, Energy and Industrial Strategy, to discuss the practical applications of their work.
"We must seize the opportunity to make the COVID-19 recovery a defining moment in tackling the climate crisis. We must take urgent steps to frame a recovery from COVID-19 that both accelerates the transition to net zero and strengthens our resilience to the impacts of climate change, whilst driving new economic activity."
Pushing to net zero
As part of Greater Manchester's plan to be net zero by 2038, we have been working with local businesses and authorities to deliver impactful research at a rapid pace. We have been working hard to deliver practical research and partnerships that will support environmentally friendly technologies and plot a path to Greater Manchester's net zero goal.
Supporting local SMEs with plastics innovations
The Henry Royce Institute for advanced materials research and innovation was awarded £5 million from the European Regional Development Fund to launch a £10 million Sustainable Materials Innovation Hub (SMIH) for Greater Manchester. The SMIH will be led by Director Michael Shaver, Professor of Polymer Science at UoM and Lead for Sustainable Materials for the Henry Royce Institute.
SMIH will support small to medium businesses across the whole of Greater Manchester to find sustainable innovations to waste management and more sustainable plastics. By bringing together material science expertise and business intelligence, the SMIH will help businesses to understand where they can make efficiencies, realise opportunities and avoid unintended consequences in their plastics management.
Three interlinking laboratories will be equipped with capability to characterise, synthesis and process polymers, facilitating innovation in new sustainable polymers, improved methods of recycling, and validation of emerging sustainable materials that appear on the market.
"The SMIH provides a platform to work with SMEs across Greater Manchester to help them adopt the right sustainable plastic innovation for the right reasons. We will pioneer solutions that fit with our current and emerging waste management practices and help companies make decisions that are truly sustainable rather than just band-aid interventions."
Analysing the route to net zero 2038
UoM has been working closely with the Greater Manchester Combined Authority (GMCA) to carry out research to ensure that our city region can hit its ambitious net zero target.
Tyndall Manchester, led by UoM's Carly McLachlan, was commissioned by GMCA to draft a plan to make it a zero-carbon city region by 2038. This ambitious plan, co-written by Tyndall Manchester and GMCA, set out how Greater Manchester will achieve one of the earliest net zero targets in the UK. It will involve not only a revolution in public transport, energy efficiency and smart energy, but will also require the participation of Greater Manchester's citizens.
"The Tyndall Manchester report, with the support of Manchester City Council and the GMCA, has set the bar for how Manchester's residents need to change if we want to reduce the city's carbon emissions. We all now have an opportunity to play our part by changing our day-to-day activities and calling on those who represent us (councillors, MPs, senior leaders in our own workplaces) to ensure that the region and the country is following suit."
UoM's climate collaboration with GMCA has continued throughout the pandemic, with GMCA commissioning UoM academics to examine the challenges associated with increasing the energy efficiency of Greater Manchester's existing housing stock, in order to offer policy recommendations.
This research, funded by Research England, found that public spending should be used to facilitate the buildup of the private sector's capabilities for large-scale deployment of retrofits by creating demand for wholehouse retrofits and energy efficiency innovations. These findings will have a tangible impact on GMCA's housing and net zero policies, and modelling estimates that the policies suggested could save Greater Manchester around 2.56MtCO2 by 2040.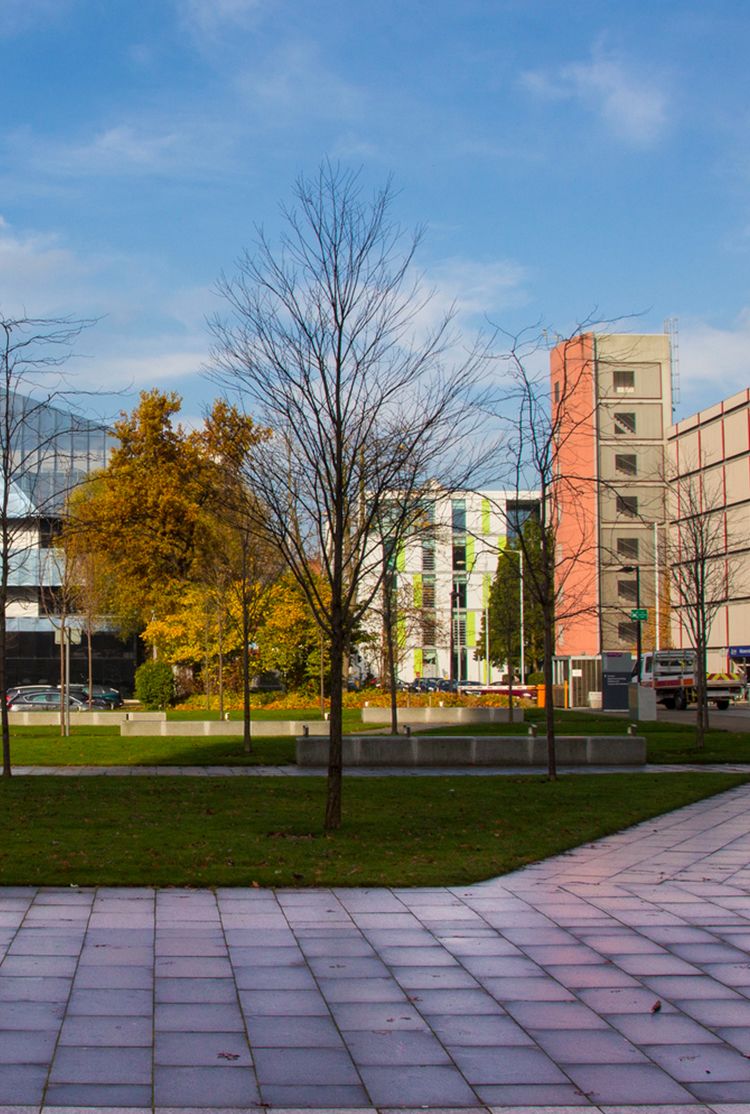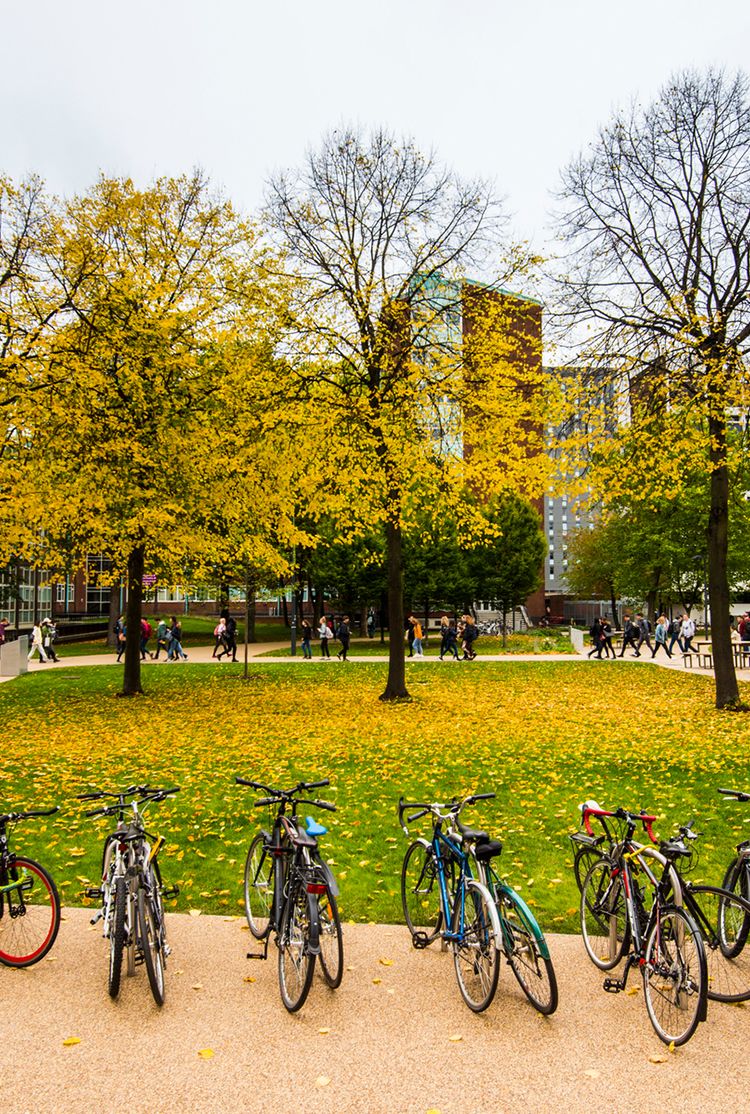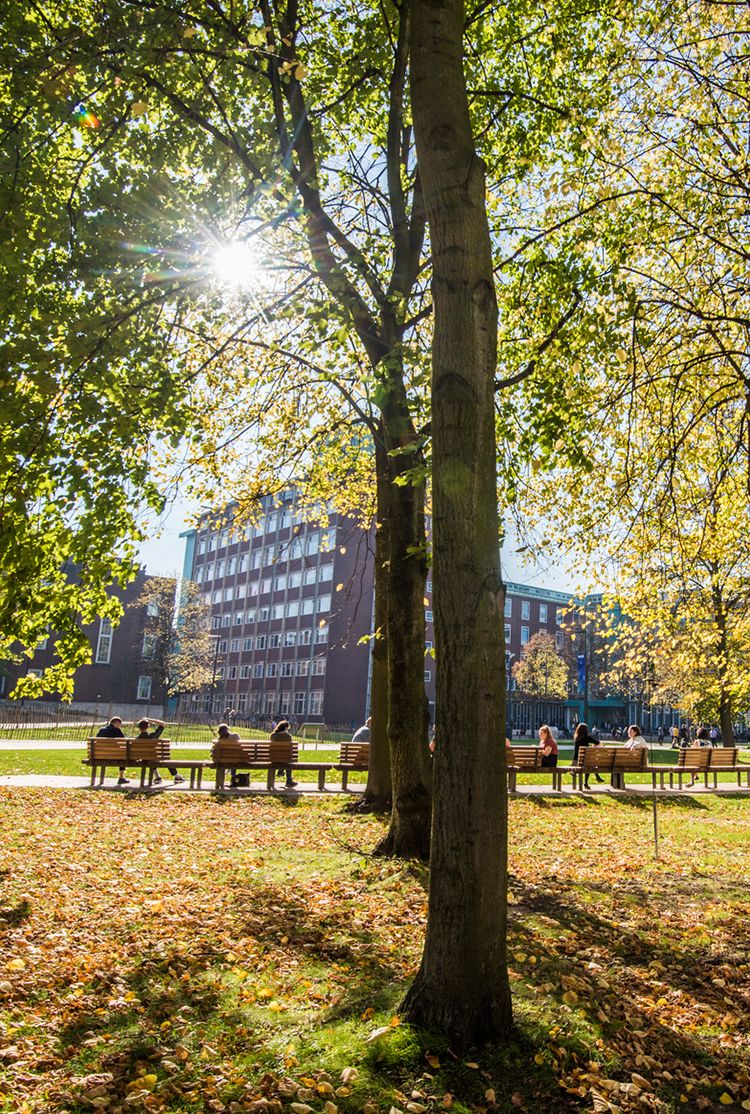 Conclusion 
This pandemic has, and continues to be, a huge global challenge. It has however strengthened support networks, both within communities and internationally. On a local level, as a civic institution, we have deepened our academic, social, cultural and economic ties with Greater Manchester, engaging our region in new ways. In supporting the NHS, we have moved beyond providing highly-skilled staff and research, and have worked to produce vital PPE supplies, as well as developing networks of support that extend beyond our nursing and medical practices, into the general staff and student body. In driving civic and public engagement, we have massively expanded outreach work, finding new and innovative partnerships to connect with the people and institutions of Greater Manchester. In helping to revive businesses and the economy, we have sustained and grown our industrial partnerships and in the lockdown we have expanded our supportive, advisory role for local SMEs. In supporting youth, education and culture, we have ensured that we have maintained the support we provide, and expanded into exciting new ways to reinforce these areas online, and provide platforms for local people to have their voices heard. Finally, on the environment, we have made sure our research takes account of, and is reactive to the challenges raised by COVID-19, so that it can lead to practical applications for a green recovery for Greater Manchester. 
We are also very aware that we have only been able to achieve these contributions thanks to the unique strengths and characteristics of Greater Manchester. Our city region is on the forefront of business and technology, with world-renowned sectors such as advanced manufacturing and medical technology. This has allowed our region's universities to partner up with innovative organisations to develop exciting new technologies. Greater Manchester's position as a devolved city region with a Combined Authority has given it a rare ability to set its own agenda, and our close collaboration with local government has allowed us to contribute to Greater Manchester's self-governance. Meanwhile, the Greater Manchester Combined Authority (GMCA)'s commitment to reaching net zero emissions by 2038 has placed us at the cutting-edge of environmental research and the frontline in the fight against climate change. Finally, the residents of our diverse city region have allowed us to work with them, and provide a platform from which our civic spirit and culture has been able to express itself. 
We know that our engagement with people, charities, businesses and government during the pandemic will outlast COVID-19 and its effects, and we will work to maintain and improve our new, more connected position in Greater Manchester. This report is just the beginning. Over the next few months, in partnership with other Greater Manchester universities, we will be releasing: 
A full economic, social and cultural impact report detailing our universities' footprint in Greater Manchester and beyond. 
A forward-looking report detailing how our universities will work together to position Greater Manchester for recovery from COVID-19. 
Our affirmation in a Civic University Agreement, alongside partners in the GMCA and others, to our key commitments to Greater Manchester in the coming years. 
The civic role of our University has, perhaps, never been more important as we work with our partners to live with, and build back better from, the pandemic. 
Dr Julian Skyrme
Director of Social Responsibility, The University of Manchester
---
References:

1. University of Manchester. (2020). North hit harder by COVID19 and effects will last longer. Retrieved from: https://www.manchester.ac.uk/ discover/news/north-hit-harder-by-covid19-and-effects-will-last-longer/

2. HESA. (2020). What do HE students study? Retrieved from: https://www.hesa.ac.uk/data-and-analysis/students/what-study

3. NHS Digital. (2020). NHS Sickness Absence Rates January 2020 to March 2020, Provisional Statistics. Retrieved from: https://digital.nhs. uk/data-and-information/publications/statistical/nhs-sickness-absence-rates/march-2020

4. British Medical Association. (2020). COVID-19: Early provisional registration for final year students. Retrieved from: https://www.bma. org.uk/advice-and-support/covid-19/returning-to-the-nhs-or-starting-a-new-role/covid-19-early-provisional-registration-for-final- year-students

5. British Medical Association. (2020). Doctors forced into impossible situations as NHS staff report dangerously low levels of PPE. Retrieved from: https://www.bma.org.uk/bma-media-centre/doctors-forced-into-impossible-situations-as-nhs-staff-report-dangerously-low-levels- of-ppe

6. National Institute for Health Research. (2020). DHSC issues guidance on the impact of COVID-19 on research funded or supported by NIHR. Retrieved from: https://www.nihr.ac.uk/news/dhsc-issues-guidance-on-the-impact-on-covid-19-on-research-funded-or-supported- by-nihr/24469

7. University of Manchester. (2020). North hit harder by COVID19 and effects will last longer. Retrieved from: https://www.manchester.ac.uk/ discover/news/north-hit-harder-by-covid19-and-effects-will-last-longer/

8. NHS. (2020). NHS volunteer responders: 250,000 target smashed with three quarters of a million committing to volunteer. Retrieved from: https://www.england.nhs.uk/2020/03/250000-nhs-volunteers/

9. Selfin, Y. (2020). Chief Economist's note: Levelling-up and COVID-19. KMPG. Retrieved from: https://home.kpmg/uk/en/home/insights/ 2020/04/chief-economist-s-note-levelling-up-and-covid-19.html

10. International Energy Agency. (2020). Global energy demand to plunge this year as a result of the biggest shock since the Second World War. Retrieved from: https://www.iea.org/news/global-energy-demand-to-plunge-this-year-as-a-result-of-the-biggest-shock-since-the- second-world-war
---
Find out more
---
Discover more about how The University of Manchester is continuing to contribute to the fight against coronavirus - manchester.ac.uk/coronavirus-response
Donate to help our researchers create solutions to tackle the pandemic - manchester.ac.uk/covidappeal